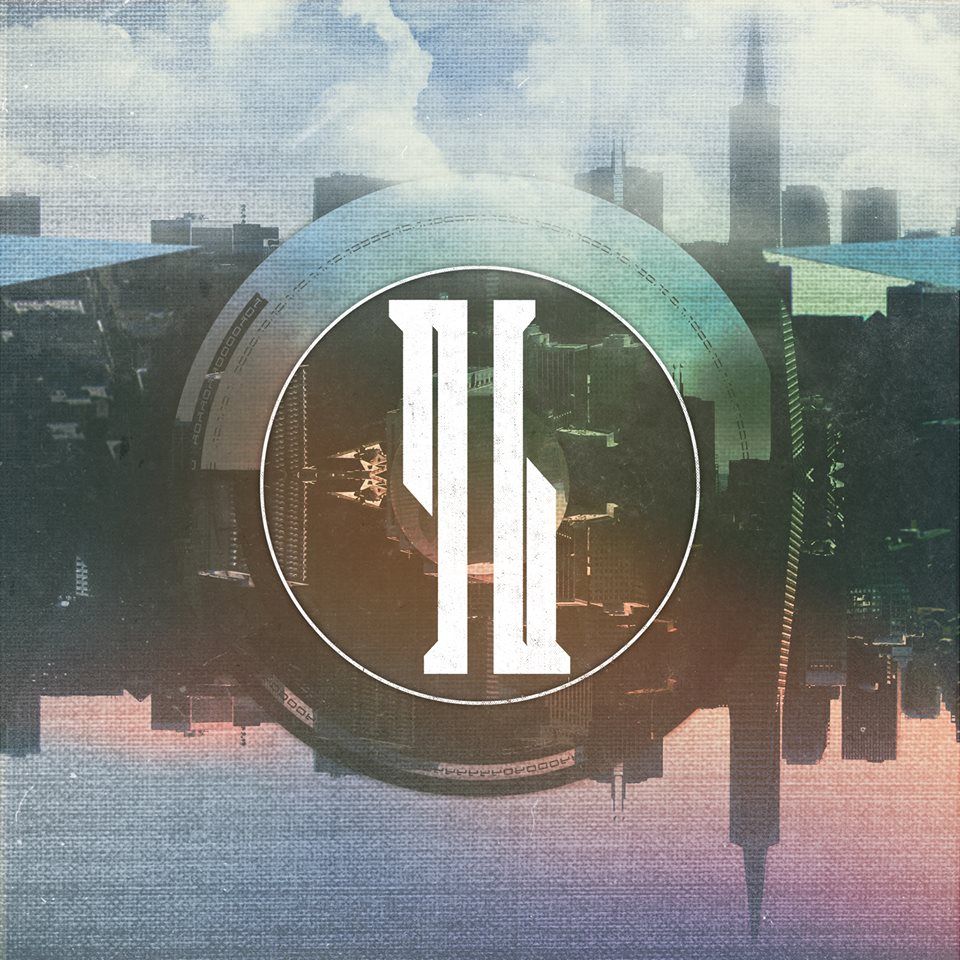 Intervals
A Voice Within
01. Ephemeral
02. Moment Marauder
03. Automaton
04. The Self Surrendered
05. Breathe
06. The Escape
07. Atlas Hour
08. Siren Sound
09. A Voice Within
[03/04/14]
[Self-released]
Lately, there has been a lot of talk about musical metamorphoses. Alcest completed their predictable evolution as a dream-rock act and dropped all shades of their former blackened shell. Tides of Man recently went from progressive rock-influenced post-hardcore group to instrumental post-rock maestros following the departure of vocalist Tilian Pearson. The most jarring and polarizing transformation we've seen recently though is the one taken by Toronto-based act Intervals; after making a name for themselves as an instrumental guitar-oriented project, touring bassist and former The HAARP Machine vocalist Mike Semesky graduated to full-time singer for their full-length debut, alienating many fans along the way.
The aptly titled A Voice Within sees the band adopting a sound akin to the likes of Periphery and The Human Abstract, wherein technically-minded musicians craft songs packed with haunting vocal hooks and melodies. That sort of style definitely isn't new to the genre of metal, but Intervals' striking coming-of-age in their debut exceeds expectation and makes great strides in their development all while being one hell of a listening experience comparable to a modernized incarnation of Van Halen raised on metalcore.
Take for instance the unforgettable album opener and centerpiece 'Ephemeral'; a more heartwrenching power-ballad in this genre is hard to come by, thanks to the interplay between expressive leads and a heartfelt chorus from Semesky. This is a track that will come to define Intervals, surely for the better — their 'Selkies', if you will. The band knows it too, as you can spot a reprisal of the song's melodic theme tucked away at the end of the album's penultimate track, 'Siren Sound.' The rest of the record doesn't pale in comparison, either.
Not to detract from the band's learned instrumentalists — most notably band leader Aaron Marshall and his melodically-focused technical guitar work — but the addition of Semesky's vocals was a brilliant move that has given the band exponential listening power. A Voice Within feels much more vibrant than past works due to the many powerful choruses and vocal hooks provided by Semesky. With this new avenue for melodic focus available, the rest of the band is freed up to play with more subtlety where they once had to weave a constant stream of guitar riffs and leads to hold attention.
By all means though, the instrumental work from Intervals is plenty fetching in its own right. The band dabbles in post-rock crescendos with 'Atlas Hour' and a jazz-fusion keyboard solo during 'Moment Marauder.' While A Voice Within isn't quite apt to bend genre boundaries, this is far and away from a by-the-books metalcore/djent release. Fans of the band's tech-edge will find plenty of impressive licks and riffs, leaving their fears of perceived commercialism in Semesky unfounded.
While it could stand to take more chances (not that it doesn't to begin with, clearly), this as an album on par with Digital Veil, Periphery, Volition, and other greats in the genre of prog-inspired metalcore in recent years. A far cry from the uninspired legion of open notes associated with djent, A Voice Within is flashy in its exhibition but substantially catchy, creating a listening experience that truly resonates throughout. Too many bands go about this style of music in an almost clinical fashion, but Intervals seem to be writing from the heart on this one.
Intervals – A Voice Within gets…

4/5
– JR