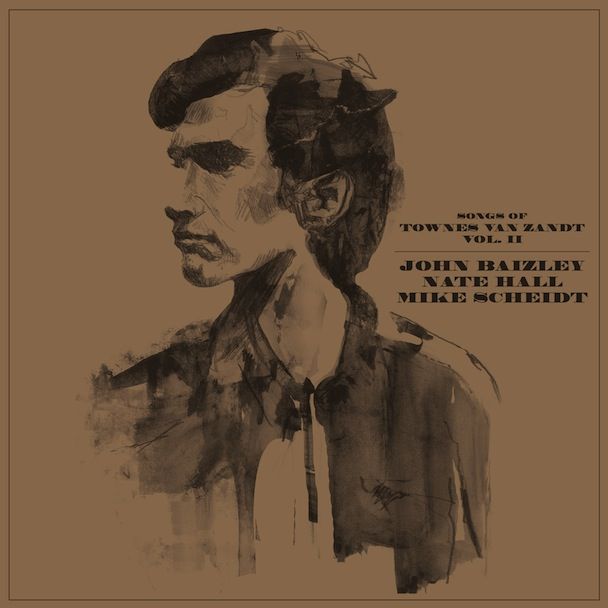 File this one under 'something a little different', because this is a world away from the standard distortion parade that usually reigns here.
You may have been aware of Songs Of Townes Van Zandt, the 2012 tribute album dedicated to blues/country artist Townes Van Zandt that featured artists such as Scott "Wino" Weinrich (Saint Vitus, The Obsessed), and Steve Von Till and Scott Kelly of Neurosis giving their take on some his classic songs through their Neurot Recordings outfit. Well, the project has returned with Volume II, this time featuring a diverse line up including Mike Scheidt (Yob), Stevie Floyd (Dark Castle), John Baizley (Baroness) and Dorthia Cottrell (Windhand).
Two tracks have been made available so far that, oddly, act as the book ends of the record. Firstly, Mike Scheidt's, whose main output Yob signed with Neurot recently, serene and dusty-throated take on 'To Live Is To Fly' is available as of yesterday through Stereogum. Scheidt also gave his input on why he got involved in the project, stating:
Upon first listen, I knew I was listening to something that wasn't just great. It smacked of Truth, capital T. Whether that truth be tender and lighthearted, or take you to places so low that you could hardly pick yourself back up, it was so heavy. The way he combined language and guitar chords is one of a kind. Untouchable.
'If I Needed You' features Baroness frontman John Baizley. You'd be forgiven for not recognizing his voice in this context where it competes with lush female vocals and a deep guitar twang, but those distinctive effect-laden guitar tones that he love so much pop up occasionally, not so much here but more on his other contributions to the record. Noisey has the stream.
– DL