Hot off the tail of the release of avant-garde mathcore group Fawn Limbs' third full-length Darwin Falls, guitarist and vocalist Eeli Helin has returned with new material from his other project, Fargue. A name that could allude to a number of potential meanings, translations or inspirations, but is meant to perhaps intentionally be open-ended and up for interpretation — just like their music. The Swiss/Finnish duo of Eeli and Samuel Vaney found a mutual interest in the lighter post-rock, ambient and drone sides of esoteric experimental music back in 2019, and through that Fargue was born.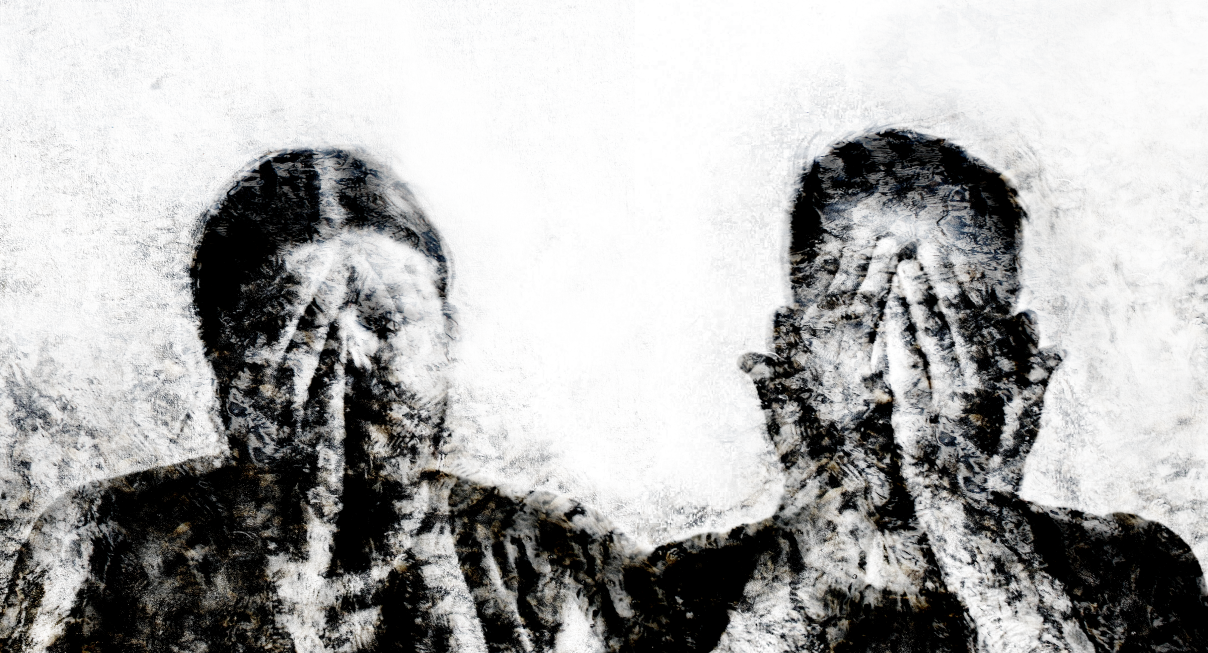 After the release of their well received debut EP Phosphène in April, 2020, the two quickly got back to work on their follow-up material, working both together and like many in 2020, from a distance. From that, eight new tracks were born out of a mixture of meticulously dissected and more free-improvisational compositions of their self-prescribed "drone-rock". We're happy to be premiering the title-track from that upcoming new album, "Ruines, Irradiées".
Tying much of that improvisational style together is session drummer Lee Fisher (Fawn Limbs, ex-Psyopus). The percussion does a great job at maintaining this steady flowing feel to the at times disharmonious current of the slowly droning river of sound. There's a fluidity in their writing that washes over you, the distorted drone of their guitars submerging you in it and reverberating outward. It's an impressive display of the power of minimalism and atmosphere in being able to captivate with stirring tranquility.
Tied together with great production work from Samuel, and the always haunting album artwork of Eeli himself, Ruines, Irradiées drops December 17 via Casvas. Pre-order it now, on Bandcamp.