Re:Format
Collecting vinyl is can be pretty rewarding if you're privileged enough to participate. There's the adrenaline rush of scoring on a drop and the feeling that you're supporting artists and labels, particularly over the last year when they needed it most. It allows you the ability to purchase music in a meaningful way in the post-Napster world, and you get large art and an often beautiful medium through which the music is played. It's a more interactive and intimate relationship that demands time and attention, and for many, it's been a way to wring some much-needed serotonin and dopamine out of this otherwise problematic existence.
But it's also incredibly frustrating. It's expensive and has an economic and structural barrier to entry. More and more labels are popping up in the bubble, and if you're not in the right place at the right time with money to burn, you're often simply not going to own that album you've been dying for unless you can somehow scrape up more money to get it from Discogs or eBay.
Wax Vessel for instance does incredible work in the furtherance of a vinyl disc and the physical product as an artform in and of itself while pressing albums that had otherwise no shot at a vinyl pressing to begin with, but it's a one-man non-profit passion project trying to sell 300 records to 5000 people, and people get toxic real quick. Also, yes I am a hypocrite and continue to make (or rather, attempt to make) purchases from the label when and where possible. There's something addictive about being hunched over a phone or laptop refreshing the page just before drop time, literally shaking due to adrenaline. I just wish I could have bought those Duck Duck Goose and War From A Harlot's Mouth records, man. Let me give you my money!
It's also an imperfect medium that is degraded just about every time you play it and is much more susceptible to scratches than CDs. It's easy to trick yourself into romanticizing this action as a metaphor for the fleeting nature and impermanence of beauty and existence, but I'm not so convinced, nor am I that nihilistic.
And yes, of course, in perfect conditions and with the right amount of money (not to mention a decent amount of RNG), the heavyweight black vinyl can be an audiophile's dream. For most of us, that dream isn't super attainable. Even after a number of cleanings through different methods, some records just aren't gonna sound clear no matter what you do.
Last month I voiced by frustration about the new Genghis Tron album Dream Weapon, which I love. However, the record I purchased was simply noisy, even when not accounting for the scratch my copy had or the static that I can't seem to get rid of no matter what folk remedy I try (is it the LED's on the shelf? I bet it's the LEDs). I bought another copy of the record through my local record store just to be sure, and yeah, the album's more low-key moments (which is practically half the record) are noisy. At first I chalked it up to the album's dynamic nature and the state of vinyl as a medium and thought whattayagonnado?, but then again I've got some Nine Inch Nails and post-rock records that sound nearly perfect. Now I've got two copies of Dream Weapon and the crackling makes it difficult to enjoy on the format. Did you get the record? What's your experience been?
Long story short: vinyl is a hobby that I'm passionate about, but sometimes, it's easy to get disenchanted. The vinyl community is often incredible and positive (please follow @jgotnovinyl on TikTok if you're into that, he's a sweetheart) but I suppose just like any online community, there's a toxic subset lurking. There's also a lot that can go wrong with the format if you're  not careful with handling and storage (we've said it here before, if you're not replacing those paper inner sleeves with MoFi anti-static sleeves, you're fucking up). With all this negativity purged though, I'll be crossing the 400 mark in my collection soon and I don't plan on stopping.
-Jimmy Rowe

Heavy Buys
Contents:
Deftones – White Pony x Black Stallion [4xLP box set]
Mastodon – Remission [Blue and purple pinwheels w/ splatter; signed]
Pupil Slicer – Mirrors [clear w/ splatter]
Show Me A Dinosaur – Plantgazer [chlorophyll edition]
Veil of Maya – [id] [neon yellow inside clear w/ splatter]

Eden's T-Shirt Funtime Column: Protest the Hero

Deftones – White Pony x Black Stallion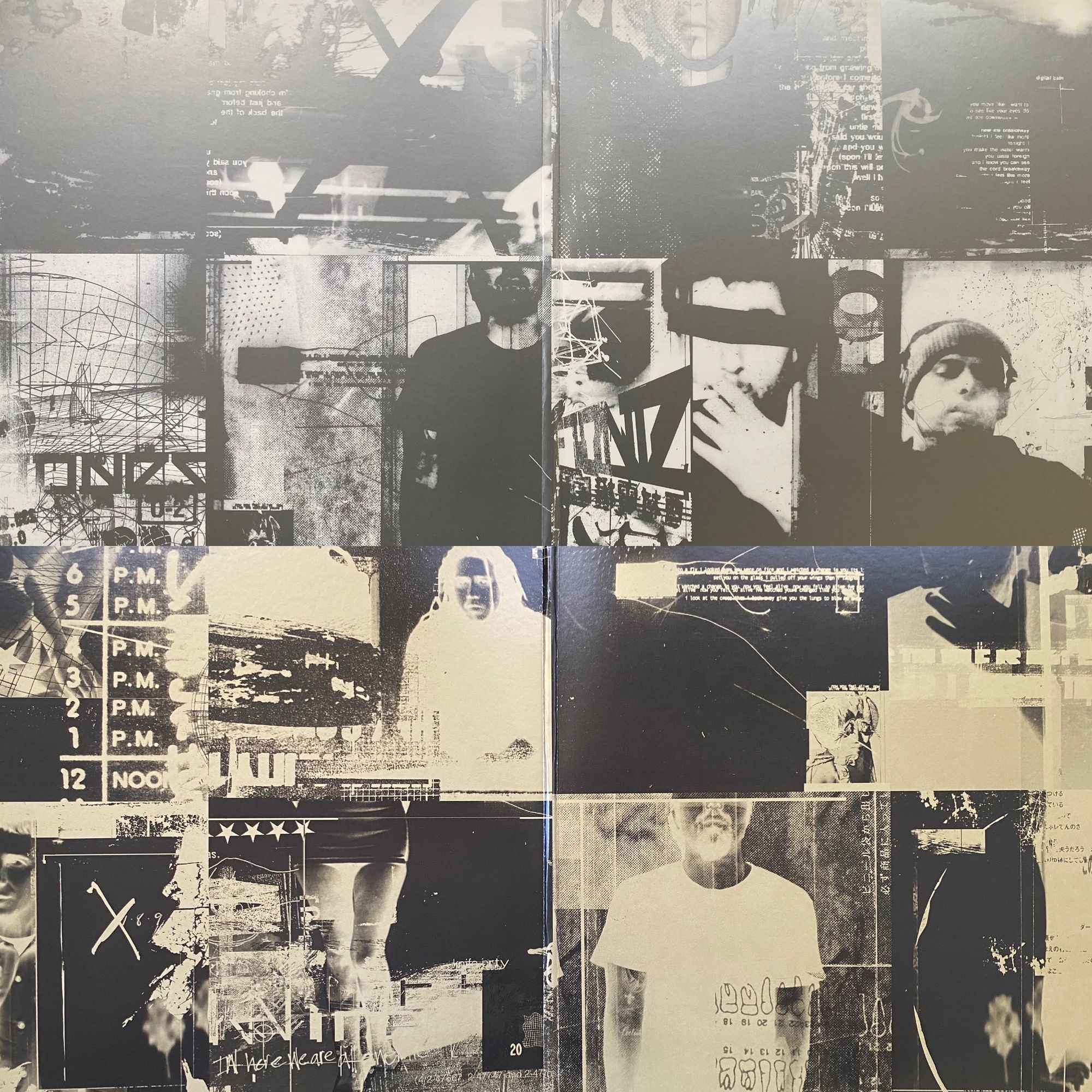 20th Anniversary Deluxe Vinyl Box Set 4xLP
Reprise Records
I'd been waiting for what seemed like forever to grab a copy of White Pony on vinyl. It's one of my all-time favorite albums, but over years of browsing, I hadn't come across any represses out in the wild at any local record stores (my preferred method of acquiring records), so I had to get stupid lucky like I did last year when Deftones announced the 20th anniversary reissues. Plus, the inclusion of the remix album, Black Stallion, added to the package didn't hurt, either.
Read more: Black Stallion Review
Before sinking in on this package, I want to take a moment to point out one thing that really irks me about the shift away from physical media: certain versions of albums can just up and vanish on streaming platforms. I'm sure this happened ages ago, I'm sure this happens all the time elsewhere and I haven't noticed, but I hadn't really been bothered until I recently subscribed to Apple Music and listened to White Pony. It's jarring (and in my fanatical opinion, flat out wrong) to hear the "blue" version open with "Back to School (Mini Maggit)," – a radio edit of "Pink Maggit," the original closer from the 2000's original "silver" CD release – instead of "Feiticeira." Like, what the hell? How does the OG version get displaced like this? Wouldn't it make more sense to tack this kind of thing on at the end of an album? I digress.
What's important is that they get it right here. In fact, they get a lot right with this edition. The White Pony album art retains the classic silver look, though reverted to a new spin on the minimalist, textless appearance of the original CD version. Previously, LP editions prominently featured the Deftones' hyperclean sans serif logotype which looks pretty good, but I prefer the iconic approach of using only the white horse silhouette. It pairs well with Black Stallion's glitchy "remix" of the art, which is mirrored in gold and black on the jacket and etched onto Side H. It's just super clean, modern, and cool, an appropriately timeless look for a timeless album. Each 2xLP set is housed in matching gatefold jackets along with some standard paper innersleeves, nothin fancy there, and the booklet features the classic layout.
While the albums within are minimalist, flawless beauties, the "box" left me wanting. It arrived well-packaged, with styrofoam blocks to prevent damage to the corners, which was certain to happen if they weren't included given the… let's call it "thrifty" weight of the cardstock. It looks rad with a typographical collage including the original 6.20.2000 release date, tracklisting, and graphic elements in thick spot gloss. The lower half features a repeated pattern that nicely wraps the spine, and the back also has separate credits and tracklisting for Black Stallion. Inside, there's a repeating pattern of Deftones logotypes, the kind of subtle touch I love to see, very cool. It's visually very crisp and clean, but is pretty darn flimsy, especially for something that houses four LPs. It's destined to see it's share of creases, so if you're particular about your paper stuff, you'll want to be extra careful when handling. Still, if this is the kind of sacrifice they needed to make in order to keep the price so reasonable ($60 new for a new 4xLP set), it's probably a good thing. Further still, I think I would've ponied up another ten bucks for something heftier.
As always, the goods inside are really what matters. Everything sounds as great as it looks, especially Black Stallion. It's an absolute must-buy if you don't already own a copy, because your options elsewhere will be limited and frankly, they're not as good. For the price of this new, it doesn't get much better. You'll end up paying over twice as much for the super deluxe package that includes only a handful of extras: a 24-page booklet with notes from the band, a lithograph, and CD versions of each album. The packaging looks a little different, and in my opinion, not quite as cool as the sleek black of this edition. Alternatively, a quick look at Discogs shows older presses of White Pony only going for upwards of $30 when you can find 'em, so it probably makes sense for most to save up a little scratch for this edition and get it mint.
Purchase: Warner Records | Discogs
-Jordan Jerabek

Mastodon – Remission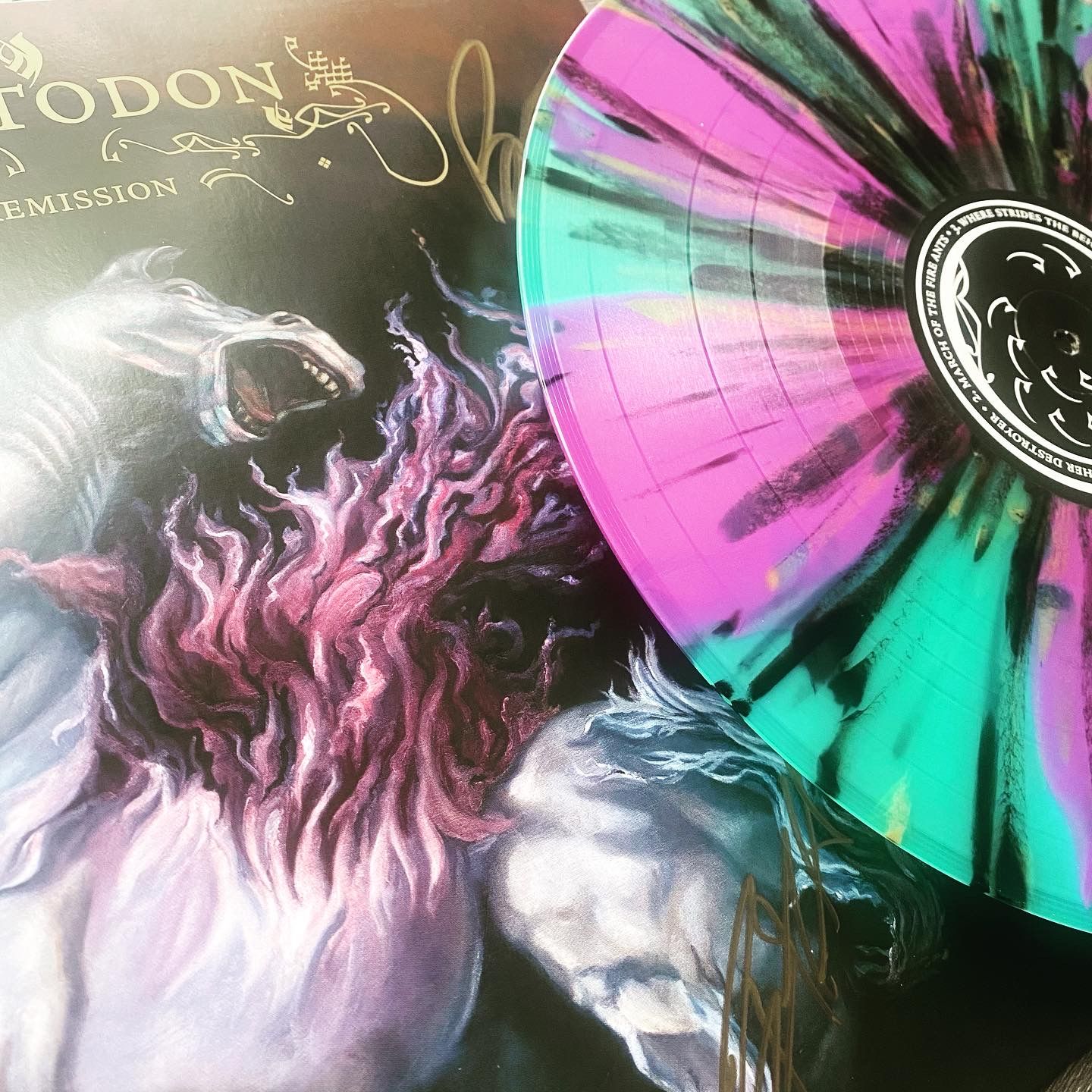 Electric Blue with Grimace Purple Pinwheels w/ Splatter
Relapse Records
During last month's Re:Format I mentioned purchasing a signed Mastodon record straight from the band's store, and it's a move I would highly recommend if you've got some holes in the discography like I did. The band have been doing this throughout the pandemic to make whatever little money they can while they (presumably) sat on a new record and waited for touring to become a possibility again. Guitarist Bill Kelliher has made a point to communicate to fans that they're just regular dudes who collected unemployment while they've been sidelined.
I picked up this incredible looking copy of their debut full-length Remission, re-pressed in 2019 by Relapse Records. The variant is stunning and compliments the art quite well (shout out to Relapse product designer Drew Juergens for coming up with these vinyl variants), and the gold signatures on the front are a nice addition. The media itself sounds great; despite my bad luck with the recent Genghis Tron album, Relapse does have a long history of quality vinyl pressings, and this copy of Remission is no different. It plays exactly how you'd want it to, with the benefit of being a killer collectable.
It's not too late to get your own signed Mastodon records; as of this writing, they've got Call of The Mastodon, Remission, and Leviathan available as well as plenty of other odds and ends.
Purchase: Mastodon Store (signed) | Mastodon Store (unsigned) | Discogs
-JR

Pupil Slicer – Mirrors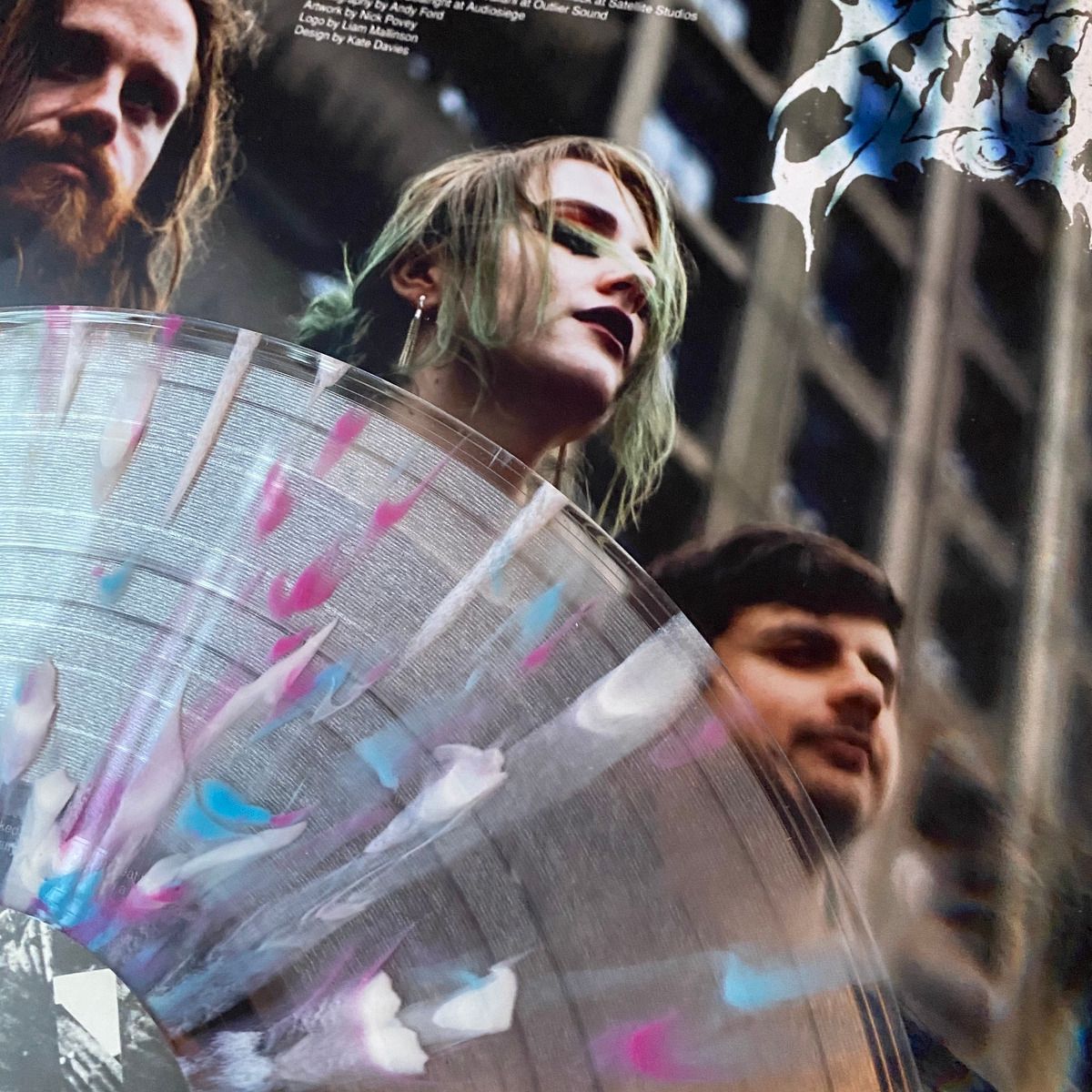 Clear with pink, blue, and white splatter, limited to 500.
Prosthetic Records
Pupil Slicer might just be the breakout act in metal in 2021, with their incredible debut album Mirrors landing on the Billboard charts. For fans of Dillinger, Converge, and Pig Destroyer, this UK mathgrind trio is an absolute force.
Read more: Editors' Picks // April 2021
The first edition pressing of Mirrors is a lovely clear with pink, blue, and white splatter. Chief Slicer Katie Davies (guitar / vocals) is a trans woman, and the colors of their first-ever vinyl release being a trans flag is quite sentimental and incredibly powerful. Concepts related to identity and dysphoria run through the record, so it's doubly fitting that the design of the media so intimately reflect its content. Plus the bright colors juxtaposed against batshit mathgrind is just neat.

Otherwise, this is your fairly standard single LP pressing that you can't really find much to complain about at a $20 price point. Non-gatefold jacket with a paper sleeve inside that you should be pitching in favor of an antistatic sleeve anyway. It may or may not need a cleaning (that's a part of the vinyl RNG for you), but again, you should be doing that anyway. No complaints here, and the album rips.
For those late to the game and missed the splatter and still want a pop of color, a translucent pink is currently available for pre-order via Bandcamp. Pick up one of the year's best records while you can.
Sold Out! (Sorry!) | Discogs
Other variants may be available: Bandcamp
-JR

Show Me A Dinosaur – Plantgazer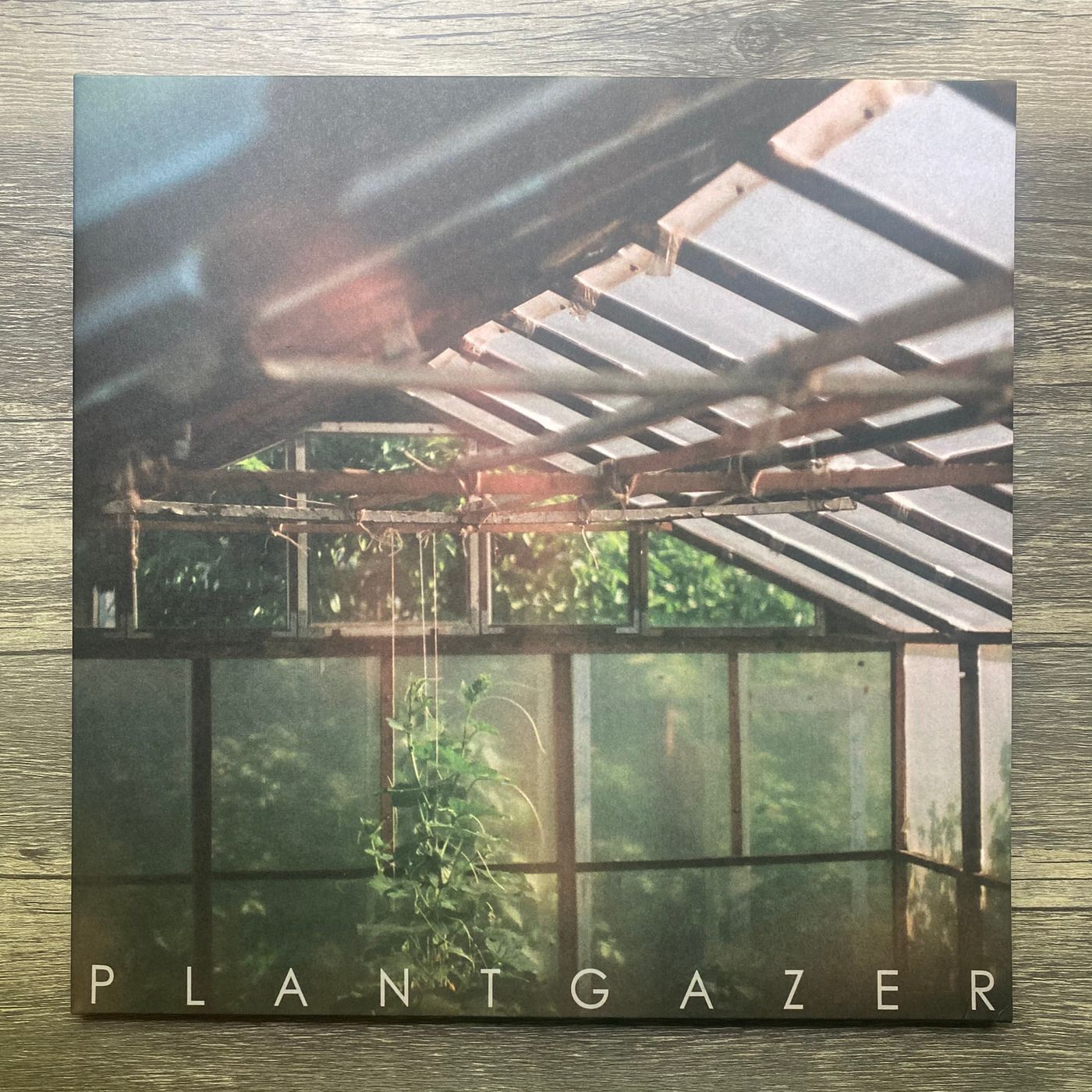 Chlorophyll Edition, limited to 125.
Voice of the Unheard
I do have a bit of guilt when it comes to reviewing all these records that have immediately sold out and cannot be purchased new by the time that this column is published. Is this something you even want to read? Is this worthwhile? Does it help with the realized FOMO or make it worse? Let us know!

I discovered Russia's Show Me A Dinosaur last year with their new album Plantgazer, which was pitched to me as a more post-rock-leaning take on the blackgaze sound for fans of Deafheaven and Envy. Plantgazer is an incredible record to be sure, and although I came into it too late for it to be on my top 25 of 2020 at the time, I think we can retroactively add it to the list.
A vinyl pressing was announced with two variants — 125 on milky clear with green splatter (Chlorophyll) and 370 on transparent smoky green (Mire). This being an obscure Russian post-rock band, there wasn't much available in North America to begin with, with A Thousand Arms reporting that they got an entire 10 copies of Chlorophyll and 30 of Mire. At the time of the drop, I was with my children at Cincinnati Zoo admiring the wildebeests and hunched anxiously over my phone, refreshing the page just moments before drop time. The entire NA stock sold out within a few minutes, and I was one of the lucky ones to get the Chlorophyll edition.
Post-rock sounds phenomenal on vinyl, and this album is no different. The pressing was handled by Dunk!, so if you know anything about post-rock, the name might mean something to you. If not, just know that this pressing was handled by folks who know and understand post-rock. The single LP gatefold was described as "reverse cardboard" and at first I didn't understand what that meant, but upon close inspection, it seems as though the otherwise front-facing, smoother portion is on the inside and the out-facing card is more of a powdery matte texture. It may seem pretentious to put bring the texture of the physical product into discussions about the aesthetic of the piece, but when you have artwork and music like this, the texture of the cardboard just feels right, you know?
The lyrics of this album are in Russian, but the band did us a solid and included English translations. Isn't that lovely!? It also included a black antistatic innersleeve, but, you know, toss it for the clear MoFi sleeve and  store it outside of the jacket anyway if you're serious out here.
Again with the guilt; it seems that this went fast and is available nowhere, even on Discogs. Hopefully the immediate sell-out will lead the band and label to consider another pressing. Fingers crossed!
Purchase: Sold Out! (Sorry!) | Discogs
-JR

Veil of Maya – [id]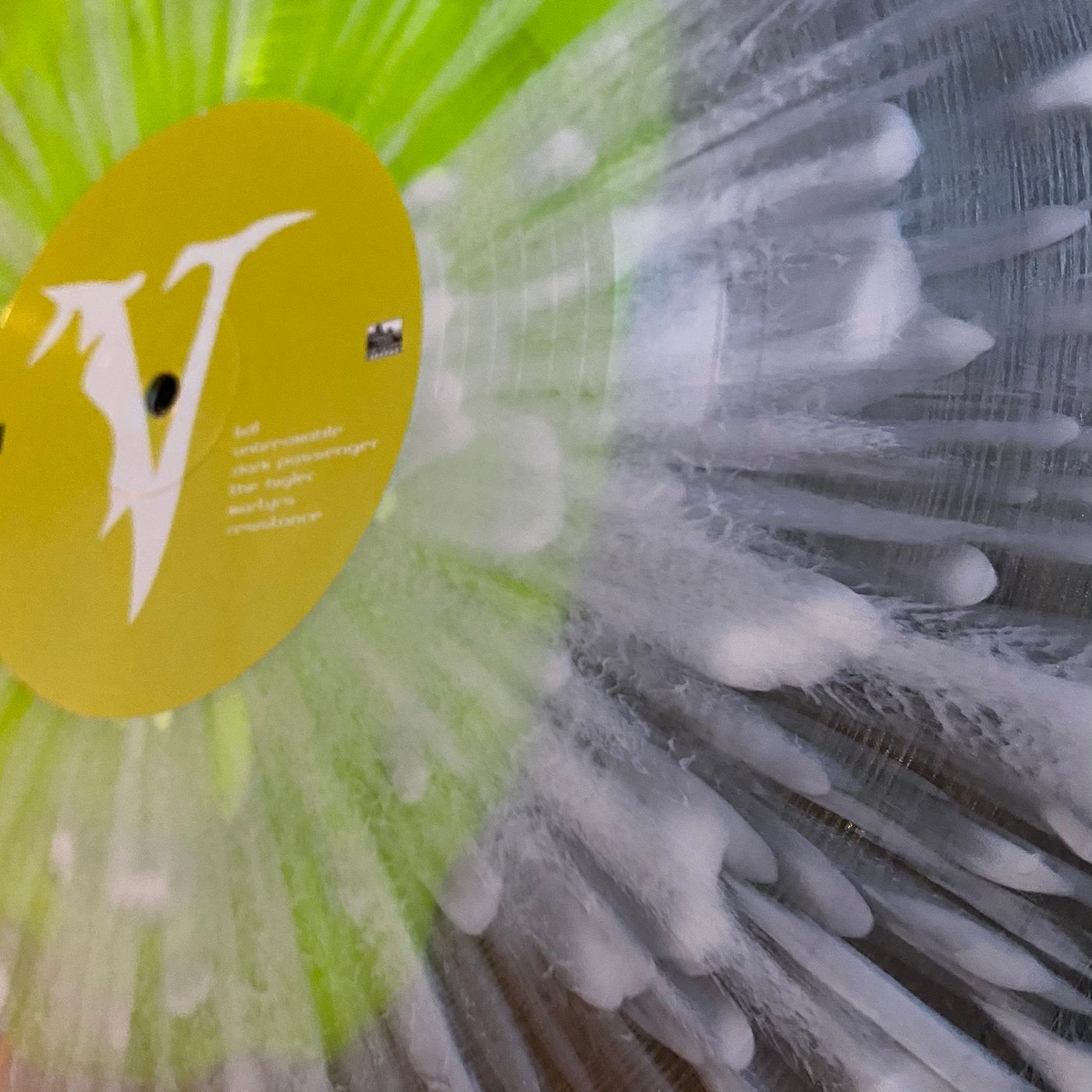 Neon yellow inside clear with white splatter, limited to 400
Sumerian Records
Apparently at some point last year Sumerian repressed the Veil of Maya discography, and I completely missed it. Couldn't find it on the Veil of Maya or Sumerian Facebook pages either, and I happened upon this pressing by accident when looking on Discogs for records to add to my wantlist. Common Man's Collapse and Eclipse were completely gone from the Sumerian Store when I got to the page, but for some reason, [id] was available, which is my personal favorite Veil of Maya album. Is that a weird take to have? As much as I'd like to have Collapse and Eclipse, I'm satisfied with [id], especially since the pressing is so damn good.
I've never really had much of an issue with anything from Sumerian in the past. They tend to favor simplicity in the packaging and presentation to my recollection, and we've got a pretty standard single LP tucked away in a thin but high quality jacket. The inner sleeve does have printed lyrics and additional artwork. The real draw here, aside from having the best VoM album, is the pressing itself. It's one of the coolest variants I've purchased in a while, and it actually sounds good with minimal noise. No complaints, and  purchased new, it's quite a fair price at $23.
I feel like I've lucked into this one. As of writing this post, it seems they literally only have TWO left before you're left to Discogs or eBay. Gogogogogo!
Purchase: Sumerian Records | Discogs
-JR

Eden's Funtime T-shirt Column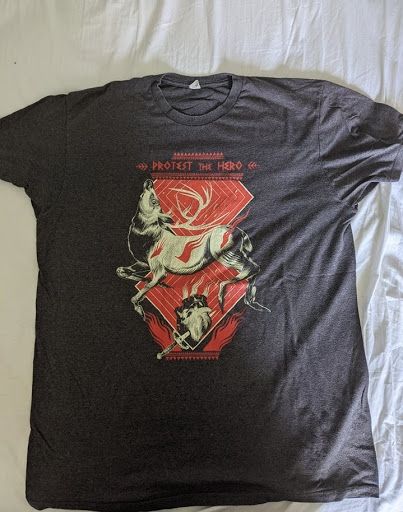 Hello! It's me, Eden! If you read the blog, you probably already know a lot about me; I tend to overshare (even if I do bury my secrets deep in 10,000 word articles that no one reads). But what you might not know about me, is that I really, really like band t-shirts! In fact, I have a closet full of them. So, each time we run Heavy Buys, I'll be digging into my closet, drawing out a random shirt, and talking about it, why I bought it and when, what memories I have with it, and so on. Let's get started!
Funny story about this one: I bought this before I was a big Protest the Hero fan. I mean, I always loved Kezia and I had finally decided to get into Fortress (this was around 2015/6). I thought it was silly I didn't have a shirt from a band which had released one of my favorite albums of all time, so I decided to buy this one and another one. It was a great decision because my exploration of Fortress led me to a deeper appreciation of the band and, especially once Pacific Myth was released, I became a huge fan of the band overall. I still struggle with some of their albums but I also really liked Palimpsest so now I'm happy to wear this shirt whenever I can.
I also love the artwork on this one and, in general, really like it when bands have artwork that's not even related to the cover art of any of their albums. It allows bands to explore aesthetic ranges that their covers might not always touch open and to explore their palette. Protest the Hero are really good at this; they have a bunch of t-shirts with unique artwork and the art is almost always really good. This one also speaks to me and I feel that it channels something that defines me, namely strong emotions, suffering in the name of your ambitions, and being dedicated to being fiercely honest. And, of course, it's also just very pretty.
See you next time!
-Eden Kupermintz