It's been a while since we mentioned Boston instrumental post-rock group Pray For Sound here. Originally we told you to listen to their 2014 album Dreamer, which Eden complimented for its open, cinematic sounds calling to mind the likes of sleepmakeswaves, Explosions in the Sky, and plenty more. True to form, after telling you all to listen to that album over half a year after its release, we somehow managed to let these guys slip through our fingers again as they released their truly excellent follow-up Everything Is Beautiful last fall. Don't ask us how it happened because we don't have a good answer other than us being fools. Certainly don't think it has anything to do with the quality of the album because Everything Is Beautiful is undoubtedly the most fully-realized and expansive record Pray For Sound have put out. It's sweeping, cinematic post-rock at its finest that knows how and when to hit heavy and add plenty of interesting knots throughout while maintaining its general feel of open, pastoral beauty.
One of the more unflinchingly uplifting moments of the album comes in the form of track "Everywhere, Everywhere," with its dreamy guitar washes and compelling melodies. It's the perfect soundtrack for good times, which makes the setting of the music video for it—which we're proud to be premiering below—all the more appropriate. The clip, directed by Micki Hadley, seems simple enough with its focus on individuals jumping off of a high dive into a pool in slow motion, but sometimes you really just don't need anything more complicated than that. It's just a group of people having a blast and taking some big leaps, ultimately floating carelessly under the water's surface. As the winter finally appears ready to loosen its grip for good here in the States and usher in warmer weather, a pool and chilling with some buds sounds pretty dang good right about now.
The video's release is timely as the band are gearing up for what appears to be their busiest and most exciting spring and summer yet. They'll first be headed to Europe in May to play a series of shows with Brazil's Labirinto (who, just in case you forgot, has already released one of the best post-metal albums of the year) and Lost In Kiev, eventually winding up in Zottegem, Belgium for the always excellent Dunk!Fest. They then come back stateside to play a few northeast dates with the great Inaeona. And just in case that weren't enough, the band also just announced that they will be playing at Dunk!Fest's inaugural US festival, taking place in Burlington, VT on October 7th and 8th, alongside such esteemed bands as Pelican, Coastlands, Set and Setting, and plenty more to come. So if the band are playing anywhere near you, you're definitely going to want to catch them.
Everything Is Beautiful is out now through I Am Shark. You can purchase that and all other Pray For Sound merch here and on their Bandcamp. Upcoming tour dates are listed below.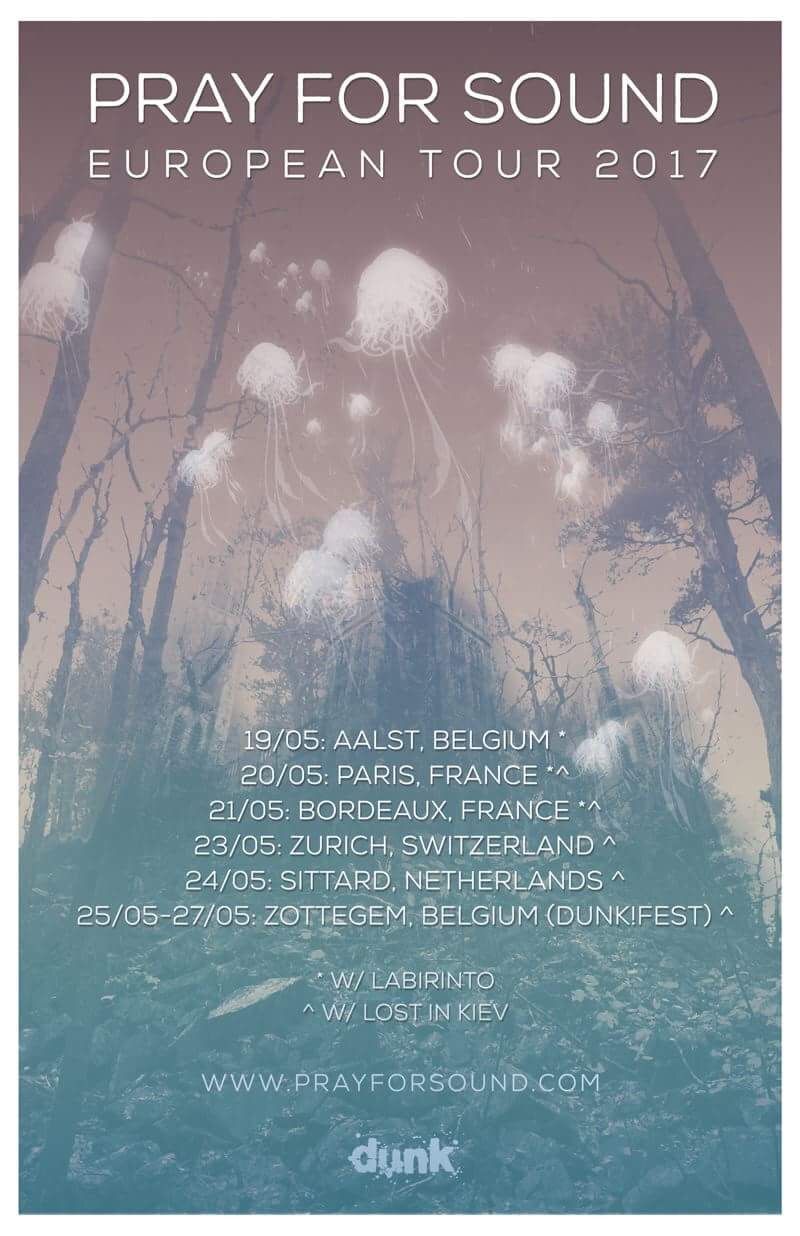 May 2017 European Tour Dates
5/19 – AALST, BELGIUM @ Crique Mystic *
5/20 – PARIS, FRANCE @ Catacombs *^
5/21 – BORDEAUX, FRANCE @ Void *^
5/23 – ZURICH, SWITZERLAND ^
5/24 – SITTARD, NETHERLANDS @ Volt ^
5/25-5/27 – ZOTTEGEM, BELGUIM (DUNK!FEST)
* with Labirinto
^ with Lost In Kiev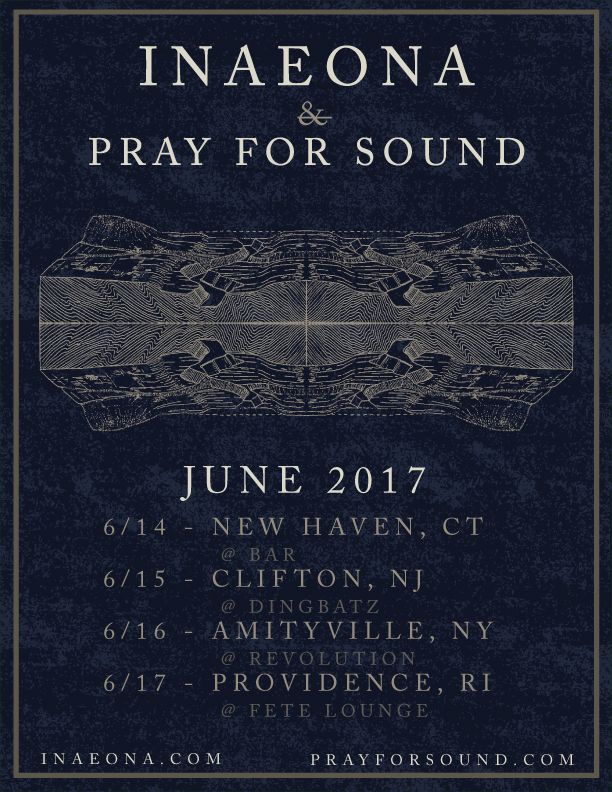 June 2017 Tour Dates with InAeona
6/14 – NEW HAVEN, CT @ BAR
6/15 – CLIFTON, NJ @ Dingbatz
6/16 – AMITYVILLE, NY @ Revolution
6/17 – PROVIDENCE, RI @ Fete Lounge
For tickets and more info visit PRAYFORSOUND.COM