For those who missed our last installment, We post biweekly updates covering what the staff at Heavy Blog have been spinning. Given the amount of time we spend on the site telling you about music that does not fall neatly into the confines of conventional "metal," it should come as no surprise that many of us on staff have pretty eclectic tastes that range far outside of metal and heavy things. We can't post about all of them at length here, but we can at least let you know what we're actually listening to.
As is typical of these posts, quite a few inclusions recently received the Heavy Blog seal of approval via positive reviews. KEN Mode's Success (here),  Jaga Jazzist's Starfire (here), Thy Art Is Murder's Holy War (here), WRVTH's WRVTH (here), Rosetta's Quintessential Ephemera (here) and Symphony X's Underworld (here) are all excellent albums worthy of your time. Additionally, there are quite a few inclusions that were featured in our ongoing "Post Rock Post" segment, which aims to recommend quality upcoming acts that we have recently been fawning over. Town Portal (here) and In Each Hand a Cutlass (here) are both great bands doing post rock justice and more than worthy of your time. Finally, four of our contributors have Ornette Coleman albums in their grids, demonstrating preparation for the second installment of our Jazz Club segment, in which we discuss the legacy of the eminent saxophonist. This was an excellent discussion that touched upon a broad range of topics, and we encourage you to check it out here.
For those that would like to participate as well (and please do) can drop a 3X3 in the comments, which can be made with tapmusic.net through your last.fm account, or create it manually with topsters.net. Also, consider these posts open threads to talk about pretty much anything music-related. We love hearing all of your thoughts on this stuff and love being able to nerd out along with all of you.
Head past the jump to see which receiving regular rotation on our headphones, stereos and turntables:
Ahmed Hasan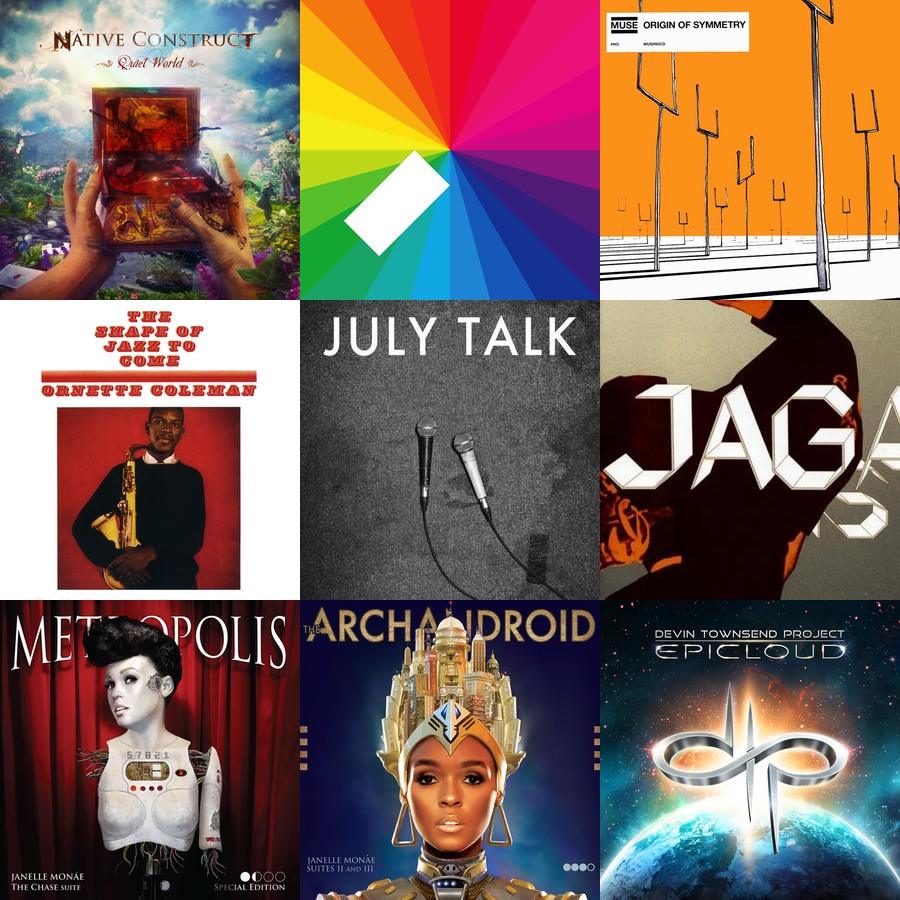 Native Construct – Quiet World
Jamie xx – In Colour
Muse – Origin of Symmetry
Ornette Coleman – The Shape of Jazz to Come
July Talk – July Talk
Jaga Jazzist – A Living Room Hush
Janelle Monae – Metropolis: Suite I (The Chase)
Janelle Monae – The ArchAndroid
The Devin Townsend Project – Epicloud
Simon Handmaker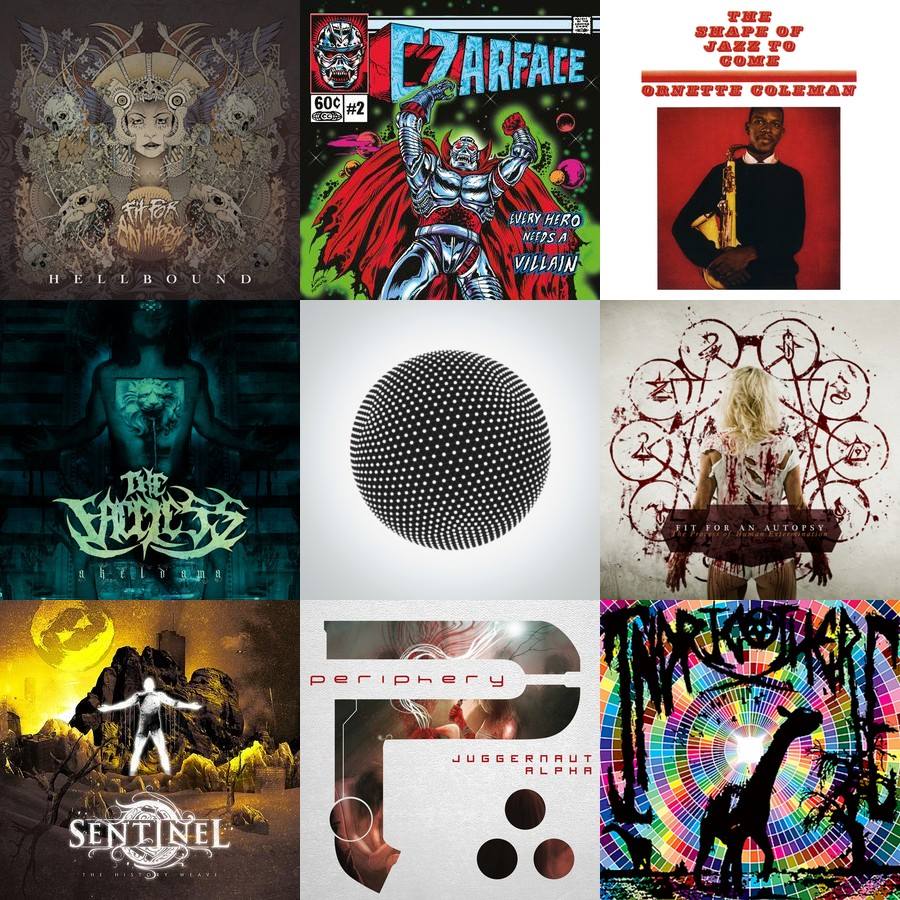 Fit For An Autopsy – Hellbound
CZARFACE – Every Hero Needs A Villain
Ornette Coleman – The Shape Of Jazz To Come
The Faceless – Akeldama
TesseracT – Altered State
Fit For An Autopsy – The Process Of Human Extinction
Sentinel – The History Weave
Periphery – Juggernaut: Alpha
Indricothere – Indricothere
Mark Valentino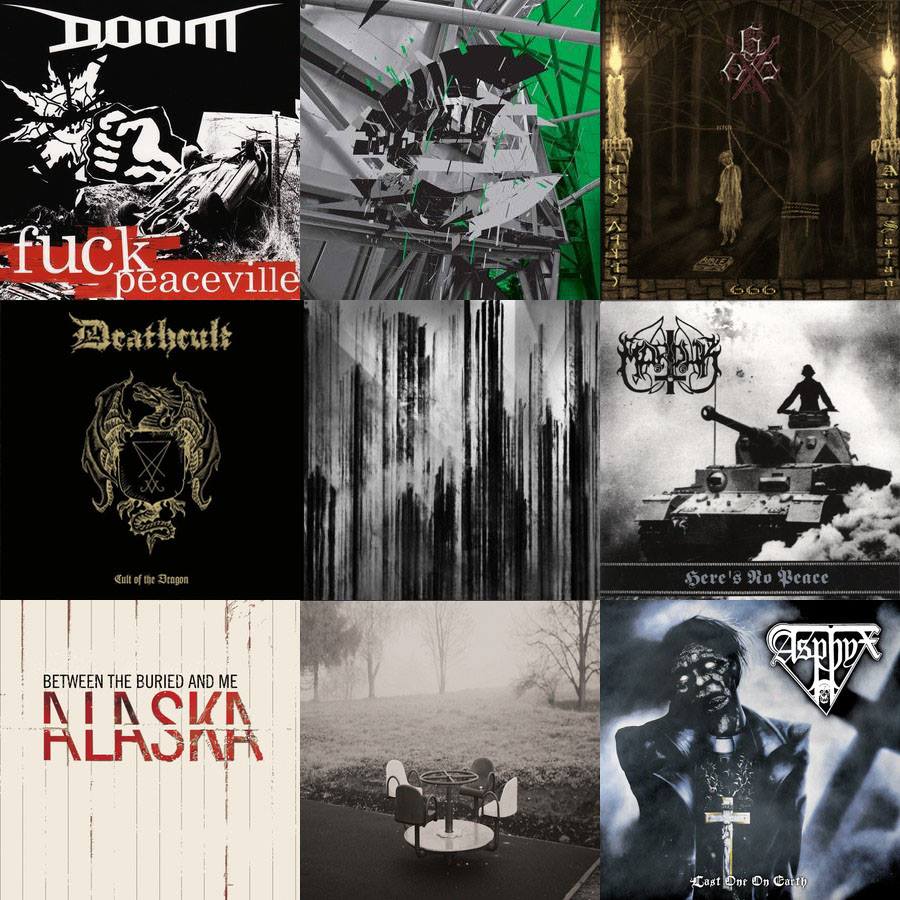 DOOM – Fuck Peaceville
Rosetta – Quintessential Ephemera
666 – Ave Satan!
Deathcult – Cult Of the Dragon
Cult Of Luna – Vertikal
Marduk – Here's No Peace
Between The Buried And Me – Alaska
Jesu – Ascension
Asphyx – Last One On Earth
Kit Brown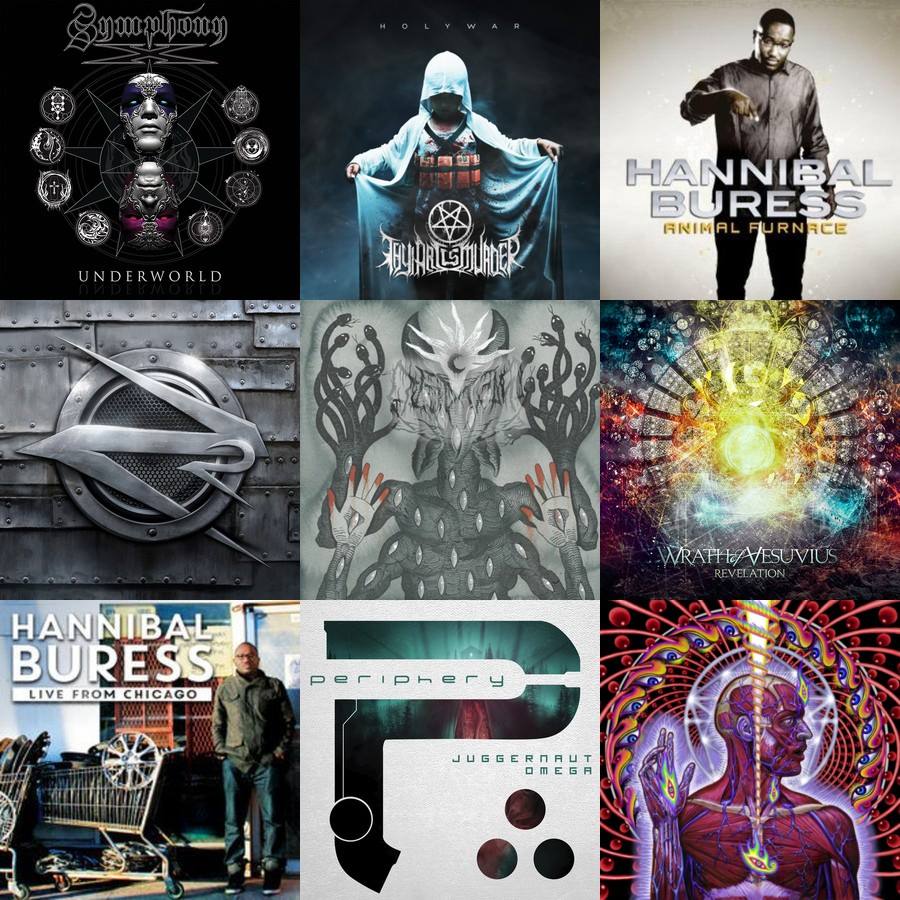 Symphony X – Underworld
Thy Art Is Murder – Holy War
Hannibal Buress – Animal Furnace
Devin Townsend Project – Z2
Leviathan – Scar Sighted
Wrath of Vesuvius – Revelation
Hannibal Buress – Live From Chicago
Periphery – Juggernaut: Omega
Tool – Lateralus
Scott Murphy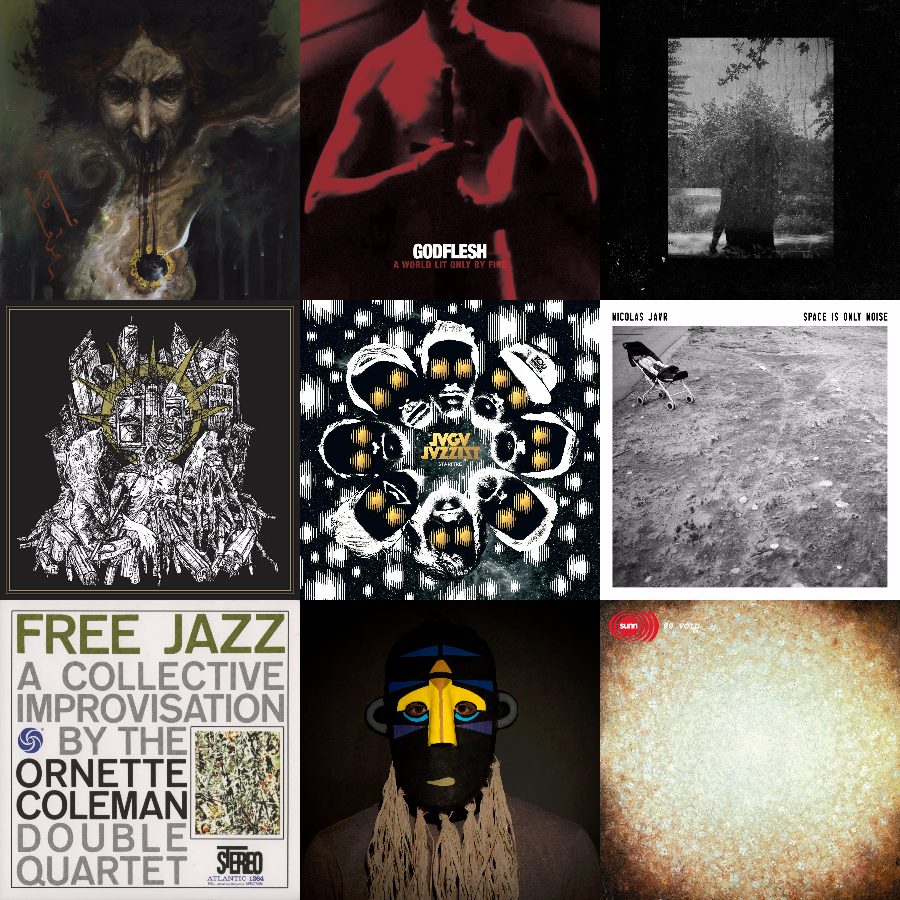 Akhlys – The Dreaming I
Godflesh – A World Lit Only By Fire
Grouper – Ruins
Imperial Triumphant – Abyssal Gods
Jaga Jazzist – Starfire
Nicolas Jaar – Space Is Only Noise
Ornette Coleman – Free Jazz
SBTRKT – SBTRKT
Sunn O))) – ØØ VOID
Ryan Castrati
The Internet – Ego Death
In Hearts Wake – Skydancer
Donnie Trumpet & The Social Experiment – Surf
August Burns Red – Found in Far Away Places (Deluxe Edition)
Konami Kukeiha Club – SCC Memorial Series Snatcher -Joint Disk-
Dead River Runs Dry – Hierophants of the Storm
Gucci Mane – King Gucci
Breaking Orbit – Transcension
Gang Gang Dance – Saint Dymphna
Kellan Ketchum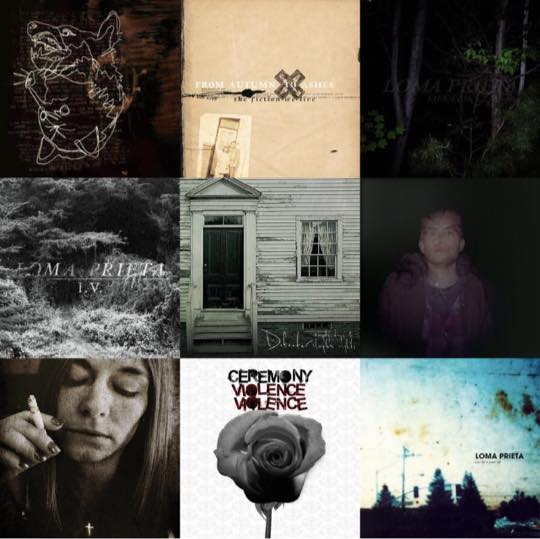 From Autumn To Ashes – Holding A Wolf By The Ears
From Autumn To Ashes – The Fiction We Live
Loma Prieta – Life/Less
Loma Prieta – I.V.
Defeater – Empty Days And Sleepless Nights
iwrotehaikusaboutcannibalisminyouryearbook – discography
Defeater – Travels
Ceremony – Violence Violence
Loma Prieta – Our LP Is Your EP
Eden Kupermintz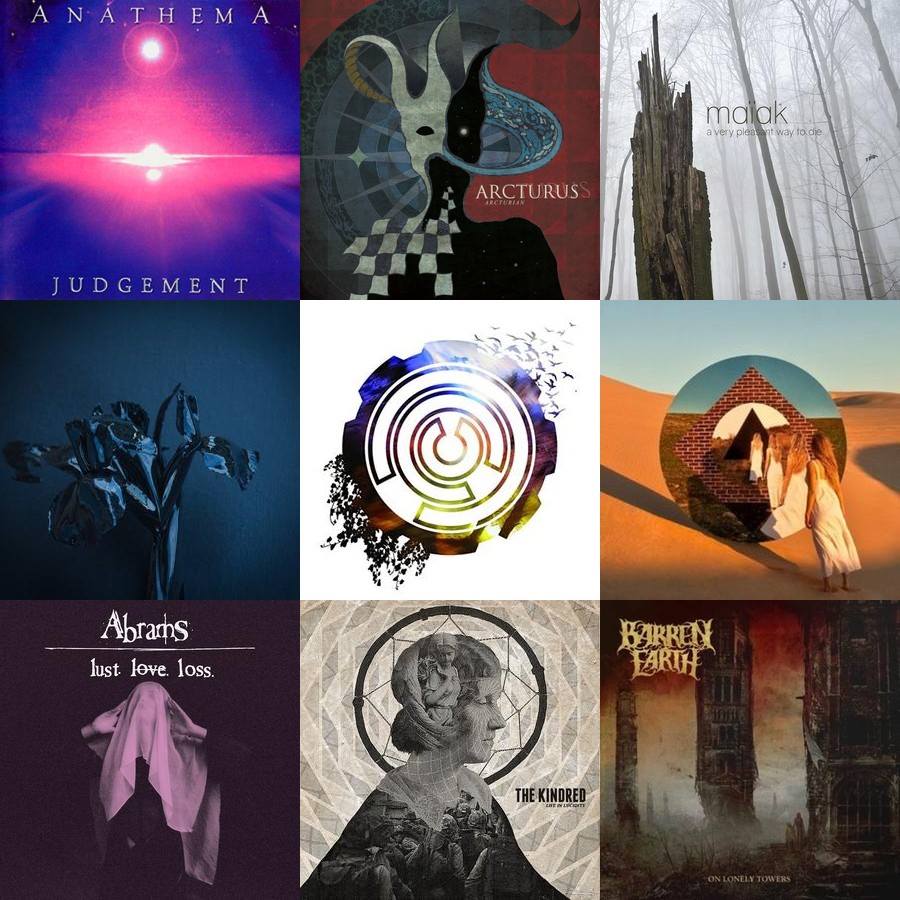 Anathema – Judgement
Arcturus – Arcturian
Maiak – A Very Pleasant Way To Die
A Swam of the Sun – The Rifts
Arcane – Known/Learned
Ancestors – In Dreams and Time
Abrams – lust. love. loss.
The Kindred – Life in Lucidity
Barren Earth – On Lonely Towers
John Skibeat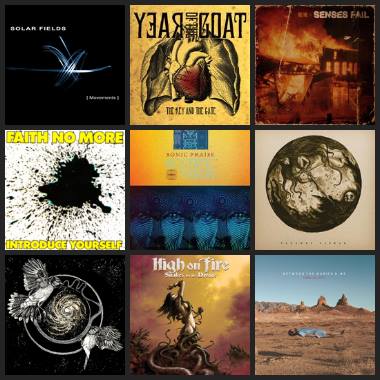 Solar Fields – [Movements]
Year Of The Goat – The Key And The Gate
Senses Fail – Fire
Faith No More – Introduce Yourself
Ecstatic Vision – Sonic Praise
Vattnet Viskar – S/T
Vattnet Viskar – Sky Swallower
High On Fire – Snakes For The Divine
Between The Buried And Me – Coma Elliptic
David Aleksov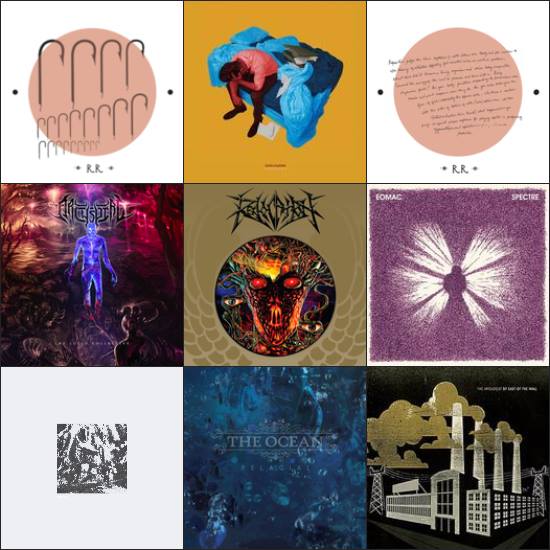 Rrose – Eating The Other
KEN Mode – Success
Rrose – For Aquantice
Archspire – The Lucid Collective
Revocation – Revocation
Eomac – Spectre
Acronym – June
The Ocean – Pelagial
East Of The Wall – The Apologist
Nick Cusworth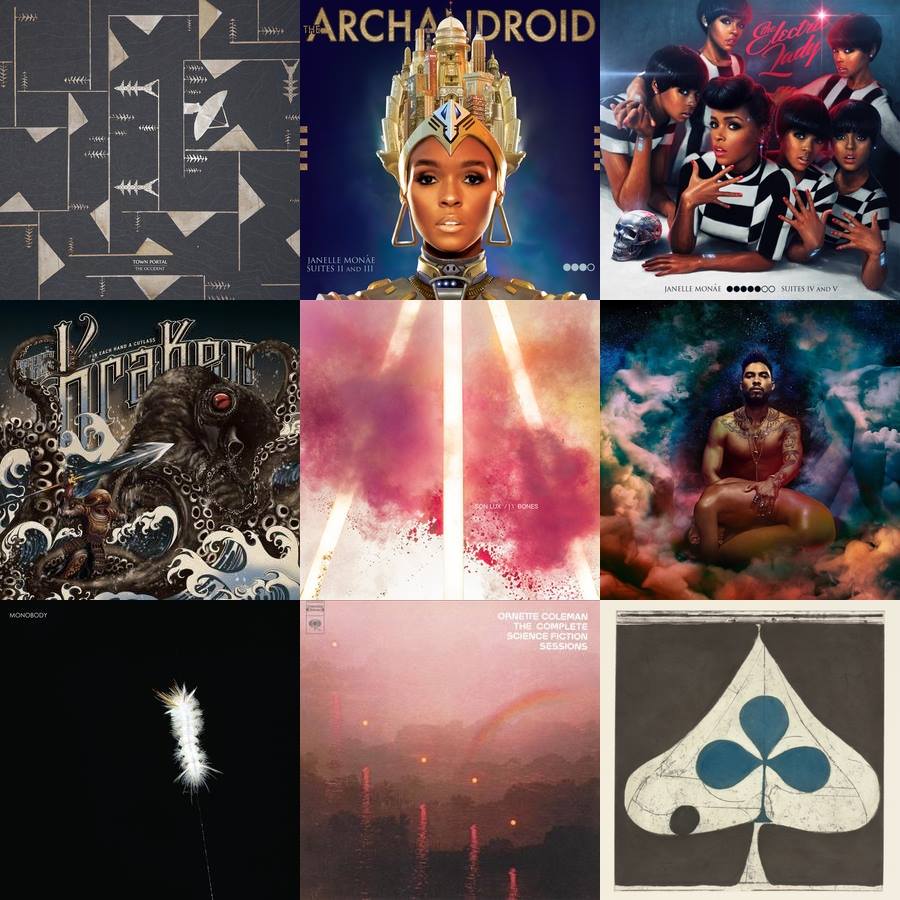 Town Portal – The Occident
Janelle Monáe – The Archandroid
Janelle Monáe – The Electric Lady
In Each Hand a Cutlass – The Kraken
Son Lux – Bones
Miguel – Wildheart
Monobody – Monobody
Ornette Coleman – Science Fiction
Grizzly Bear – Shields
Dan Wieten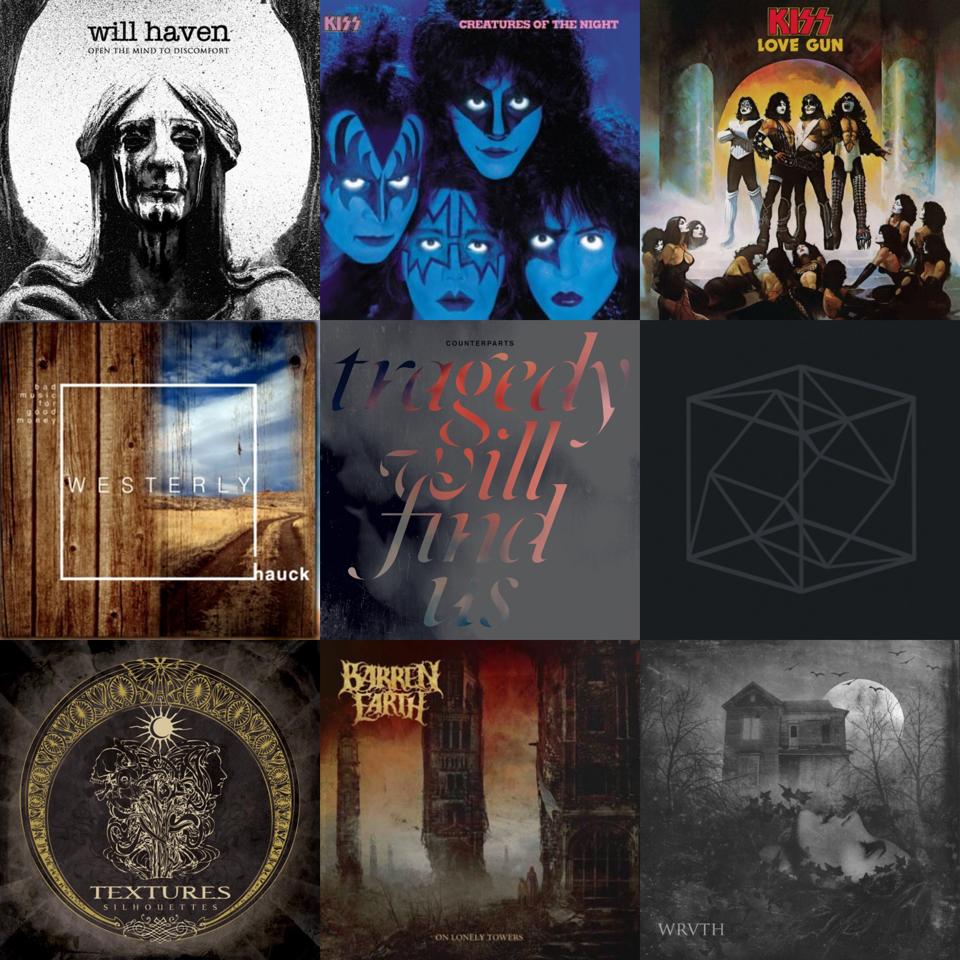 Will Haven- Open the Mind to Discomfort
Kiss- Creatures of the Night
Kiss- Love Gun
Andy Hauck- Westerly
Counterparts- Tragedy Will Find Us
TesseracT- One
Textures- Silhouettes
Barren Earth- On Lonely Towers
Wrvth- Wrvth
Aaron Lambert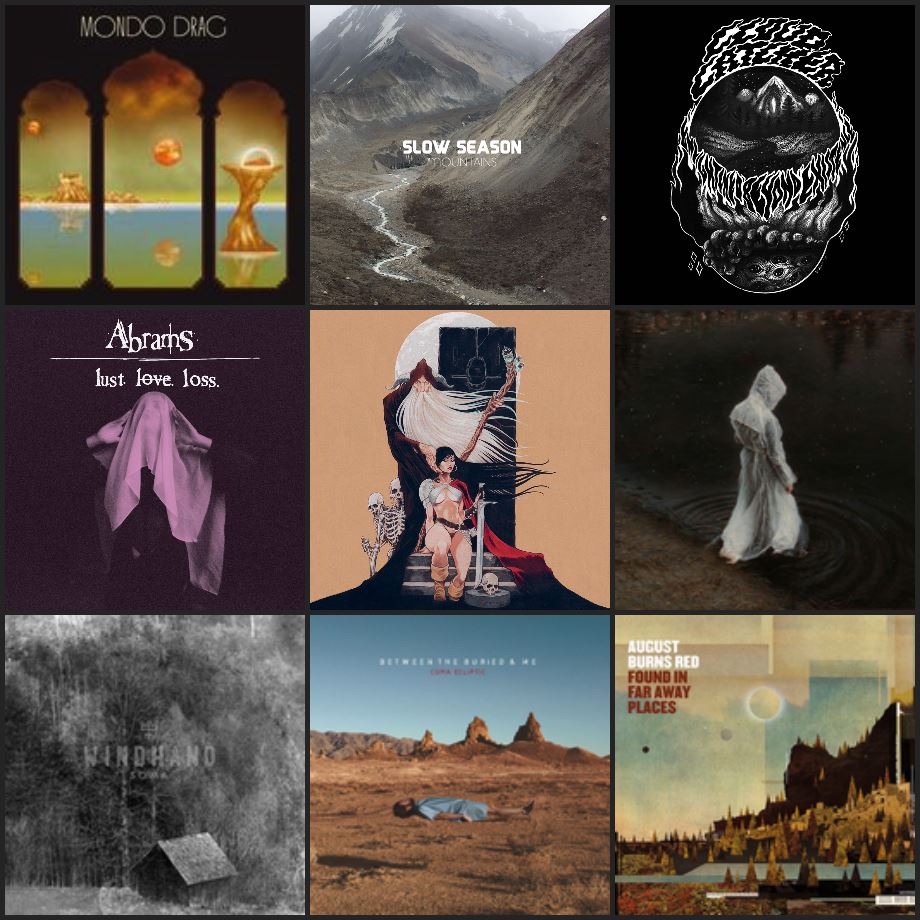 Mondo Drag – Mondo Drag
Slow Season – Mountains
Cloud Catcher – Enlightened Beyond Existence
Abrams – Lust. Love. Loss.
Khemmis – Absolution
Monolord – Vaenir
Windhand – Soma
Between the Buried and Me – Coma Ecliptic
August Burns Red – Found in Far Away Places
Kyle Gaddo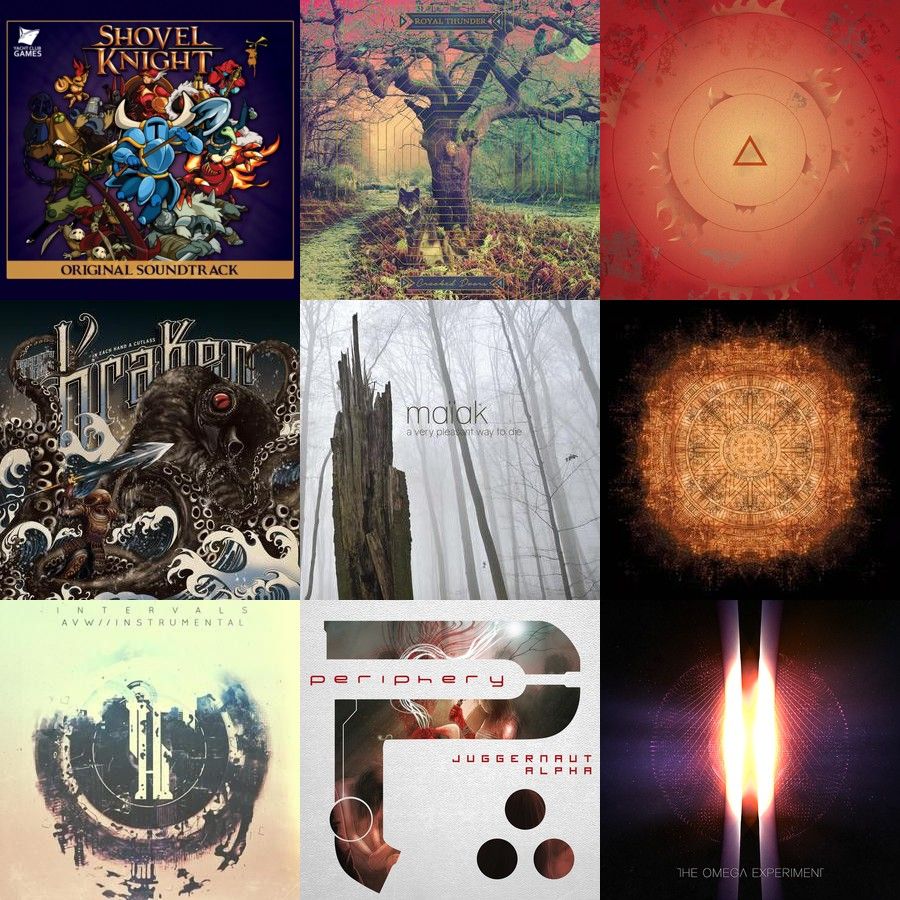 Jake "Virt" Kaufman – Shovel Knight Original Soundtrack
Royal Thunder – Crooked Doors
Kubbi – Ember
In Each Hand A Cutlass – The Kraken
Maïak – A Very Pleasant Way to Die
God is an Astronaut – Helios | Erebus
Intervals – A Voice Within (Instrumental)
Periphery – Juggernaut: Alpha
The Omega Experiment – The Omega Experiment
-SM