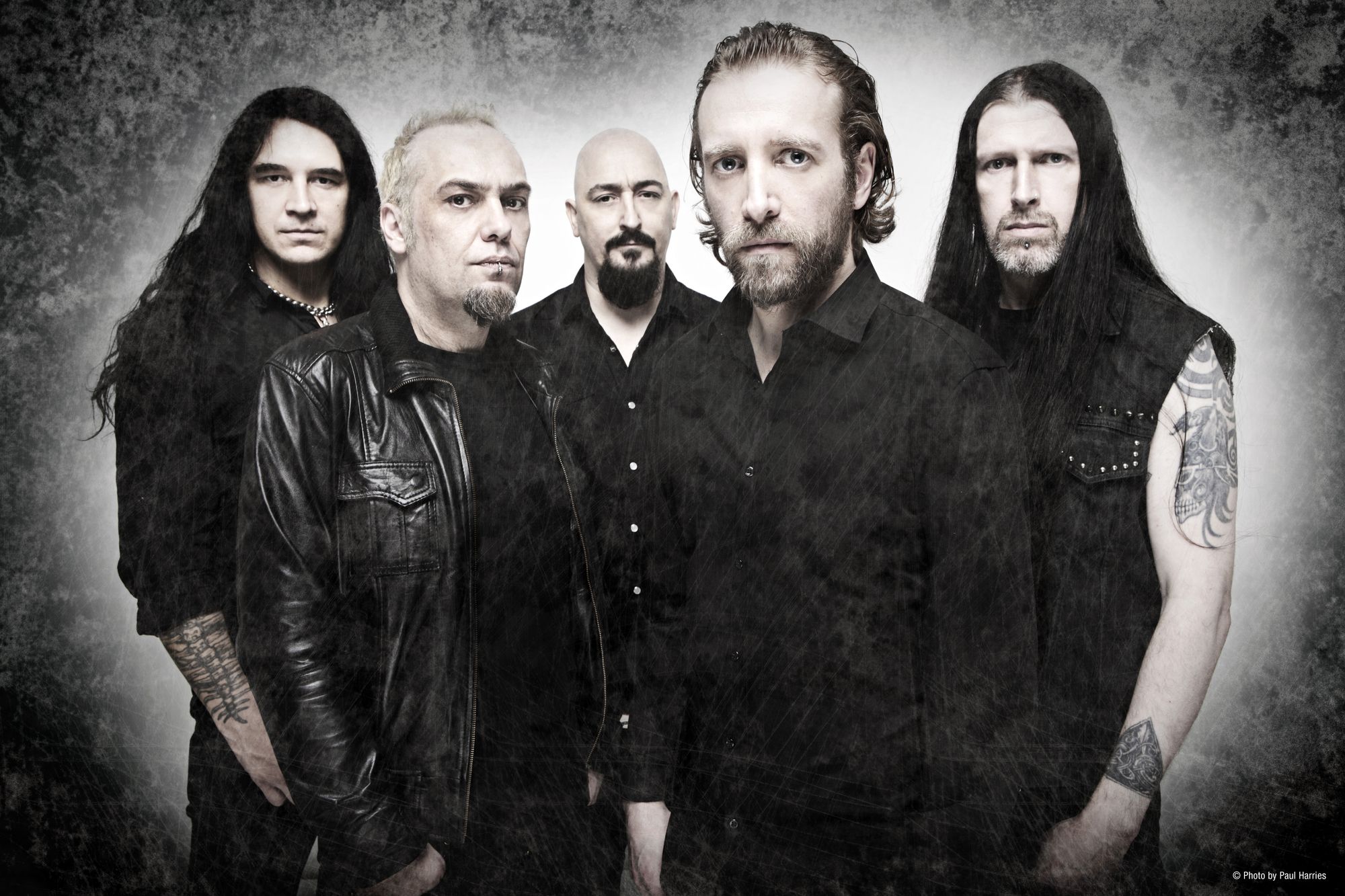 We've not heard much from the Paradise Lost camp for a while, what with vocalist Nick Holmes busy fronting the legendary Swedish death metal supergroup Bloodbath and guitarist Gregor Mackintosh pummeling skulls in his own side project Vallenfyre, but thankfully that's about to change. The prolific death/doom band will be releasing their 14th full length album, entitled The Plague Within in June, and they've released the first taste of the album. Listen to "No Hope In Sight" after the jump.
"No Hope In Sight" is pretty much what you'd come to expect from the follow-up to 2012's excellent Tragic Idol, but I'm not entirely positive it's a good indicator what to expect from The Plague Within as a whole. Both Holmes and Mackintosh have been cited as saying that the new album will have more a "death metal edge" to it, but that it's also still very melodic, which is what "No Hope In Sight" exemplifies. The signature gothic elements are there, of course, as is the excellent driving rhythms and pulsing riffs the band is known for, and it's a great song overall. Paradise Lost is one of the most underrated metal bands on the scene today, if not the most underrated, and being a huge fan of them myself, their new album is one of my most anticipated for the year and I cannot wait to hear the rest of it.
The Plague Within comes out on June 2 via Century Media. The album is available for pre-order on iTunes and Amazon MP3, with physical pre-orders coming shortly.
-AL