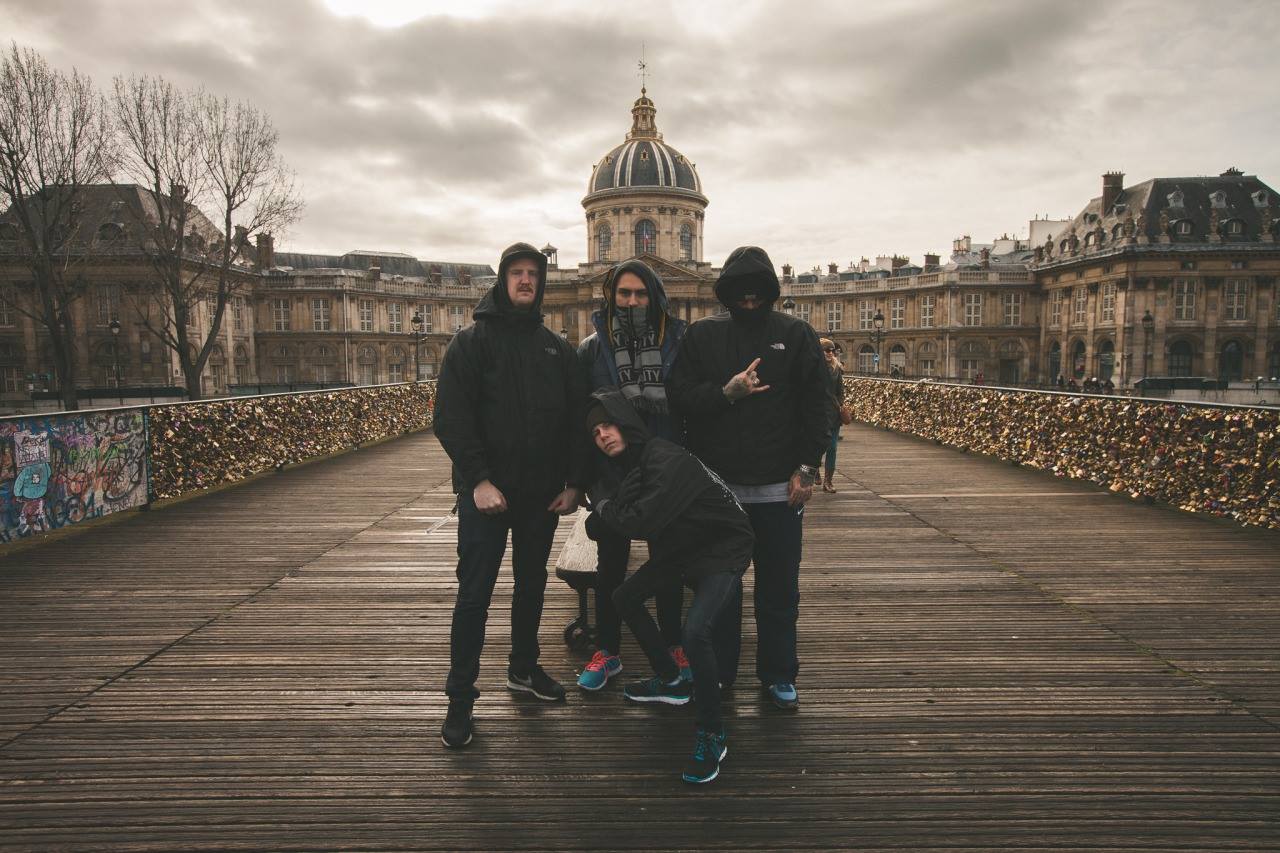 The well traveled gentlemen of Thy Art Is Murder smashed a lot of faces into the sand with their alarmingly addictive tour de force, Hate, in 2012. Since then they have been touring the globe, smoking what I can imagine to be an alarming amount of herb and laying waste to pits from city to city and coast to coast. I, like many others, have been sitting patiently for any information about new music and as of yesterday, I wait no more. Holy War is the title of their next opus and you can get more info after the jump. BLEUGH.
Holy War will be released worldwide through Nuclear Blast Entertainment on June 29th, just in time for your summer to get stupidly heavy and full of breakdowns. Produced by Will Putney (Northlane, The Acacia Strain, etc), the album was recorded in secret last year and was actually hinted at by frontman CJ McMahon when I saw the band support Suicide Silence late last year. Turns out he was telling the truth!
Guitarist Andy Marshall had this to say about Holy War:
"What we came out with was a reaction to things going on around the world that crawl under our skin, that make us feel sick to be alive. This is our war on racism, homophobia, child abuse, animal cruelty and all evil born of religious immunity, indoctrination, and ignorance."
Pretty cheery stuff! Keep your eyes here and we'll keep you up to date and informed when more info and music appears.
-MM