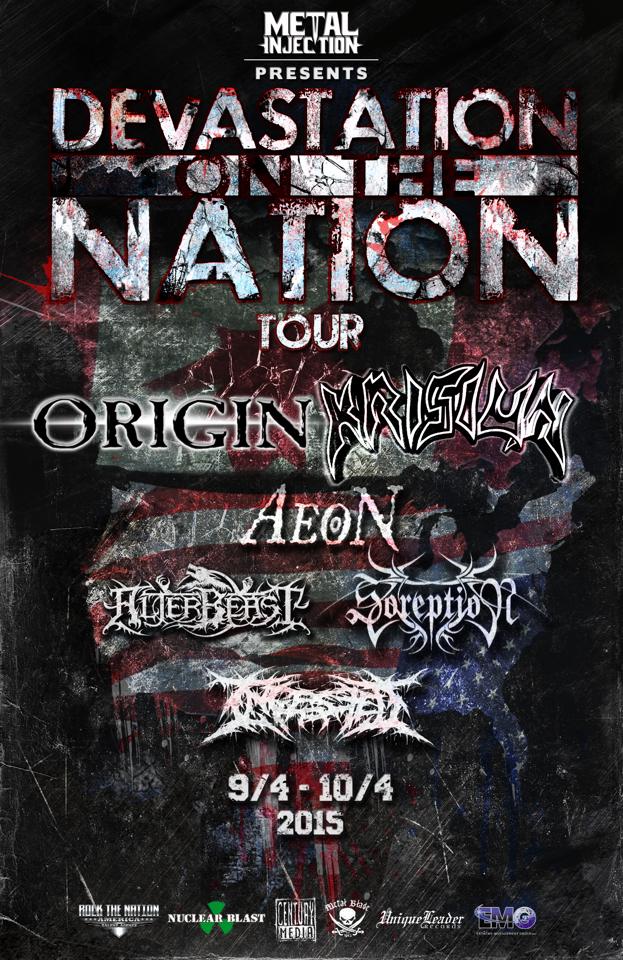 Billed as "the most extreme tour of the fall," Krisiun and Origin are now confirmed as co-headliners for 2015's Devastation of the Nation tour, sponsored by our friends at Metal Injection.
The full tour lineup is as follows:
Origin
Krisiun
Aeon
Alterbeast
Soreption
Ingested
Origin was recently one of the opening acts for 2014's Summer Slaughter tour, and Aeon recently wrapped up a tour with both Behemoth and Cannibal Corpse [photos], with Alterbeast, Soreption, and Ingested all releasing albums worth listening to in the last year.
Definitely not a tour to be missed! Tour dates to be announced soon!
-KG