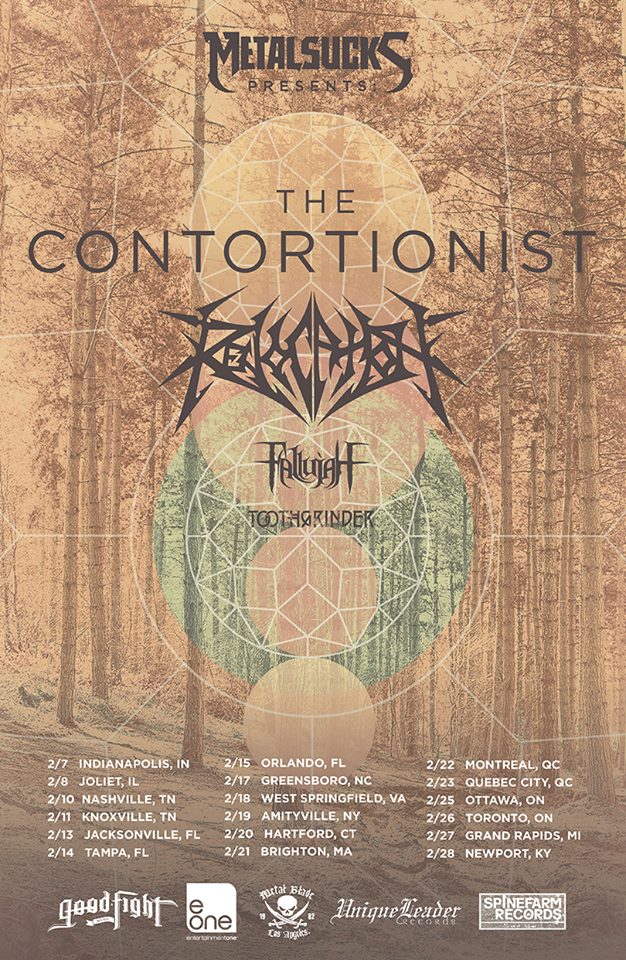 The Contortionist are basically unstoppable. Having opened for Periphery in the fall of last year, the band continued to play more shows with Intervals, snagging Polyphia on the way for another set of dates ending in Chicago. All in support of their third album, Language [review], which caused much contention in listeners.
This time around, The Contortionist stopped by Mojoe's of Joliet with Revocation, who also released a phenomenal album in 2014 [review], Fallujah, who did much the same [review], the always-stellar TOOTHGRINDER, and Chicago locals Oceanwalker.
Please enjoy the photos!
Oceanwalker
TOOTHGRINDER
Fallujah
Revocation
The Contortionist
For more from this photographer, visit Kyle Gaddo on Flickr.