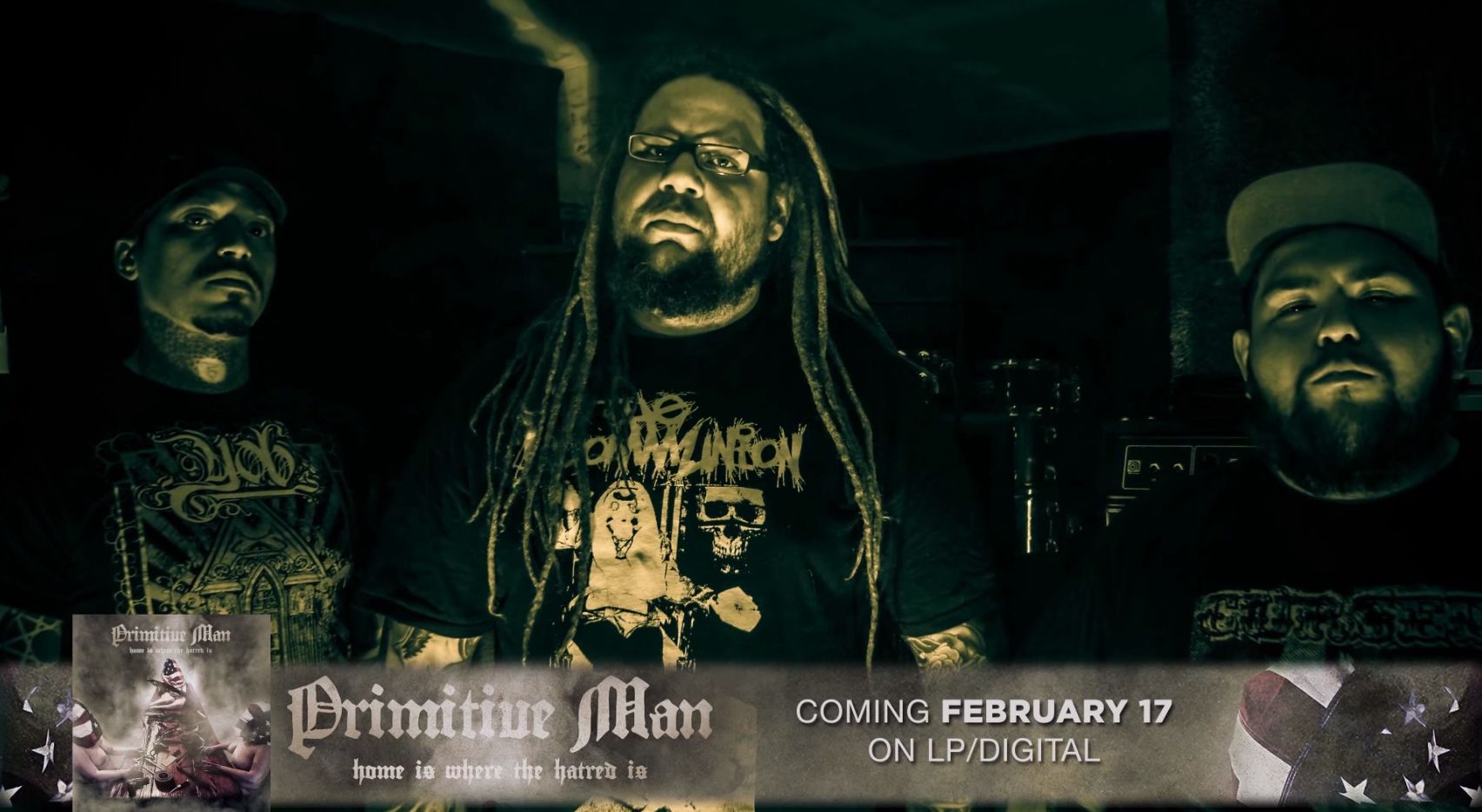 If 2015 didn't quite get off to the start you were hoping for, Colorado's own Primitive Man have announced the release of a brand new four track EP, Home Is Where The Hatred Is. Fans of the band should be salivating at the prospect of what will be a perfect post Christmas stocking filler. Get more information and the first taste of new music from this release after the jump.
'Loathe' is loaded with creeping, snail paced doom. At a meager 11 minutes long, the track is a perfect example of modern doom. Not simply droning bass notes and lo-fi production, Primitive Man create rich, dense soundtracks of despair and contemplation. The three piece can turn dissonant guitars and booming drums into something with real substance, something dark and heavy that you can really latch onto.
Primitive Man release Home Is Where The Hatred Is through Relapse Records on February 17th. If you like your doom gloomy and your sludge as thick as yesterdays oatmeal then preorder the EP here.
-MM