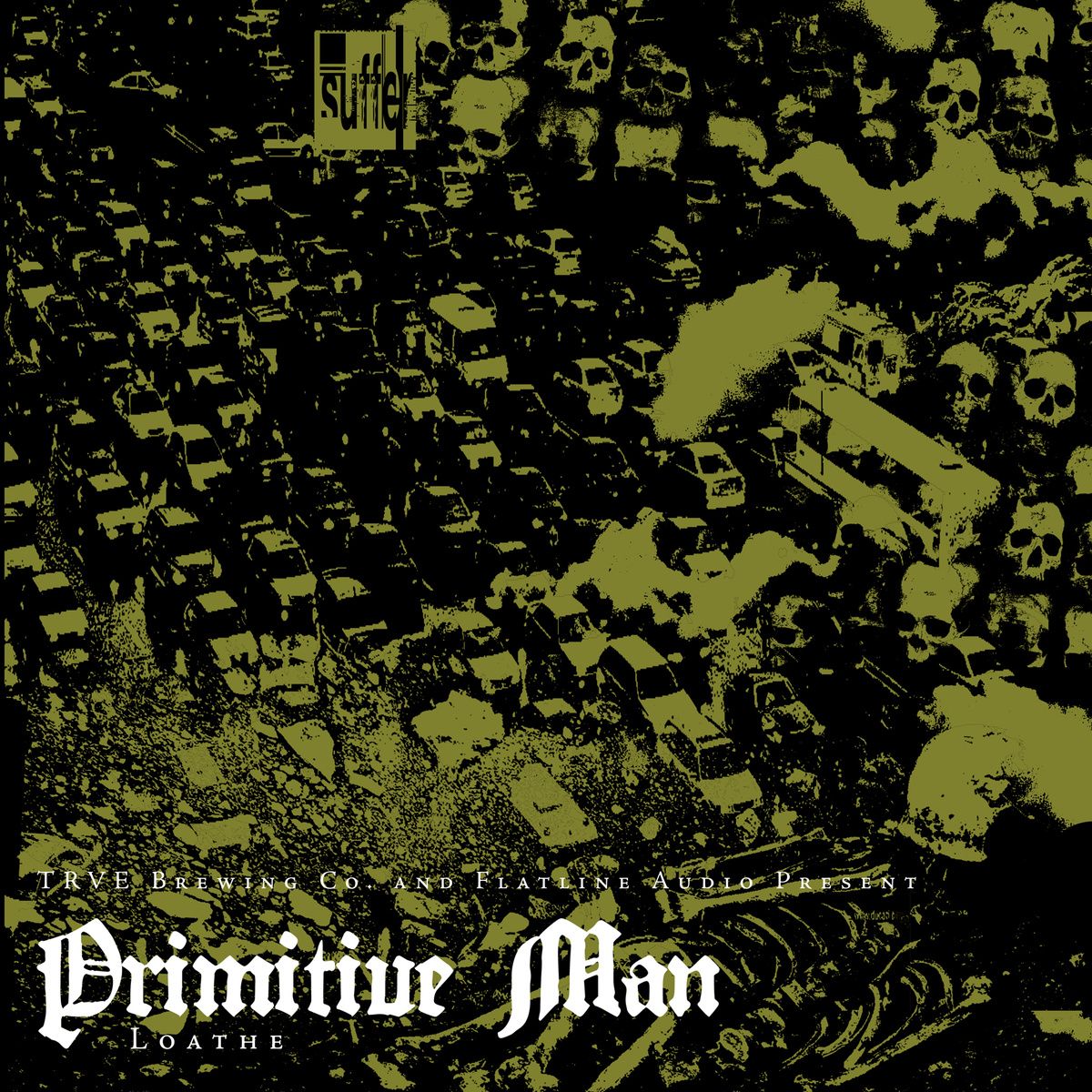 Shamefully, Primitive Man have not received nearly enough attention around these parts. And I'd like to correct that. Their 2013 LP Scorn was an absolute favorite of mine. Scorn seamlessly blended the darkest and bleakest parts of doom, sludge, and hardcore into a terrifyingly potent cocktail. Their unique sound is the end of the world. A post-apocalyptic atmosphere of depression, desperation, and chaos that is nothing short of suffocating. Since releasing their LP they've put out three separate splits with Hexis, Hessian, & Xaphan. The Toilet Ov Hell has a short-but-sweet writeup on their previous works.
And now enter Loathe. Front-man Ethan Lee McCarthy is scathing and practically Jurassic sounding on this juggernaut. Taken directly from their upcoming 2014 winter EP with Relapse Records, this 11 minute monster of a track continues upon what Primitive Man does best. Crushing riffs wrapped in a blanket of sorrow, hate, and disgust.
Primitive Man does not fuck around. Keep a lookout for their upcoming winter EP, its not one to be missed. And while you're here, checkout their recently released NSFW single from Scorn – Antietam.
-PC