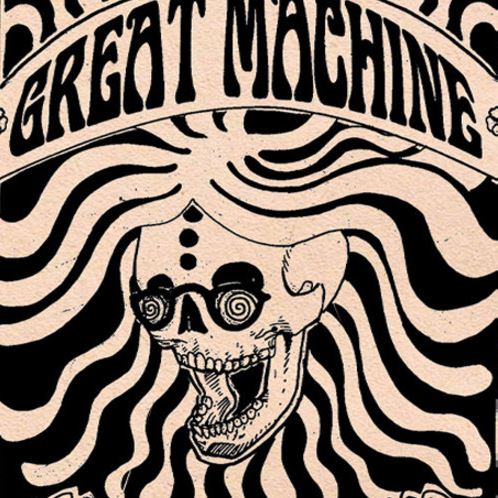 Alright, 2015 is fully here so it's time for our favorite type of post. Heavy Blog is all about music and introducing you guys to new stuff is what we live for, especially if we're talking about small bands you might not have heard of otherwise. The Great Machine is just that, as these sludge/hardcore aficionados hail from my native country of Israel. Head on over the jump for your first taste!
Spinning beer drenched riffs with amazing female vocals, The Great Machine appeal to that sweet spot housed by Windhand, early Mastodon and Electric Wizard. That's the spot where slow, doom-y riffs lives alongside more melodically inclined emotionally, often achieved by a golden feminine voice, as here where melody is called for. When more aggression is desired, harsher, hardcore vocals are utilized, drawing more on punk than anything else. Do yourself a favor and skip over to 'Birot' (literally "beers" in Hebrew) for the best track on this release.
Good! First of these down for 2015. We hope to have plenty more for you this year. We're certain there's a lot of great music floating out there, so let us know what you think we should cover. Don't bother with genres, we like to explore!
-EK