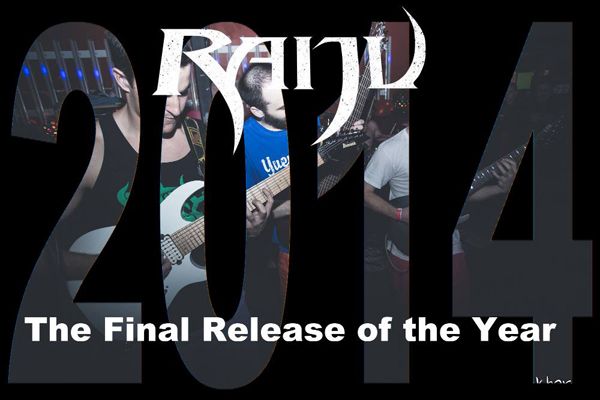 We guarantee this record wasn't on your Top Whatever list for 2014 but it might be the first most delightful thing you hear in 2015. We'll explain after the jump.
It was New Year's Eve, people were gathering in Times Square to watch the "ball drop" and meanwhile in the San Francisco Bay Area, the gentlemen of progressive metal band Raiju were plotting the ultimate way to send the year out in style.
"The idea of making the album the LAST of the year gave us a serious case of the giggles, so we decided that, with just moments left in the calendar year, we'd unleash Haunt as the ultimate release of 2014!," guitarist Bobby Carroll says.
Back in November we shared a preview of this record under the title Raiju Mixes Dark Themes with Happy Prog and sure enough that's the vibe pretty much all the way through Haunt
"Haunt is the musical equivalent of a sine wave," Bobby says. "Conceptually, the album chronicles a very conflicted individual ping-ponging between orgasmic highs and crushing lows. Musically, we try to take the listener to very unexpected places, all the while referencing a few key themes in different lights to keep things oddly familiar."
Raiju is Carroll, Scott Wagner (Vox), Max Coley (Bass), Vinnie Hecht (Drums), and Sean Johnson (Guitar/Vox). Haunt is produced by Zach Ohren of Sharkbite Studios with art by Mikey Powell and video production by Michael Alvarez.
So if you want to put Haunt on your Top Whatever List for 2015, we won't tell if you won't.
–BS