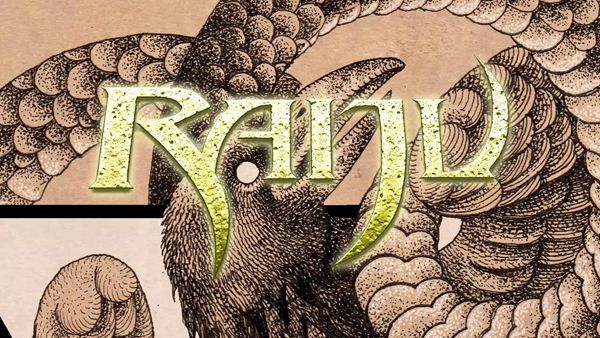 The success of Ghost B.C. has shown there's a metal audience for music that isn't particularly heavy if it's surrounded by dark words and themes. A California prog band that embraces darkness in happy music that you might want to check out after the break.
San Francisco Bay Area-based Raiju is turning some heads among progressive music lovers with the release of their brand new record Haunt. Now the band is out with a playful music video showcasing their unique sound that invites you to drink "The Kool-Aid."
On the surface it's fun, happy-go-lucky music but under the surface guitarist Bobby Carroll says there's plenty of darkness lurking.
"Haunt is loosely conceptual in that all the songs are stories of alternating optimism and despair. We wanted to be a little dysphoric, putting some of the darkest lyrical content in some of the sweetest melodies on the release."
Raiju has been around about two years but is based on a collaboration Carroll has going back to eighth grade in Berkeley, California with drummer Vinnie Hecht.
"It's so nice playing with a drummer that's not only a beast, but also the type of dude that makes everyone feel perfectly in sync on stage. We began our member search via Craigslist expecting the worst, but one of the first people we heard back from was our Hawaiian born, MI educated singer Scott Wagner. Shortly thereafter, we snapped up Max (Bass) fresh off his move from the sunshine (and death metal) state. Max not only cut his teeth playing metal, but actually traveled around the state playing the upright bass with his school's symphony. Probably the most ridiculous find was Sean, (Guitar/Vocals) who we met when his previous band cancelled on a live show at the last minute. Sean wasn't having any of that, and blew everyone away when he played and sang a full metal set BY HIMSELF."
Carroll says despite the band's love for happy, up-beat music, "nothing is ever off-limits for us, musically. From song to song, and even within songs, our only rule is that we love the music we write. We have no musical sense of "shame," for better or for worse!"
Carroll, who is also in jazz/funk-metal band Cyborg Octopus says the Northern California metal scene has embraced both bands. For Raiju's Haunt, the band works with Sharkbite Studio's Zach Ohren (Fallujah, All Shall Perish, Chelsea Grin), Conducting from the Grave's Mikey Powell helped with artwork, and Flub's Mike Alvarez put together the video.
So if you like some dark themes with your happy music, give Raiju a shot.
-BS