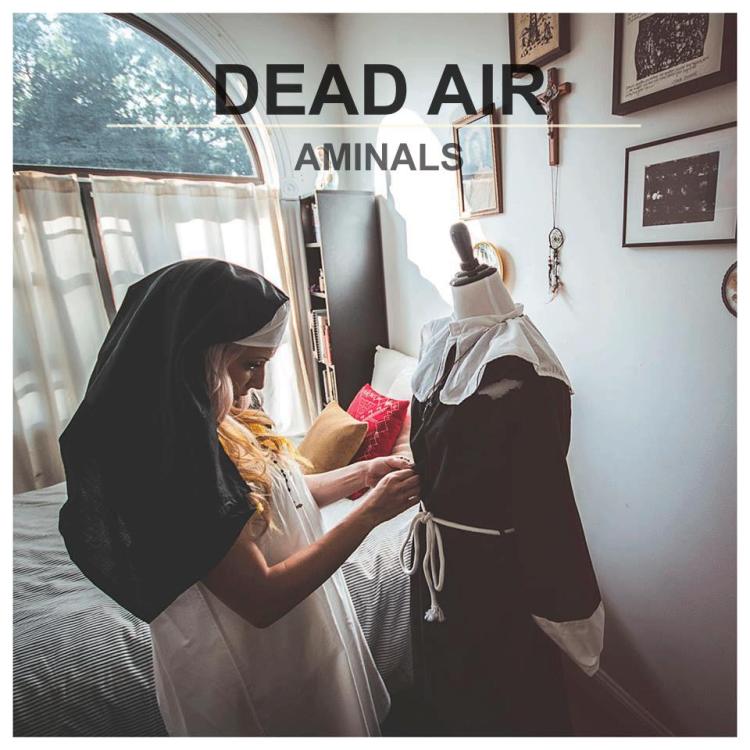 There are so many bands plying their trade from coast to coast across every continent on this blue planet that it is common place for a hidden gem to slip by completely unnoticed. Thankfully, thanks to an article by our pals at Metal Injection, the guys in Aminals are getting some much deserved attention. Injection are guilty of bringing to my attention many of the bands I call my favorites. I still remember the first time I heard The Black Dahlia Murder, The Red Chord, Converge etc, all thanks to those lovely gentlemen. I will now also remember exactly where I was and what I was doing when I heard the eclectic hardcore of Aminals, which you can get right after the jump!
Metal Injection premiered the full stream of the album last week and I figured it was my due to share my thoughts with you, our beloved readers. Dead Air is a product of over two years of hard work, culminating in one of the most exciting half hours of music anyone will hear this year. The band play an exhilarating brand of hardcore, thrown into the proverbial blender with jazzy guitars, big grooves and some ingenious song writing. Each song on the album has an energy and identity of its own, something which I'm sure you will agree is increasingly difficult to find today –  'Rope' has a monstrous groove throughout, 'War Widows' goes harder than a Danza riff at a Dillinger hoedown while album closer 'Less People' brings everything down with dissonance and creeping guitars. I quite frankly love the vocals here, think Protest The Hero's Rody Walker and Greg Puciato fighting over a microphone and you get the picture.
What is so damn invigorating about this band is that from start to close they never give up on putting their own inspirations and innovation into every track. It is the culmination of many years of being together as a band and the finished work of a group of guys who simply love music and you can feel that, you really can. At this point I am looking back over the year and looking at records that I gave 4's and 5' to and, frankly, Dead Air quite simply blows a lot of these out of the water and will not need to fight too hard to make it into my favorite albums of 2014. Don't just give this band a chance, give them your full attention and you will come away a better, sexier person. Guaranteed.
Preoder Dead Air, which comes out October 3rd, right here. Support a fully independent band so we don't have to wait two more years for more music!
-MM