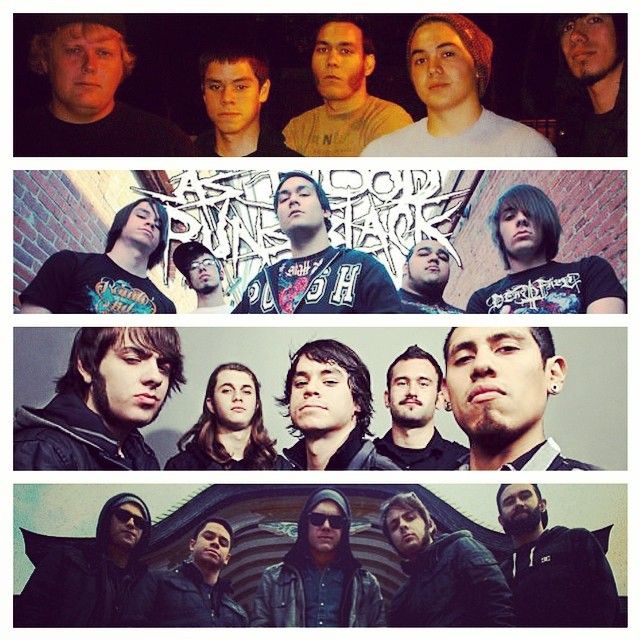 As Blood Runs Black have always had lineup issues. A bunch of founding members quit, some came back, and they only made two albums in 11 years. Well, yesterday founding member and drummer Hector 'Lech' De Santiago announced the band's breakup on his Instagram. The shadier part of this all is that earlier this year, they held an Indiegogo campaign to make a new album, and received $25k even though the campaign didn't meet its goal. See the statement and its implications after the jump.
Lech said:
After YEARS of uphill battles, dealing with legalities, politics, getting robbed blind by our ex label, left for dead and getting shelved by the industry… I'm here to to say all things come to an end. As Blood Runs Black was born in my parents basement and has been the biggest part of my life since 2003. She was my daughter. We had a dream and we ran as far as we could with it. Forever in debt and grateful for the band of brothers (past and present) who risked their lives, contributed, and truly risked it all for the love and passion of music. We literally gave and lost everything in this storm. THANKS to all who supported and gave us a chance to share our music with you guys. We were all broken kids and you guys (and gals) gave us a chance to live. THANK YOU!!!!!! #funwhileitlasted
Now, nowhere does this mention the Indiegogo campaign, and since the campaign was "flexible funding", this means that they receuved $25k of their fans's money despite the campaign failing. What does this mean for the fans? Maybe they're out of luck, as the Indiegogo doesn't have an update addressing the issue and the Instagram post doesn't talk about it either. Producer Zack Ohren shared with us on Facebook the following statement:
I found out about this on literally the day I'm supposed to send out final masters of Ground Zero. I have no idea if they're still releasing but their manager wrote me today telling me it's urgent it get done…..soooooooo…..I would imagine it's still getting released but I have no clue.
I will repeat. I assume so since it's basically done and paid for. That doesn't mean I have any factual basis to tell you for sure though. I just would imagine they only stand to lose money if they shelve it not to mention all their hard work they'd be tossing away. Hence I give it good chance of seeing the public. I have no further info.
While this indicates that there is a chance the album might get released, what will happen with the perks on the campaign is still up on the air. Especially since some perks involve the band playing for people or getting tour passes. Overall, it's an awful situation and yet again goes to show the riskiness of crowd funding.
-NT