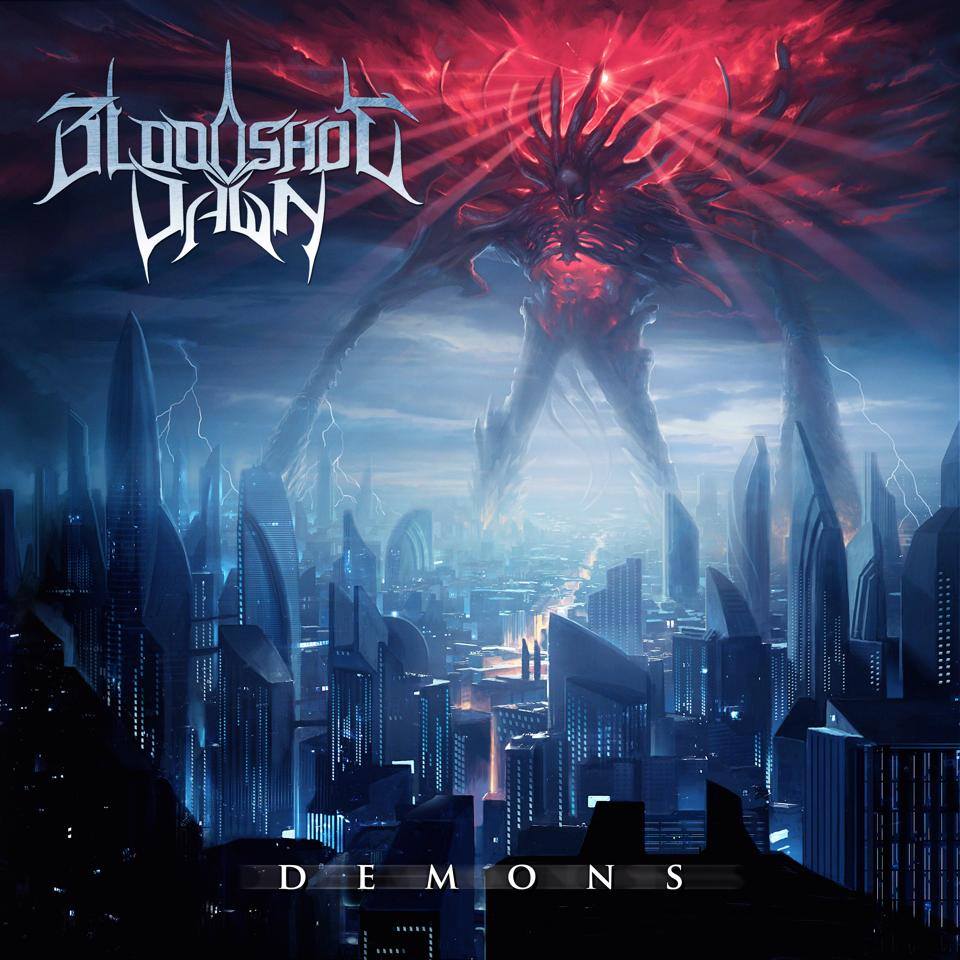 Earlier this year, we told you that the excellent UK-based melodic death/ thrash metal band Bloodshot Dawn were launching a Kickstarter campaign to help find the recording and release of their highly anticipated sophomore album. Well, they reached their goal in a mere four days, and have since been hard at work recording what is sure to be a beast of an album. After a period of relative silence, the band has finally released details and a release date for the upcoming effort, which they revealed will be called Demons. Check out more details after the jump!
Bloodshot Dawn has set an Oct. 26 release date for those who live in the UK, while the release date for the rest of the world has yet to be determined. Hopefully it's not far behind for those of us in the U.S. Demons was largely self-produced by Bloodshot Dawn, but the band enlisted Jacob Hansen, known for his work with bands such as Aborted, Pestilence and Xerath, to mix and master the album. The band previously announced that there would be several special guests featured on Demons, including Sven from Aborted, Teemu from Wintersun, and Per Nilsson from Scar Symmetry. The album artwork you see above was created by the one and only Par Olofsson, who has quickly become one of the most sought after album cover artists throughout the entire metal scene.
Regarding the album's title and lyrical content, Bloodshot Dawn frontman Josh McMorran had this to say:
"The title 'Demons', which is also the name of one of the tracks, perfectly represents the lyrical content within the album. It also ties in with the amazing new artwork. The song's lyrical content is about demons on both a personal and a wider social scale, explaining our views on modern society and the struggles within the mind. The album is all about beating your demons and making something of the time you have on the earth whilst battling the ever lasting struggles and trials that come with being human."
Demons also marks the first recording with new drummer Janne Jaloma, also of fellow UK melodic death outfit Deals Death. Bloodshot Dawn are easily one of the most promising up and coming bands in metal today, and if their debut album was any indication, these guys have a bright future ahead of them. The band has promised that Demons will top their self-titled album in every way, so…yeah, this is going to be one hell of a release. Keep your ears peeled. If you STILL haven't heard Bloodshot Dawn's self-titled album, stream it below, and get stoked, people!
– AL