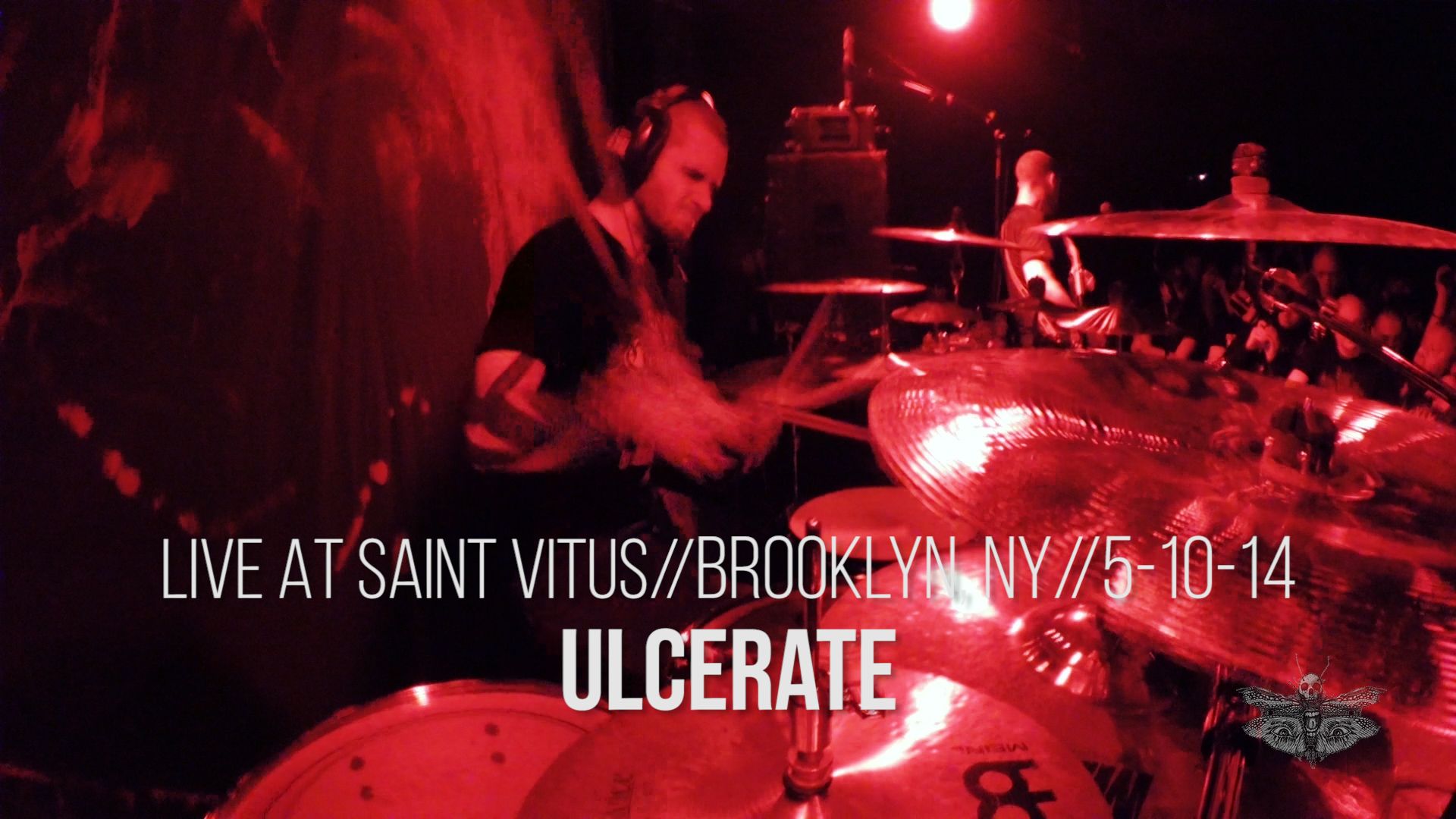 Ulcerate, one of our favorite (as well as possibly one of the only we know of?) bands from the wondrous land of New Zealand, recently wrapped up a string of shows in the US. Along the way they hit Saint Vitus in Brooklyn, and Nick Cusworth was there to capture them in all their furious glory. Better yet, he was able to use the power of GoPro to give us a better-than-front-row seat to one of the best drummers in the game currently, Jamie Saint Merat. Click through the jump to see videos from their entire set, including a few drum-cam-only playthroughs.
[youtube src="http://www.youtube.com/playlist?list=PLieIGYxtHviXGhczPccurNtTl2OmNWHvj&w=560"]
Supporting Ulcerate that evening were Long Island grindcore group Car Bomb, along with Richmond, VA black/sludge mavens Inter Arma. Watch videos from their alternatively manic and stoner-friendly sets below.
[youtube src="http://www.youtube.com/playlist?list=PLieIGYxtHviUvd0cMKWgP8NTETQxNBHXE&w=560"]
Sidenote: What do you guys think about our videos so far? We're really looking to build out our Youtube channel with content the community will enjoy (starting with live videos but hopefully other sorts of content as well), so we'd love to hear from you about ways we can improve it. What bands or styles would you all like to see? Would you like to see other things like band interviews? Behind-the-scenes stuff? Other shenanigans? Consider our suggestions box open in the comments below.
– NC