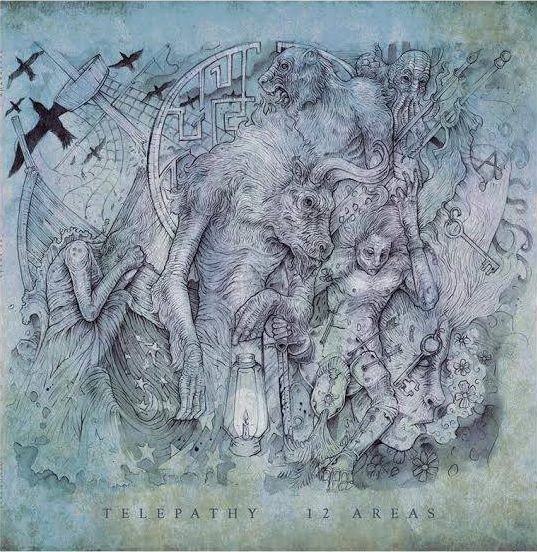 A month or so ago, through the magic of the Internet, an album came to our attention. It was emotional, technically superb and unique. Presenting an instrumental approach to post metal that was both engaging and deeply evocative, it truly stood out in the landscape of current music. That album was Telepathy's 12 Areas. You can read our full thoughts over here, but suffice to say: we loved it.
Heavy Blog is Heavy is now proud to exclusively stream 12 Areas in its entirety. If you're into things that are ponderous and deep, coupled with exceedingly catchy riffs, you should definitely give this album a proper listen. The band also has a beautiful vinyl edition for sale, along with the regular links and purchase points. Check out the stream and all you need to get your hands on this masterful creation after the jump.
Recommended consumption includes closed eyes and open hearts.
-EK