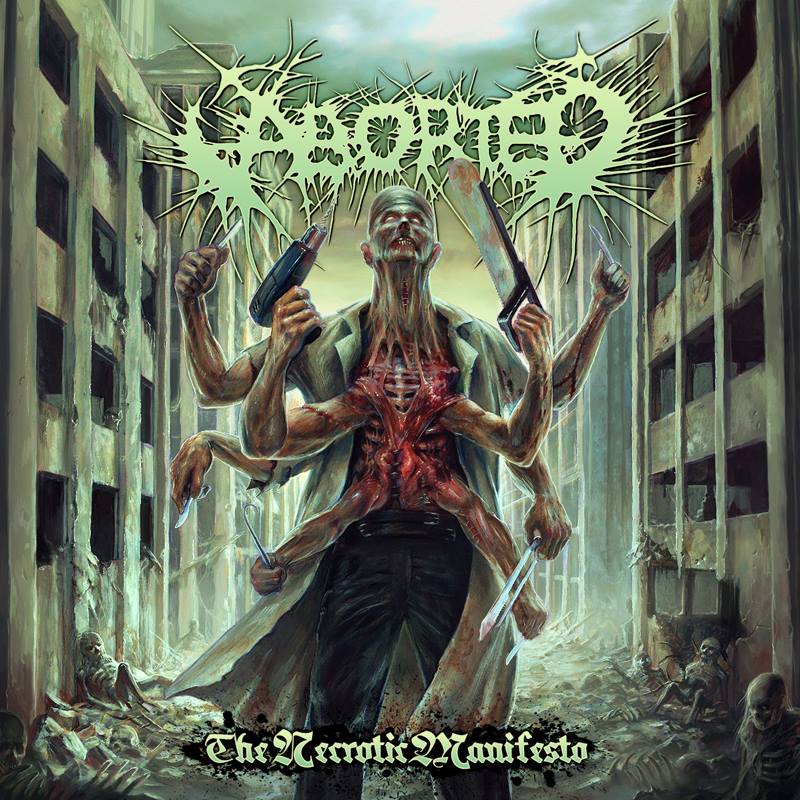 So far, this year's death metal record to beat is shaping up to be Aborted's new opus The Necrotic Manifesto. Fellow Heavy Blogger Aaron Lambert gave it our highest marks, claiming it to be "Aborted's finest album to date." Quite a big statement to make, and now everyone can hear it for themselves.
Our good friends at No Clean Singing are hosting the stream of the 14-track powerhouse in its entirety, and even they're giving it high praise as well. The Necrotic Manifesto isn't just a brutal tour-de-force of deathgrind madness; it's also insanely catchy. This record is on par with the last Cattle Decapitation album The Monolith of Inhumanity, if that means anything to you. And it should.
Stream it here and buy the record when it drops tomorrow, April 29th, through Century Media Records.
– JR