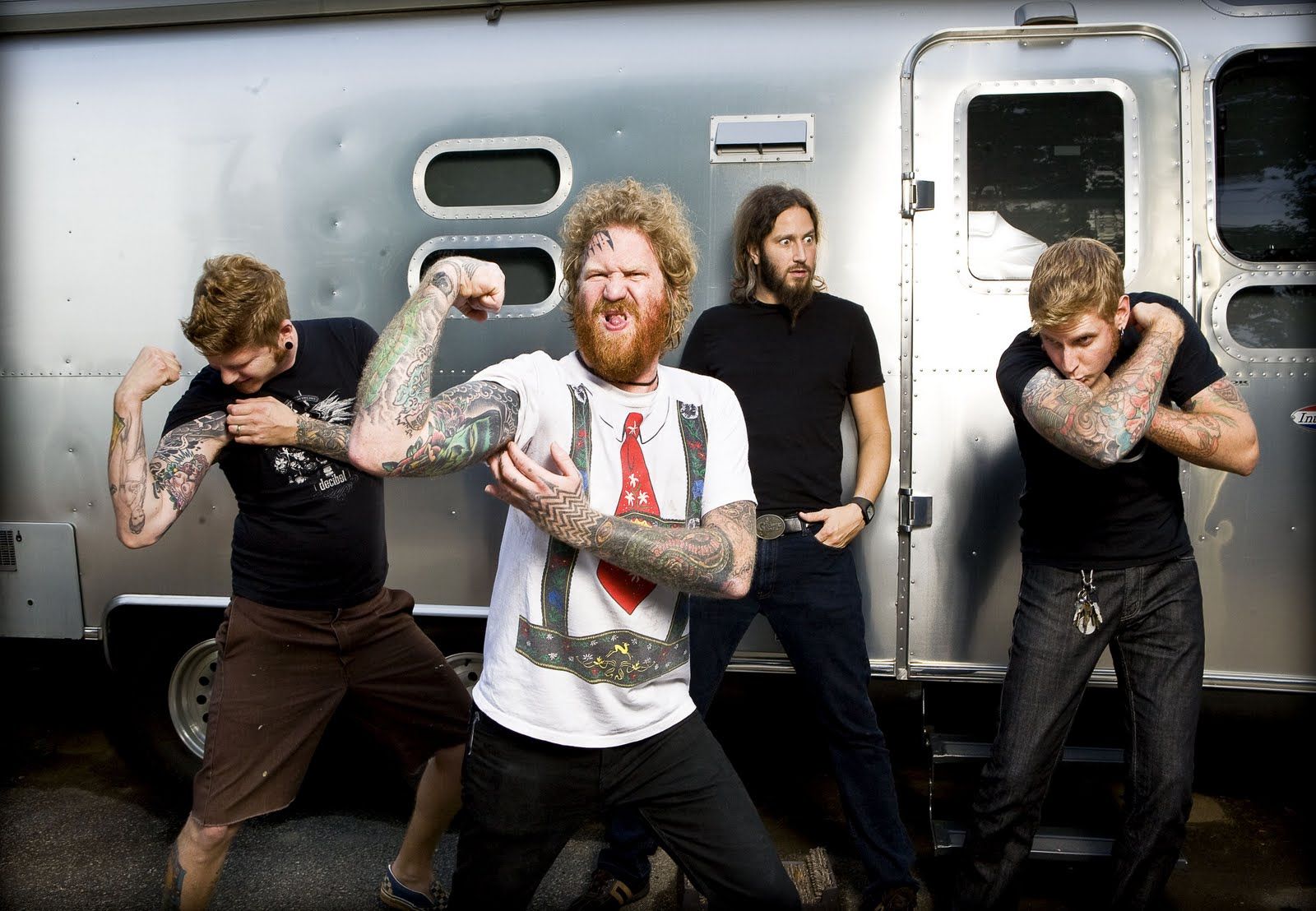 Look at these fine specimens of gentlemen, mostly complete with delightful, prehensile beards that will crush foes into submission like a herd of stampeding, ancient proboscidea.
The new Mastodon album is done being recorded and mixed, while only mastering remains.  Bassist/vocalist Troy Sanders states that the currently unnamed record is "the next honest step in the Mastodon evolution."
Produced by Nick Raskulinecz, known for his work with Deftones and Alice in Chains, we're currently looking at a summer release for the new album via Reprise Records.
-KG