Shoegaze act Whirr have aroused a legion of frothing-mad Pitchfork readers for daring to criticize the rag's writer Ian Cohen for his lukewarm review of Nothing's debut album Guilty of Everything (we thought it was great). What followed was a series of hateful back-and-forth between Pitchfork readers and Whirr, and far be it from me to play the roll of a referee, but it looks like Whirr is winning.
The trolling and snappy comebacks were captured via whirrhatespitchfork.tumblr.com, and they're pure gold. Here are a few favorites: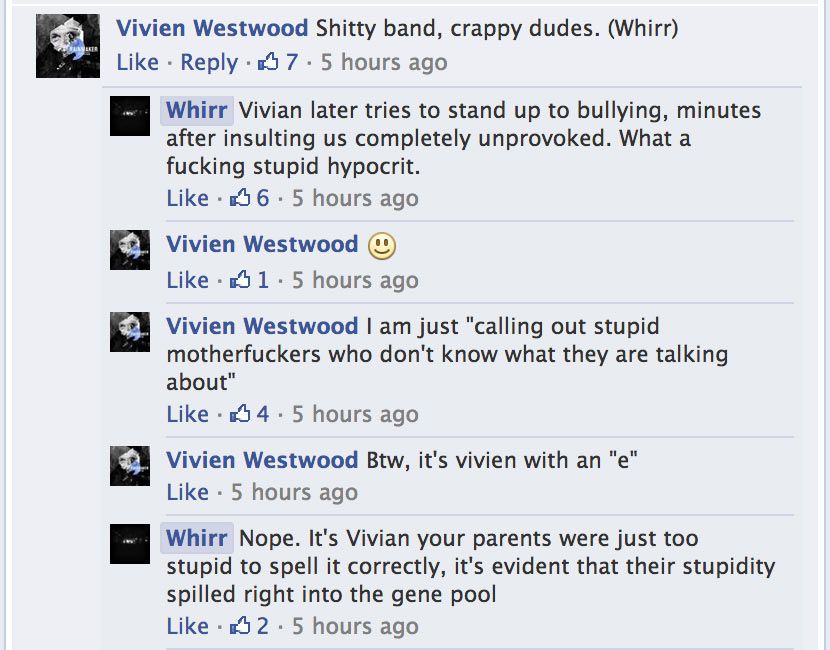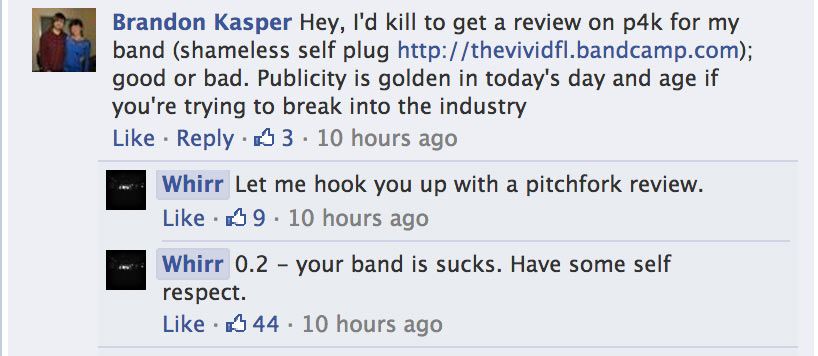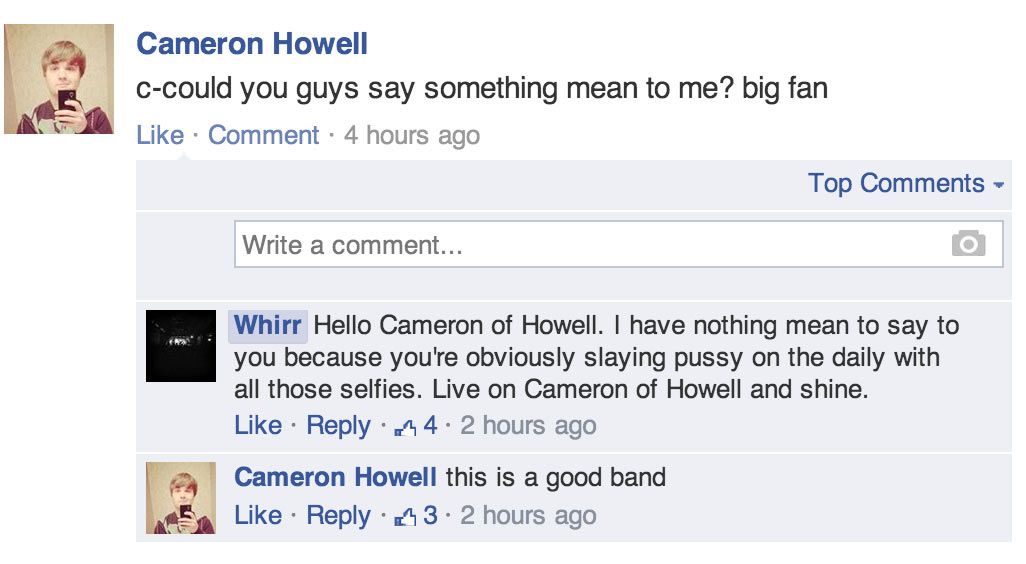 Agreed with Cameron. This is a good band.
Read more at whirrhatespitchfork.tumblr.com.
– JR