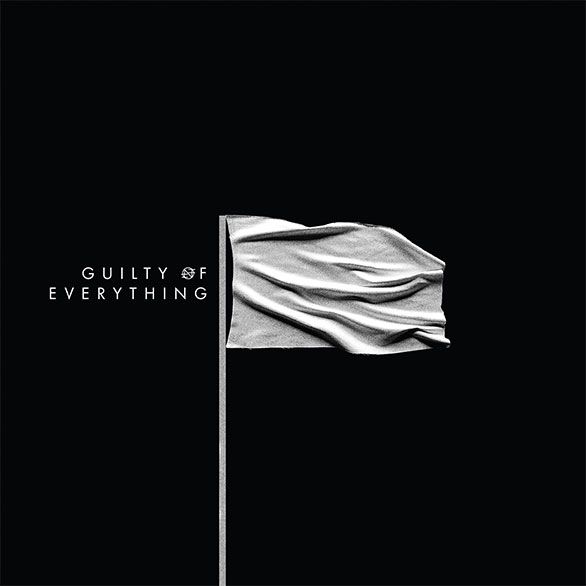 Nothing
Guilty of Everything
01. Hymn to the Pillory
02. Dig
03. Bent Nail
04. Endlessly
05. Somersault
06. Get Well
07. Beat Around the Bush
08. B&E
09. Guilty of Everything
[03/04/14]
[Relapse Records]
When the announcement came that Relapse Records had signed a shoegaze band, head-scratching ensued. The same label that boasts the likes of Pig Destroyer, Revocation, and Indian, had signed Philadelphia-based act Nothing— a band that had been likened to My Bloody Valentine and Smashing Pumpkins. Shortly after the announcement of their signing, they band dropped the single 'Dig,' and at that point, all doubts were dispelled. This was going to be a record that warranted at least a thorough listen. Turns out, it's worth more than quite a few.
The production on this album doesn't stray far away from the usual shoegaze tropes—noisy, vocals buried deep in the mix, fuzzy guitars obscuring the negative space—the fact of the matter is that reliance on familiar fashion doesn't necessarily equate an uninspired recording. It may fall into these same routine as others of its type, but certainly isn't stale or uninteresting. It's simply what the record calls for, and if the music calls for the usual shoegaze production style, then so be it. The art on this record doesn't suffer one bit.
'Hymn to the Pillory' is a deceptive opener, giving an improper first impression, implying an intimate and quiet experience. Guilty of Everything's true colors are brought to the forefront gradually as the album blossoms, much like a flower gaining new life or a butterfly emerging from its cocoon. "Wall of sound" doesn't do the record justice; it is so noisy, yet somehow manages to not feel cluttered. No matter how thick the guitar tone, no matter how warm the fuzz, there is always space to move around and really feel everything this album puts forth. That's really saying something, because this album just exudes emotion. The vocals whisper in your ear, dripping with lust and longing, while the guitars and drums wail at the top of their lungs to get your attention. Despite being at opposite ends of the spectrum, the two elements blend with little effort and serve to take you further down into Nothing.
Even with all the emotion present on this album, there is still plenty of room for catchy melodies. It's not blatantly obvious that you'll be humming these melodies hours after the album closes, but it will happen. Songs like 'Dig', 'Somersault', and the title track 'Guilty of Everything,' are earworms that cannot be exterminated. This isn't to say that every song doesn't have its shining moment, but rather these particular songs are just too haunting to simply ignore or leave alone. Being another addition in a niche genre, not many molds are broken, but Nothing offer enough character as to avoiding direct comparison to other bands doing this sort of thing.
Nothing may have been doubted when they showed up among bands they didn't seem to have anything in common with, but it turns out they fit right in, perhaps even surpassing their genre-mates. Guilty of Everything is heavy on emotion, thick and loud when it comes to instrumentation, and relentless in its delivery of quality music with maximum replay value.
Nothing's Guilty of Everything gets…

4.5/5
-RC