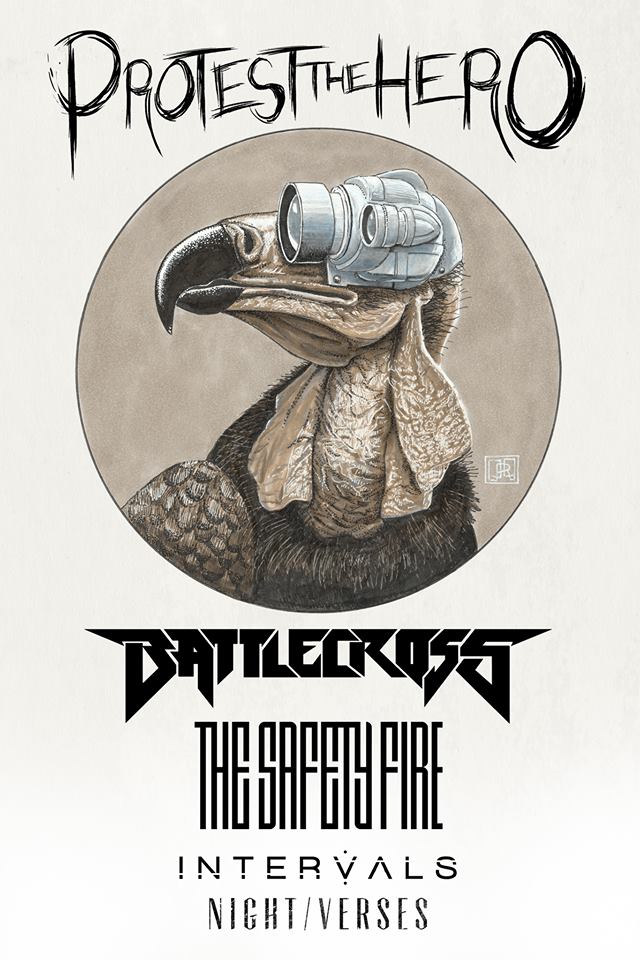 With the addition of Mike Semesky on vocals and a super strong album release to show, Intervals have hit the road with several other fantastic artists including country-mates Protest the Hero, who released the critically acclaimed Volition last year, UK's The Safety Fire (who also shredded into our 2013 favorites), you-could-easily-mistake-them-for-modern-vikings Battlecross, and post-rock excellence Night Verses.
With such an insane tour at hand, it only seemed polite to offer you photos of their performances. Please enjoy these shots from March 8th, 2014 at Mojoe's of Joliet in Illinois.
Unfortunately, due to some logistical issues (i.e., there was a bridge that wouldn't go down and some miscommunication with security), there are no photos of Night Verses and only one song's worth of photos for The Safety Fire.
Intervals
The Safety Fire
Battlecross
Before we get to the last set, we'd like to offer a special shout-out to AJ and Mark from Pterodactyl King. You can catch a few photos of them below, but if you're not familiar with the reason they're on stage, they were just a couple of dudes from Chicago that donated some dolleridoos to the Volition kickstarter and were guest vocals on 'A Life Embossed,' growls and cleans, respectively. Their band rules, by the by.
Protest the Hero
For more from this photographer, visit Kyle Gaddo on Flickr.