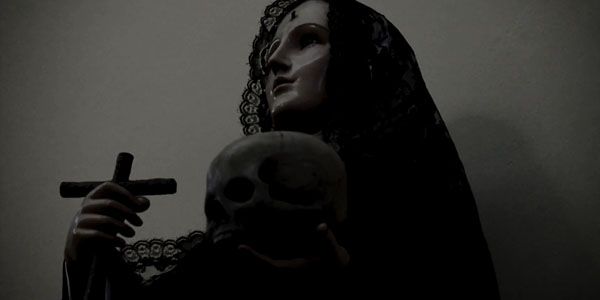 2013 was a more than solid year for deathcore (a dirty word these days I understand but how else do you want me to describe it? Breakdeathscreamstep?) with releases from Fit For An Autopsy and Conducting From The Grave among others. 2014 looks like another good year in the making for fans of this much maligned subgenre. We may only be two weeks into the new year but already there is something new to shout home about. With thanks to staff member Nayon who brought this band to my attention, I present to you: All Misery.
This lot, who hail from Mexico, have just released a brand new video for their song 'The Depth's Beast'. The video is a good mix of performance and story, with the band playing in a familiar back lit environment and rocking out in the dark. The story elements are full of pseudo religious imagery and tells a tale of a troubled individual. Some do not appreciate the hand held style the video is shot in but personally I think it helps create atmosphere and a sense of immediacy. Not sure about the dog related incident around the minute mark but hey, I'm sure PETA would have been called if anything untoward was actually happening! The song itself is heavy, uncompromising and comes complete with some very cool samples and a ball-busting breakdown at the end which will appeal to fans of Fit For An Autopsy, Thy Art Is Murder, etc.
The band have just gained a new member in David Briseño, formerly of fellow Mexican deathdjent (I am making these up as I go along now) act Arcadia Libre, who you should also check out if you dig All Misery. New blood, a new video and a recent support slot for Obey The Brave are all signs that these guys could very well explode out of their native country soon. Hit up their Facebook once you check the video out and give them a like and some support.
-MM