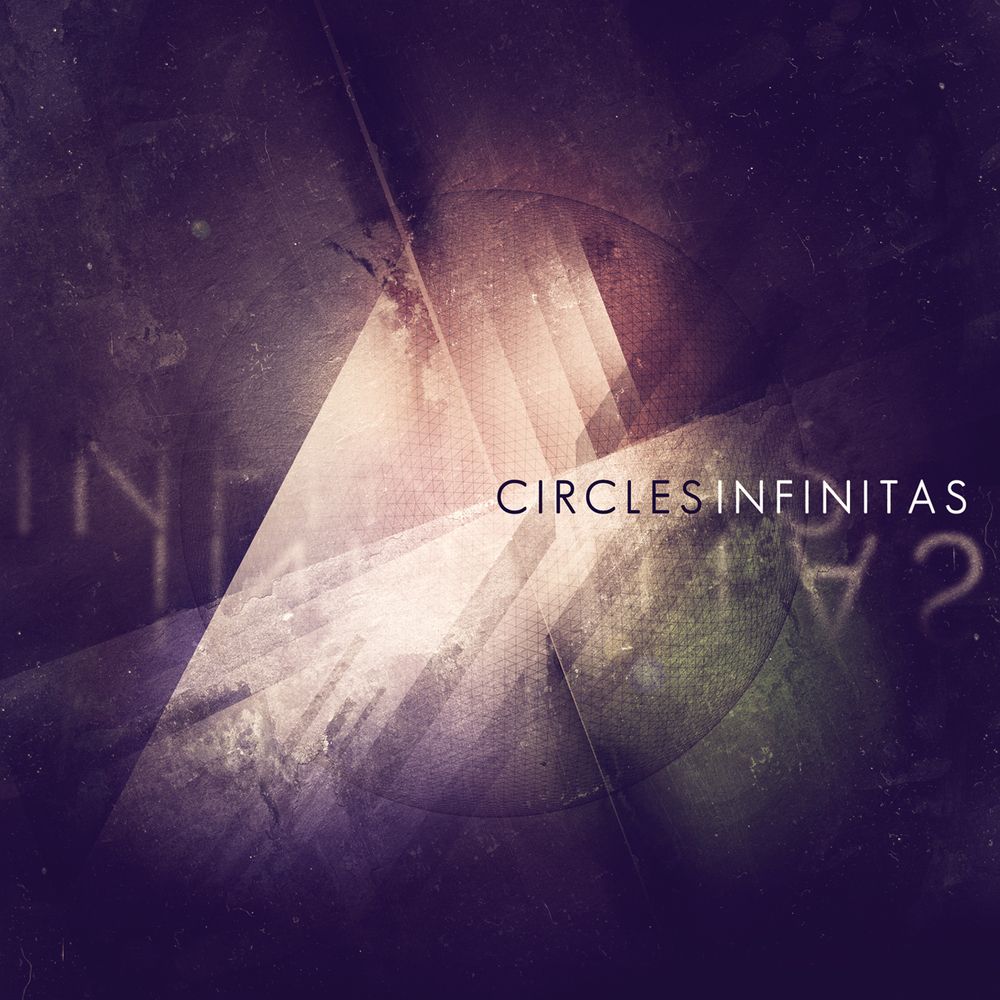 Circles
Infinitas
01. Erased
02. On My Way
03. As It Is Above
04. So It Is Below
05. Another Me
06. Ground Shift
07. Responses
08. Visions
09. Radiant
10. Wheels In Motion
11. The Signal
12. Verum Infiniti
[10/14/13]
[Basick Records]
While it may be better known for the release of some seminal 'djent' albums by the likes of TesseracT, Uneven Structure and Vildhjarta, another highlight in 2011 was the unexpected emergence of Circles, a band of Melbournians who, with their EP The Compass, not only won the plaudits of critics across the globe, but introduced to the style a refreshing degree of unpretentious accessibility.  Fast forward two years, and the band have now returned with Infinitas, an album of powerful 'djent' anthems which thankfully retains the infectious accessibility of The Compass, but is also heavier and more aggressive than its predecessor.  At the same time, Infinitas demonstrates an increasing sophistication in Circles' song writing process, and again proves the band to be one of significant promise.
Despite the obvious presence of the increasingly familiar 'djent' characteristics within its sound, perhaps one of the main reasons why The Compass attracted such broad appeal, was that at its core, it was a collection of melodic alternative metal songs, albeit with more technicality than what might usually be expected from a record of its type.  However, while there is little doubt that Circles remain a band heavily influenced by their alternative metal roots, and are perhaps the best example of just how influential Sevendust have been on the development of 'djent,' with the increased pace and complexity of its underlying grooves, spattering of Milton Cleans, and heavy reliance on the more highly treblised guitar sound currently en vogue across the genre, Infinitas is quite clearly a 'djent' album, and a clear illustration of the band's deepening relationship with the elements of what is one of the more polarising styles of modern metal.
For a band like Circles which, while only releasing their debut album, seemed to already have a fairly well-established musical point of view, such an extensive genrefication could potentially have jeopardised the uniqueness of their musical perspective, and there are definitely moments on Infinitas that suffer on this account, just as the album overall feels less varied than did the EP.  Furthermore, whereas some of the more successful and memorable moments of The Compass were those where the band sat patiently on a slow and rhythmically enticing groove, or where its sparse instrumentation added poignancy to the soulfully melodic vocals of Perry Kakridas, Infinitas barely gives pause for breath as it rushes from groove to riff, and at times its verse melodies feel a bit laboured; their emotional impact overwhelmed by the detail of the instrumentation.
Certainly, one of the more impressive aspects of Infinitas is that it is entirely self-produced, with guitarist and songwriter Ted Furuhashi, fresh from his contribution to the production on Twelve Foot Ninja's Silent Machine, again demonstrating his deft hand at extracting an expansive power from his charges, without resorting to heavy handed compression, and in spite of his new-found preference for the treblised guitar sound noted above.  However, in what is probably an indication of Furuhashi's hunger for perfection, there are passages when the kick drum of Dave Hunter and bass of Drew Patten are almost too rhythmically articulated which, in those moments, causes the music to sound somewhat mechanical, and to lose that sense of immediacy and authenticity which is no doubt a hallmark of the Circles experience.
Despite its shortcomings, though, it must be remembered that Infinitas is only the band's debut album, and is a pretty accomplished one at that.  Technically, the performances from Hunter, Furuhashi and second guitarist Matt Clarke are outstanding, and whereas 'djent' bands such as Monuments have turned the guitar into little more than a further percussive instrument, albeit to some good effect, Circles continue to engage their listeners harmonically; their signature octavised chord progressions again well on display and utilised to stirring effect throughout the album.
Opener 'Erased' is a particular highlight, what with its huge production, massive grooves and tempo shifts, and blistering electronica backed riffs all laying the rock solid foundation from which Kakridas' vocal melodies and harmonies soar perfectly.  With its dark atmospherics and silky rhythms, 'Another Me' feels like a more accessible version of a composition by Uneven Structure, and with its whimsical verse, catchy chorus and controlled aggression, it's not hard to imagine first single 'Responses' as being the world's first mainstream 'djent' hit.
Given their obvious ambition and perfectionism, as well as their growing confidence in the merits of their product, Circles seem well placed to capitalise on their unique blend of irresistibly poppy melodies, emotional power and technical prowess, and in that respect, Infinitas is a solid step forward.  However, for this vision to be realised, Circles must avoid the genre trap, re-establish their niche, and allow their authentic perspective on heavy music to shine through.
Circles' Infinitas gets…

4/5
-GS