As the concept of album packaging and presentation has evolved over the years, we've seen examples of elaborate releases and special editions that have wowed fans with their intricacy and attention to detail. Tool's most recent Fear Inoculum springs immediately to mind, with an HD mini-screen that plays exclusive video footage accompanied by two-watt speakers, as well as a charging cable and digital download card, all coming as part of a limited edition CD version of the album. Now, moving beyond the fact that they chose to apply this lofty idea to a CD, it's also important to note that the content contained outside of this album was far more compelling than the content within. If only they had spent 14 years putting as much thought into the songs as they did the special edition CD package…
One thing that binds together most of these high-concept releases is wide popularity and considerable financial backing. For understandable reasons, this isn't a practice one would expect from lesser-known independent artists. Usually one would attach ideas of threadbare presentation and cost-cutting measures to indie bands, which is where cardboard slip cases or digital-only releases come into play. All this makes the conceptual efforts and achievements of Bozeman, Montana post-rock band RANGES even more compelling. They have always shown a flair for bigger ideas, even back when they were starting out in the early-to-mid 2010's. My introduction to the band was with their 24-minute single release "Night & Day," which was intended to translate sonically the progression from dawn through until the quiet final minutes of nightfall, with each minute of the song representing an hour of the day. They then performed and recorded it live. I was immediately taken in by this virtually unknown band that was clearly dedicated to crafting an immersive experience around their music.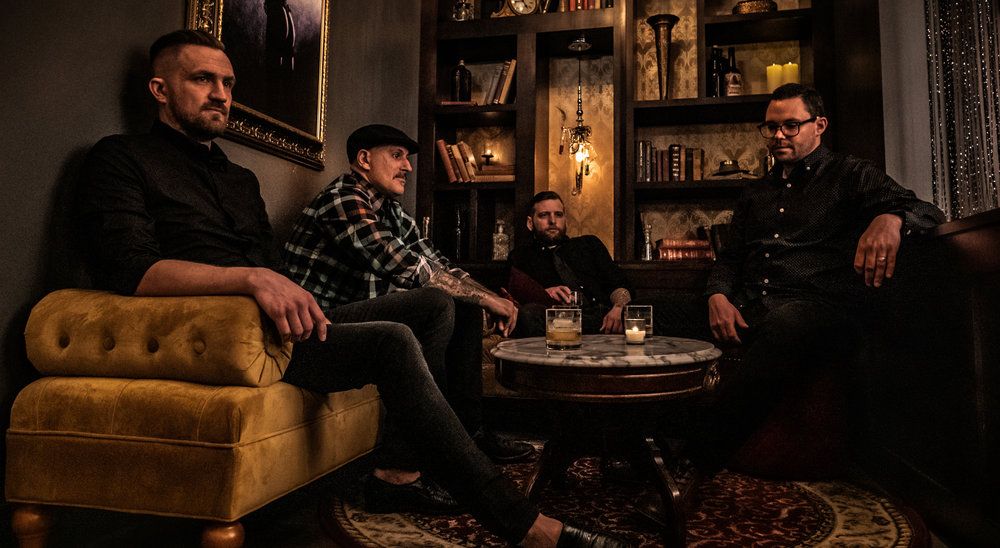 Other examples of their flair for the conceptually dramatic would be "Ranges In Motion," a performance of their 2017 album The Ascensionist in fully-choreographed collaboration with the Raison D'être dance company. Around the time of The Ascensionist's release, the band also began a tape series that they mailed unannounced to fans along with a variety of cryptic items, including a fold-out map that could be decoded to reveal a track listing for their next release. Altogether they did four tapes for The Ascensionist and three for Babel (with one more still to come), some of which included ciphered sneak peeks of the album to come. For instance, one tape prior to Babel included all the synth tracks and atmospheric elements for the album, with the guitars, bass and drums removed, so technically fans were able to hear the album before it came out, albeit in a drastically altered form. Each tape they mailed out came with a handcrafted "aeterno coin" and a map that, when decoded, led to a secret webstore where fans could use the coins to purchase rare items like test pressings. The aeterno coins and the tape series eventually became available for purchase at the A Thousand Arms webstore (A Thousand Arms is the label/company established by RANGES guitarist CJ Blessum and filmographer/photographer/graphic designer Wilson Raska), but initially debuted exclusively to fans.
The A Thousand Arms store itself is an impressive testament to the band's value of craftsmanship and community. They have become a distribution hub for labels like dunk!records, Pelagic, Elusive Sound, Golden Antenna, Aloud!, Voice of the Unheard, Wolves and Vibrancy, Post. Recordings, Shunu Records, Kapitan Platte, Antigony, and Northern Range, effectively bringing together a global who's-who of post-rock-focused labels and facilitating their distribution to an American audience. The label has also taken on an impressive roster of bands including Tides of Man, pg.lost, Old Solar, Appalaches, Pray For Sound, PILLARS, Of The Vine, Kokomo, and more. They have also partnered with dunk!festival (and the one-off dunk!usa event back in 2017), Post. Festival, Error! Design, and even our own blog. To blend disclosure with shameless plug, my PR company Young Epoch is also hosted through the A1KA store. Much like the RANGES side of things, A Thousand Arms has in short order blossomed from a tiny independent venture into one of the shining modern examples of concept and execution.
The concept for RANGES' 2019 album Babel began to take form as early as 2017. Readers can get a great overview of how exhaustive and truly impressive this release has been by checking out the Babel: Confusion of Tongues webstore. I'll cover the basics below, first getting into why there seems to be one release with two separate names. It's sometimes hard for the band to keep everything straight, so no shame if you have to read this over a couple of times.
Babel was recorded at Brainville Studios in El Paso, Texas, then mixed by Chris Common (These Arms Are Snakes) at his personal studio, with twelve songs recorded in total. Those songs were then mastered by Ed Brooks (Death Cab For Cutie, Caspian, Pelican), by which point a track order had already been established. When Babel was released as a 2xLP in September of 2019, however, it had only 9 songs, and was presented to fans as if it were a complete product. The track listing was organized as such:
Cadence
Decadence
Babylon the Great, Pt. 3
Idolator
Avarice
Demagogue
Sovereign
Tower
Revelation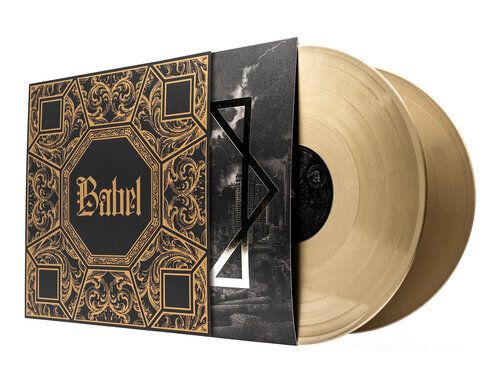 And so it was for a year, or as least so it seemed. Those fans who ordered the Deluxe Edition of the record received a special wooden slipcase that seemed to be meant to house more than just the 2xLP release. Over the next year those fans also received surprise mailings of "singles," one every three months, totaling three more records that combined with Babel to fill out the wooden slipcase. Still, no explanation from the band. The third "single," "Monarch," was released under the radar on their Bandcamp page at the end of June, but with no context attached. The reason for all this is because Babel was just the beginning of what RANGES viewed as an experiment of sorts to find out if they could stretch a release further than the usual brief time frame. Now that the three "singles" have been quietly distributed, the end of this month will mark the release of the full version of the album, with the originally intended title Babel: Confusion of Tongues. The three songs held back are not B-sides, but rather integral parts of the whole. The track listing will now look like this:
Cadence
Decadence
Babylon the Great, Pt. 3
Vainglory
Idolator
Avarice
Monarch
Demagogue
Sovereign
Pharmakeia
Tower
Revelation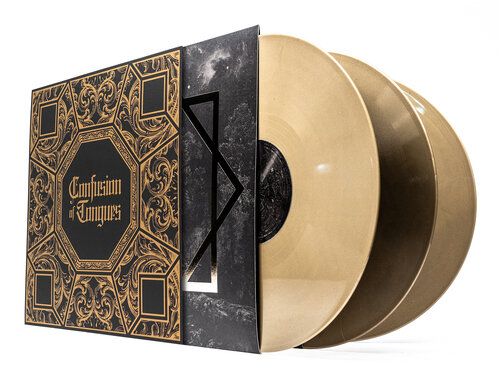 This new order also brings together one previously unexplained aspect of the original Babel vinyl release, which featured a gatefold visual scheme following the color wheel. When Babel: Confusion of Tongues is released later this month, it will be a 5xLP, with each of the three additional songs housed on their own record. The color of each record will correspond with the color wheel, instructing listeners where to place each record, and thus cementing the true track order.
So… I wasn't kidding when I said that this demonstrated an exhaustive conceptual layout and attention to detail. I've been in consistent communication with the band for several years now, and have been privy to the Confusion of Tongues idea and tracks for over a year, and even I've only just fully wrapped my head around everything that went into it. This truly is an unprecedented release, not only because of its approach to layout and scheduling, but because it involves a small independent artist unveiling a special edition so staggeringly impressive it is unlikely to be topped by any band this year, regardless of how famous or well-funded they are.
RANGES have some more things in store over the next couple of weeks leading up to the Babel: Confusion of Tongues release, and they're kicking it off with us today with the public premiere of one of the three "new" songs, "Pharmakeia." We here at Heavy Blog are dedicated to honoring the independent artists that shine even as they exist apart from the mainstream spotlight, and RANGES have built themselves into the premium example of that notion, as well as the tireless work ethic and ingenuity attached to it.
Babel: Confusion of Tongues releases on September 30th, and can be pre-ordered now at dunk!records and the A Thousand Arms webstore.