I've been fortunate enough to see Japan's BABYMETAL on every world tour since their first in 2015. I wasn't too thrilled back then, feeling that the performance was too scripted, too rigid, with an attending audience that was just a smidge, hm, enthusiastic in their enjoyment. Yet, over the years, I kept attending their shows hoping for something more. I couldn't articulate then, and perhaps not now, but I knew that this heavy metal idol group had something more to give than just a stellar first album and what I would consider a timid first world tour.
Either I had softened, the group coalesced more fervently, or something in between, I found 2016's world tour much more exciting, the group really starting to come into their own. Even further, 2017's headlining performance at Los Angeles' Hollywood Palladium (with HELLYEAH as an opener) was something I described as "an absolute treat." BABYMETAL had grown into something special, now held in high regard by heavy metal greats like Metallica, Judas Priest, Rob Zombie, and other rock forebears.
All this to bring us to BABYMETAL'S third world tour in support of their newest album, Metal Galaxy. By now, I knew what I was in for, having seen BABYMETAL just a couple of years prior supporting Metal Resistance and thinking that was the best they had to offer. Or so I thought. Perhaps it was the layout of the Aragon Ballroom in comparison to House of Blues Chicago or my distant viewing at The Hollywood Palladium, or the relevant excitement in getting to photograph BABYMETAL up close and personal instead of from an audience or from a soundboard, but something about this show felt different than the ones I had attended previously.
Avatar is a perfect opener for the group, bringing their wild nightmare circus theme alongside their twisted fusion of progressive, melodic death, and groove metal. A crowd-pleaser as a headliner, but a most delectable appetizer in both musical and thematic tone. Just lighthearted enough to accompany the intrinsic poppiness of BABYMETAL's strange juxtaposition of genres.
With dozens upon dozens of shows under their belt by this point, BABYMETAL have evolved from an inexperienced group of young girls churning out choreography to full-fledged performers with group leader Sumetal at the forefront. With Yui "Yuimetal" Mizuno's exit from the group in 2018, it was up to BABYMETAL Avenger Momoko "Momometal" Okazaki to fill her spot, and she did so with all the force worth of being called an Avenger.
Gone were the days of rigidity, with BABYMETAL finally feeling the energy of a performance and adjusting accordingly. Even with the heavily rehearsed choreography, there was something so natural feeling about this performance that small mistakes in dances ended up becoming part of the charm. All of this performance felt very human, which is something I believe that BABYMETAL was missing early on. The girls had really come into their own, participating in some light crowd work between songs, smiling top their hearts' content, and having an incredible time up on the Aragon's stage. It was honestly fulfilling to see how much they had grown in just a few short years.
This was BABYMETAL at their best, and I can't wait to see how much they grow in the years to come.
Avatar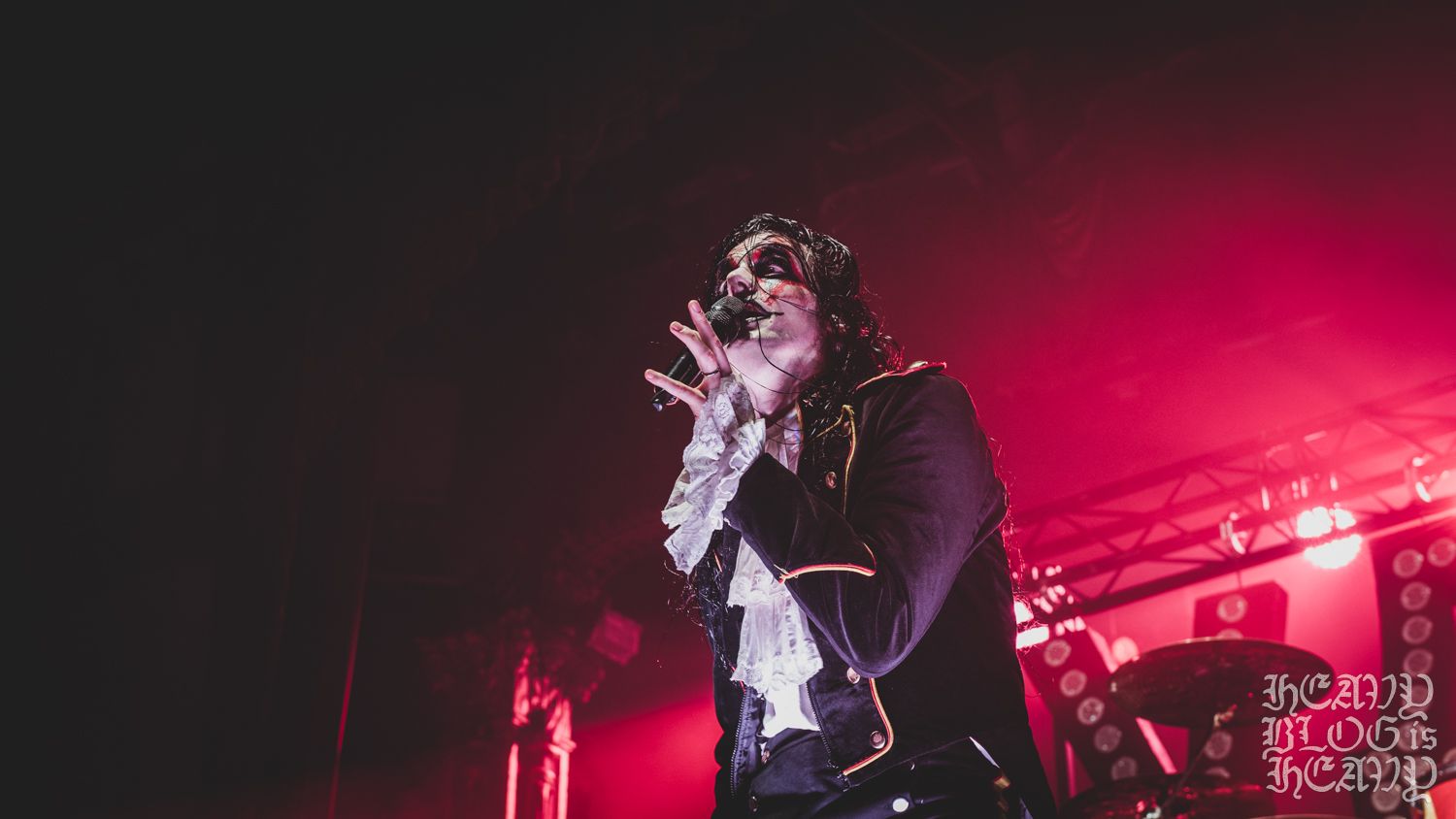 BABYMETAL