Since their inception, BABYMETAL has always been a gimmick driven by an insane marketing campaign. The fusion of a power/death metal act and a Japanese pop idol group was something to be dismissed on paper, but two albums deep and hundreds of sold out worldwide performances later, BABYMETAL is less of a money-making concoction and more a force of nature to be reckoned with by lesser beings.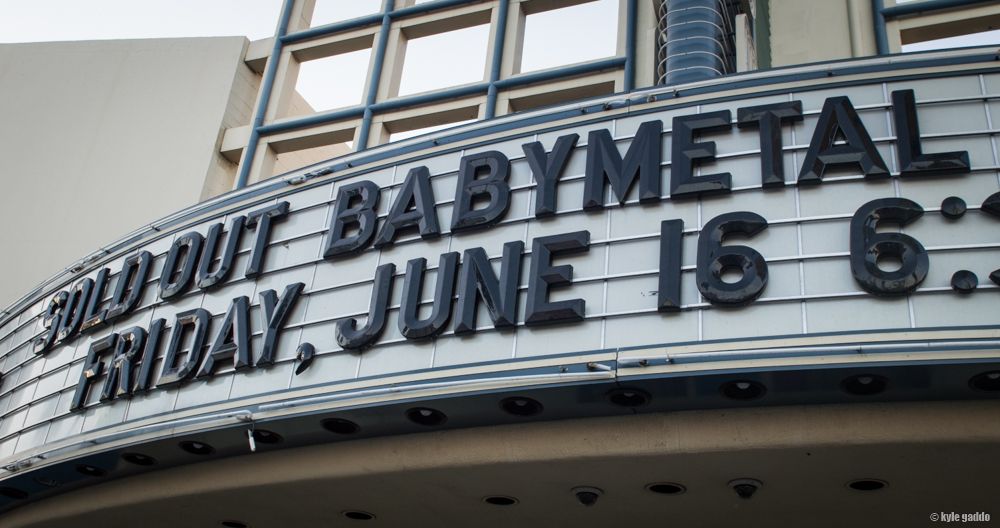 It's a coincidence that I happened to be in the area at the same time as BABYMETAL, having made my yearly work trip out to Los Angeles for the Electronics and Entertainment Expo, more colloquially known as E3. I figured I would take a chance and see the group at the Hollywood Palladium, having only previously seen Iced Earth nearly ten years ago in this very same city at The Wiltern.
These attendances are accidentally turning into a series. Many of you remember my "controversial" attendance to a BABYMETAL performance in 2015, which garnered a lot of negative attention for both my comments on both the band and the attendees, but it seems that all parties involved have grown a significant amount. I've found less of haught attitude in my life, BABYMETAL fans have weeded themselves to the point that only those particularly enthusiastic about the group are showing up, and BABYMETAL themselves have evolved into a distinct, cohesive unit where their performances are tighter and more organic than the trepidatious beginnings. We all saw my stance change significantly as of last year's performance at Chicago's House of Blues.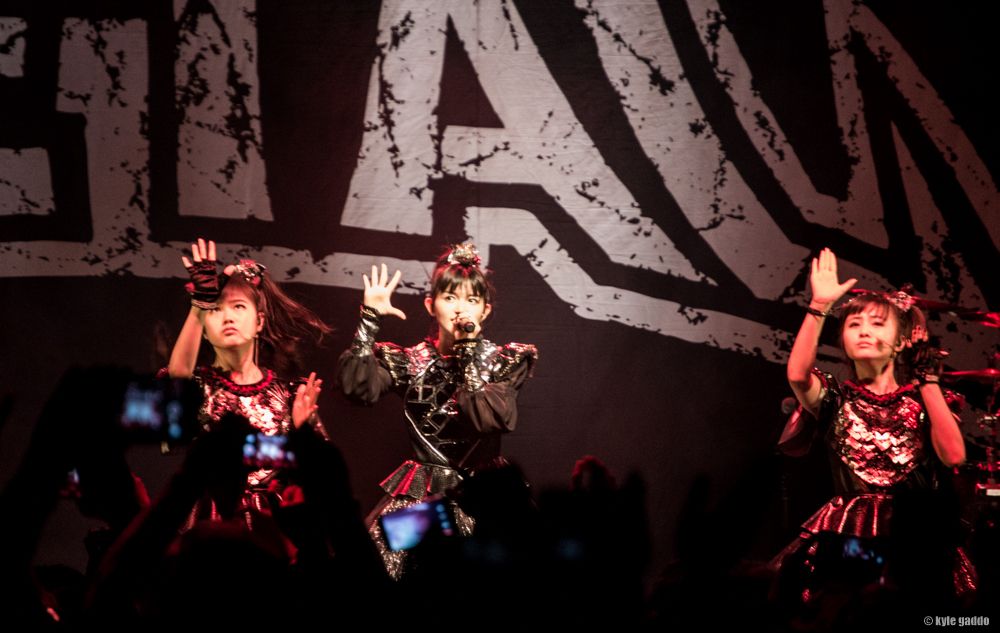 Seeing BABYMETAL now is an absolute treat. Sumetal's now full-fledged voice soars above the intricate, thick riffing, while the choreography of her, Moametal, and Yuimetal flows as gentle as water. There's been a lot of fine tuning and understanding since the band started performing just a handful of years ago, now keenly aware of an interplay between performers and onlookers. I always made special note about how the members of the Kami Band could work a crowd, but it's not just them anymore. Watching the growth and evolution of the three young girls, especially Sumetal, makes me grateful to be a fan of the project, now more than ever. Even last year's performances felt a little stiff in spots, a little too rehearsed, but here in Hollywood, it all felt supremely natural.
The biggest downside of seeing them perform at the Hollywood Palladium was the lack of access to a proper photo pit, having to shoot from a similar distance to a soundboard, only for my images to be muddled down by hundreds upon hundreds of hands and phones between me and the band. BABYMETAL (at least their marketing team), of course, favor a professional crew of photographers and videographers to cover their live performances. It's an understandable nuisance for a media individual like myself, but a nuisance nonetheless. As a media professional, the worst thing about BABYMETAL is how guarded they are about their image, which creates a weird separation between their obvious growth as a rock group and their existence as an offshoot of Japan's idol culture. Unlike known media haters like Tool's Maynard James Keenan, the girls of BABYMETAL have always given the air of friendliness, both in their sugary sweet music and their more personable interactions with rock icons and fans alike. It's more than just an act, it seems, as they're genuinely excited to be out there in the world, being simultaneously respectable young people and respected by their peers.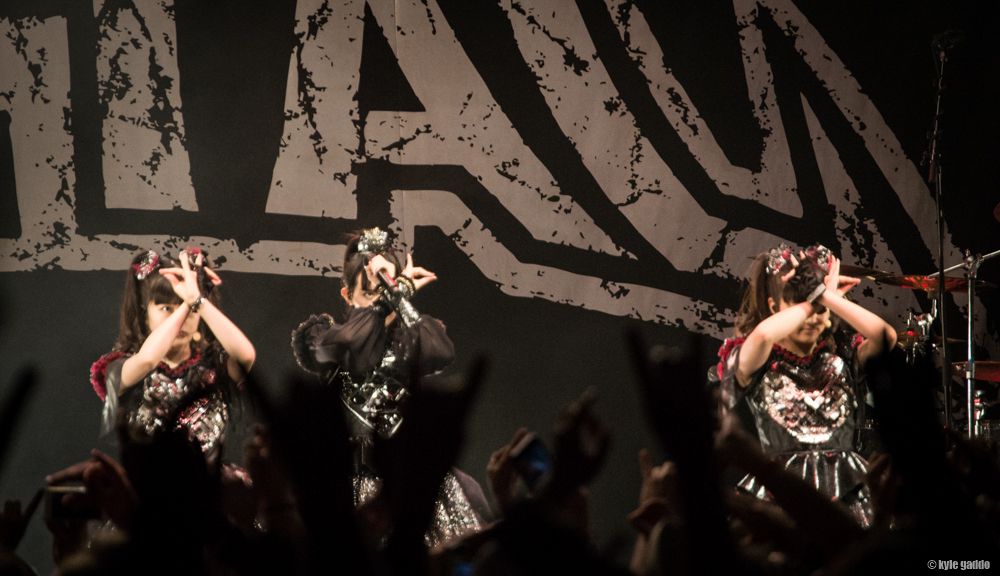 As a performance-based act, the only other band I can really compare them to is Sweden's Ghost (being one of the most stunning live bands I've ever covered). Though their air of mystique is deteriorated thanks to a legal kerfuffle, Ghost still manage to be accessible while still retaining an air of aloofness, of mystery. Just enough to keep fans intrigued by the mysticism. BABYMETAL don't really have the luxury of the mystique, but are still worldbuilding to a point that there is a fictitious story to be told about the group, creating a fun, engaging motif for audiences to latch on to. It might be time for those involved with the project's workings to start letting audiences in through other routes other than just ticket and merchandise sales. But whatever they're doing now seems to be working and working well, so I can't particularly blame them for wanting to keep things as they are.