written by Evan Lurie
Today we have a guest author with us, Evan Lurie from the post-genres-dedicated blog Arctic Drones. Evan has long been one of the authorities on ambient, electronic and synth-driven music at Arctic Drones, in tandem with his deep appreciation of post-rock, math-rock and all sorts of adjacent subgenres. We're happy to welcome Evan to Heavy Blog today as he helps us premiere a brand new track and video from Living Phantoms.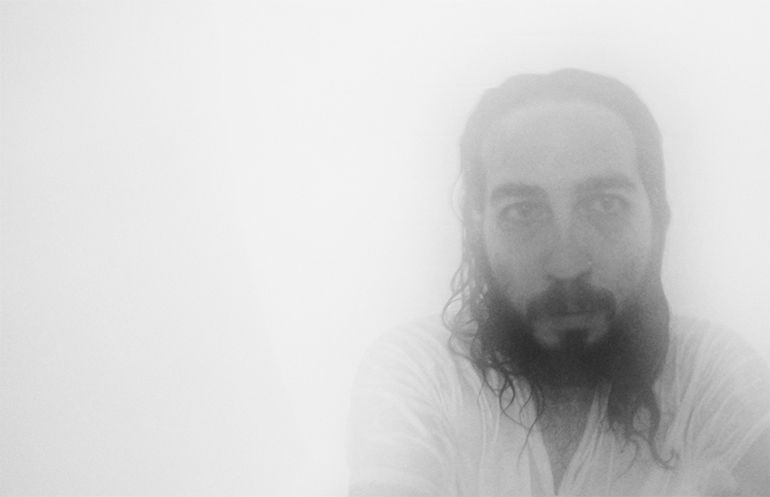 While many do not yet know the work of Living Phantoms, they might be familiar with the musician behind it, Will Benoit. He has provided guitar and vocals to the bands Constants and SOM, and also has an extensive history in production, most notably for bands like Caspian and Junius. Now as a solo artist, Benoit has a few releases along with an eclectic batch of remixes and reworkings of songs, showcasing a heavier synth undertone with everything he touches. Years of growth and increased musical output have brought Benoit to his next big idea: A reworking of SOM's full-length album The Fall, but with all the stylistic qualities that Living Phantoms have developed.
When the airy synth melody opens up the track "In Disguise", it is immediately unrecognizable from the post-metal counterpart from which it was birthed. The main similarity both share are Benoit's soothing vocals which are found atop a dream-pop instrumental instead of a backing band this time around, channeling the work of John Carpenter or S U R V I V E. Perhaps the biggest feat of "In Disguise" is how easily it fits into the world of Living Phantoms, and I believe many will come to love it as much or more than the original SOM composition. It finds a way to build upon its predecessor without rehashing the same ideas the original track had, which should leave many excited to hear what other surprises can be heard on the full release.

The Fall Redux is due to release April 5th, which includes both the original and instrumental versions of all songs. Pre-order bundles became available on March 14th, with a choice of the new album paired with either The Fall by SOM or the previous Living Phantoms release, Memory Palace. Pre-orders available now on Living Phantoms' Bandcamp page