For those who missed our last installment, We post biweekly updates covering what the staff at Heavy Blog have been spinning. Given the amount of time we spend on the site telling you about music that does not fall neatly into the confines of conventional "metal," it should come as no surprise that many of us on staff have pretty eclectic tastes that range far outside of metal and heavy things. We can't post about all of them at length here, but we can at least let you know what we're actually listening to.
The clear highlight from this week's update is Intronaut, with Aaron's grid being almost exclusively composed of their back catalogue. Many members of our staff are stoked about their most recent release The Direction of Last Things, which we will be reviewing in the near future. Additionally, Nick has fittingly been spinning So Hideous's latest offering Laurestine, which he both reviewed (here) and filmed the live performance of (here). Any blackgaze fan would be foolish to pass up this Heavy Blog endorsed album. Finally, both David and Eden revisited Never Were the Way She Was, the exceptional collaboration between saxophonist Colin Stetson and violinist Sarah Neufeld, which Nick dissected back in April (here). The album is mesmerizing and worth a listen regardless of your typical musical preference.
For those that would like to participate as well (and please do) can drop a 3X3 in the comments, which can be made with tapmusic.net through your last.fm account, or create it manually with topsters.net. Also, consider these posts open threads to talk about pretty much anything music-related. We love hearing all of your thoughts on this stuff and love being able to nerd out along with all of you.
Head past the jump to see which receiving regular rotation on our headphones, stereos and turntables:
Scott Murphy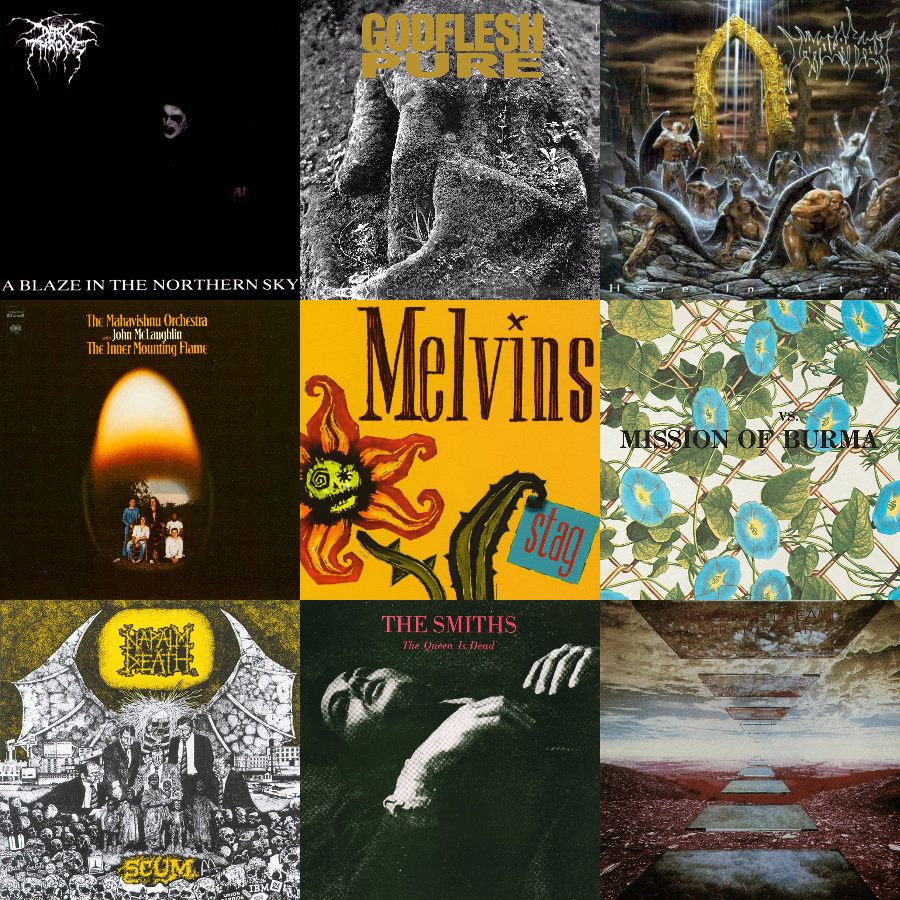 Darkthrone – A Blaze in the Northern Sky
Godflesh – Pure
Immolation – Here in After
The Mahavishnu Orchestra – The Inner Mounting Flame
Melvins – Stag
Mission of Burma – VS
Napalm Death – Scum
The Smiths – The Queen Is Dead
Tangerine Dream – Stratosfear
Ahmed Hasan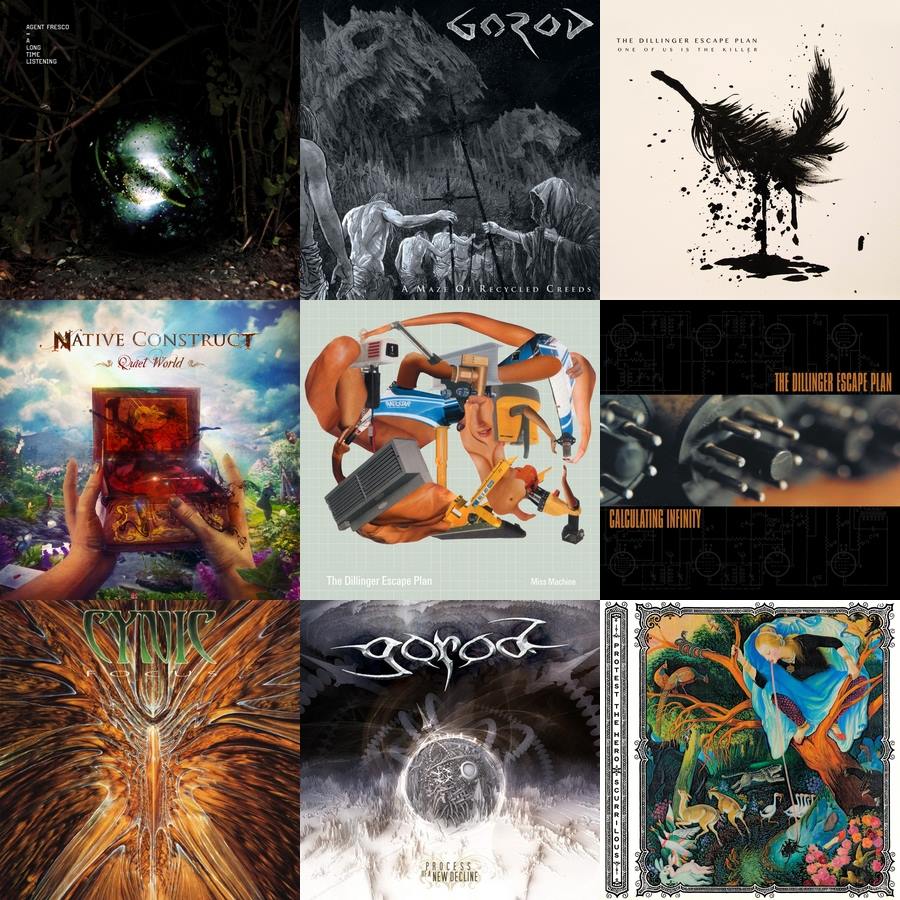 Agent Fresco – A Long Time Listening
Gorod – A Maze of Recycled Creeds
The Dillinger Escape Plan – One of Us Is the Killer
Native Construct – Quiet World
The Dillinger Escape Plan – Miss Machine
The Dillinger Escape Plan – Calculating Infinity
Cynic – Focus
Gorod – Process of a New Decline
Protest the Hero – Scurrilous
Simon Handmaker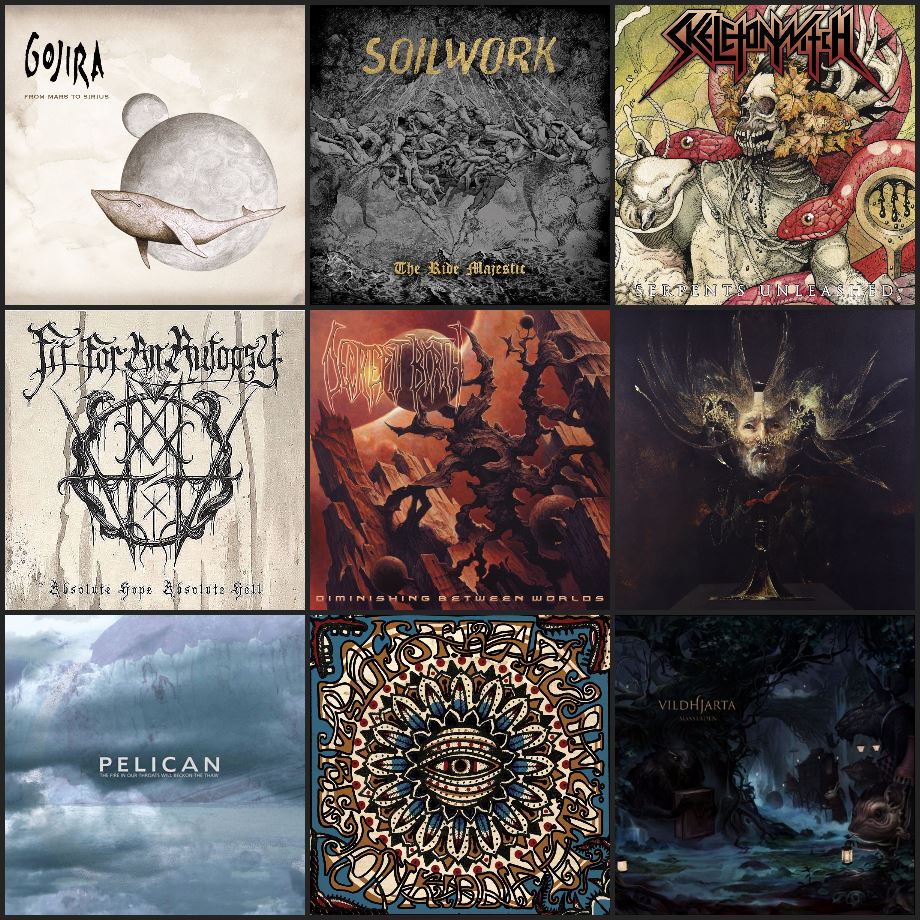 Gojira – From Mars To Sirius
Soilwork – The Ride Majestic
Skeletonwitch – Serpents Unleashed
Fit For An Autopsy – Absolute Hope Absolute Hell
Decrepit Birth – Diminishing Between Worlds
Behemoth – The Satanist
Pelican – The Fire In Our Throats Will Beckon The Thaw
Destrage – Are You Kidding Me? No.
Vildhjarta – Masstaden
David Aleksov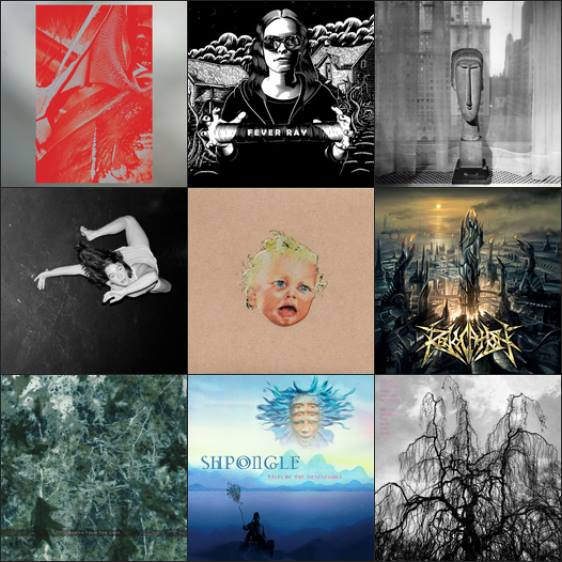 Helm – Olympic Mess
Fever Ray – Fever Ray
Andy Stott – Faith In Strangers
Raime – Quarter Turns Over A Living Line
Swans – To Be Kind
Revocation – Empire Of The Obscene
Voices From The Lake – Voices From The Lake
Shpongle – Tales Of The Inexpressible
Colin Stetson & Sarah Neufeld – Never Were The Way She Was
Kit Brown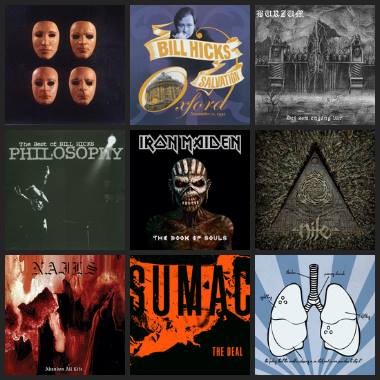 Pink Floyd – Is There Anybody Out There? (The Wall Live 1980-1981)
Bill Hicks – Salvation
Burzum – Det Som Engang Var
Bill Hicks – Philosophy: The Best of Bill Hicks
Iron Maiden – The Book of Souls
Nile – What Should Not Be Unearthed
Nails – Abandon All Life
Sumac – The Deal
Maybeshewill – Sing the Word Hope in Four-Part Harmony
Noyan Tokgozoglu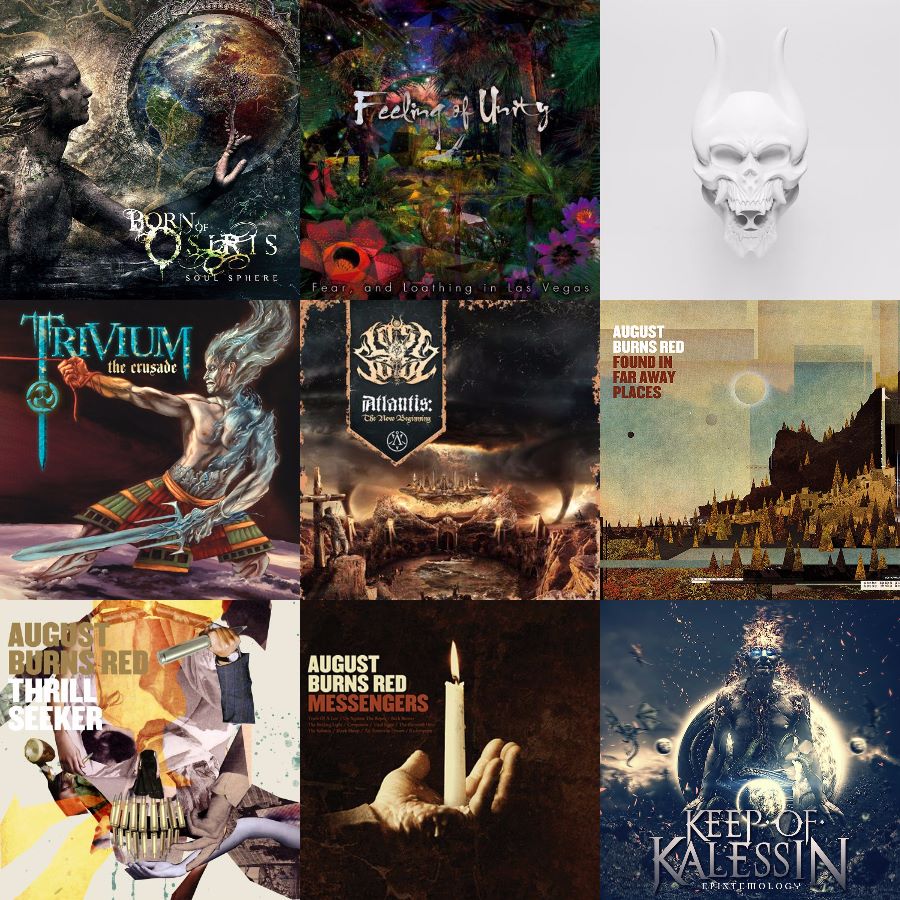 Born of Osiris – Soul Sphere
Fear, and Loathing in Las Vegas – Feeling of Unity
Trivium – Silence in the Snow
Trivium – The Crusade
Lost Soul – Atlantis: The New Beginning
August Burns Red – Found in Far Away Places
August Burns Red – Thrill Seeker
August Burns Red – Messengers
Keep of Kalessin – Epistemology
Eden Kupermintz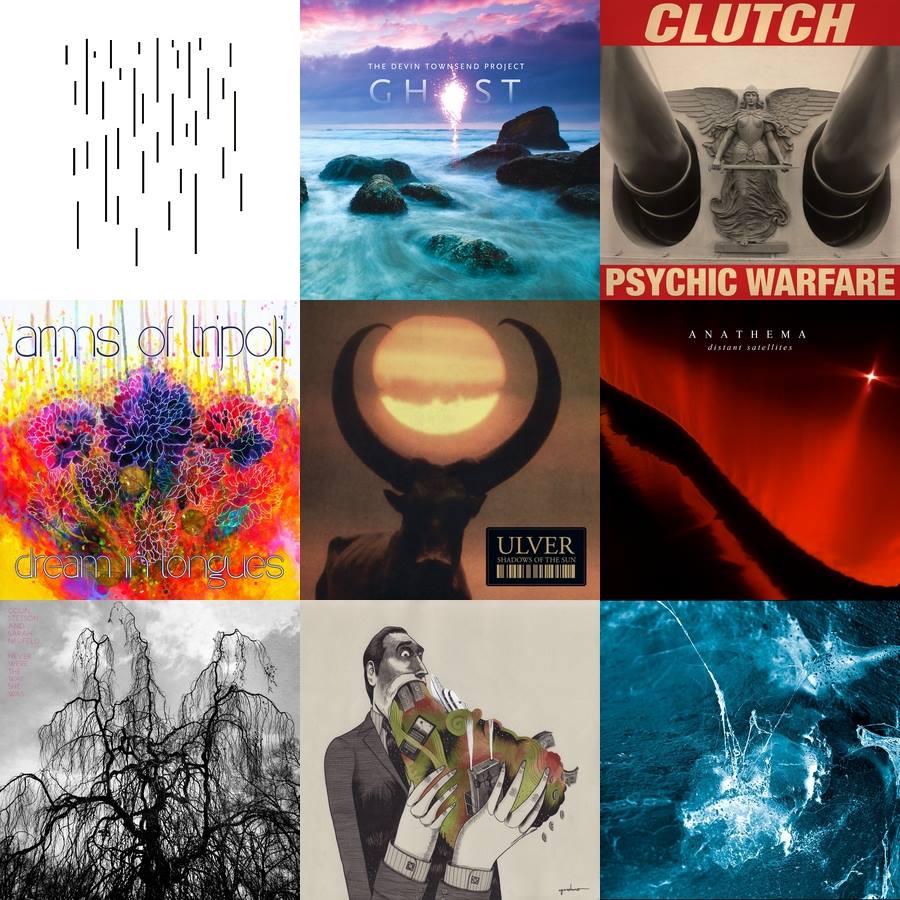 GoGo Penguin – v.20
The Devin Townsend Project – Ghost
Clutch – Psychic Warfare
Arms of Tripoli – Dream in Tongues
Ulver – Shadows of the Sun
Anathema – Distant Satellites
Colin Stetson – Never Were the Way She Was
As Tall As Lions – Can't Take It With You
Arstidir – Hvel
Jake Tiernan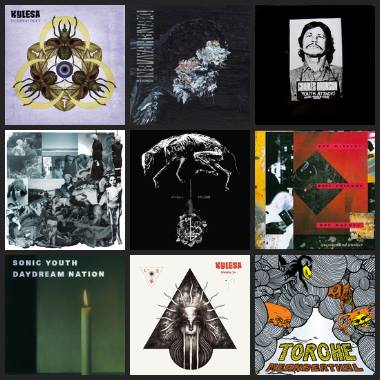 Kylesa- Ultraviolet
Deafheaven- New Bermuda
Charles Bronson- Youth Attack!
Full Of Hell- Rudiments of Mutilation
The Banner- Greying
Pat Metheny, David Holland, and Roy Haynes Jr.- Question and Answer
Sonic Youth- Daydream Nation
Kylesa- Exhausting Fire
Torche- Meandrathal
William France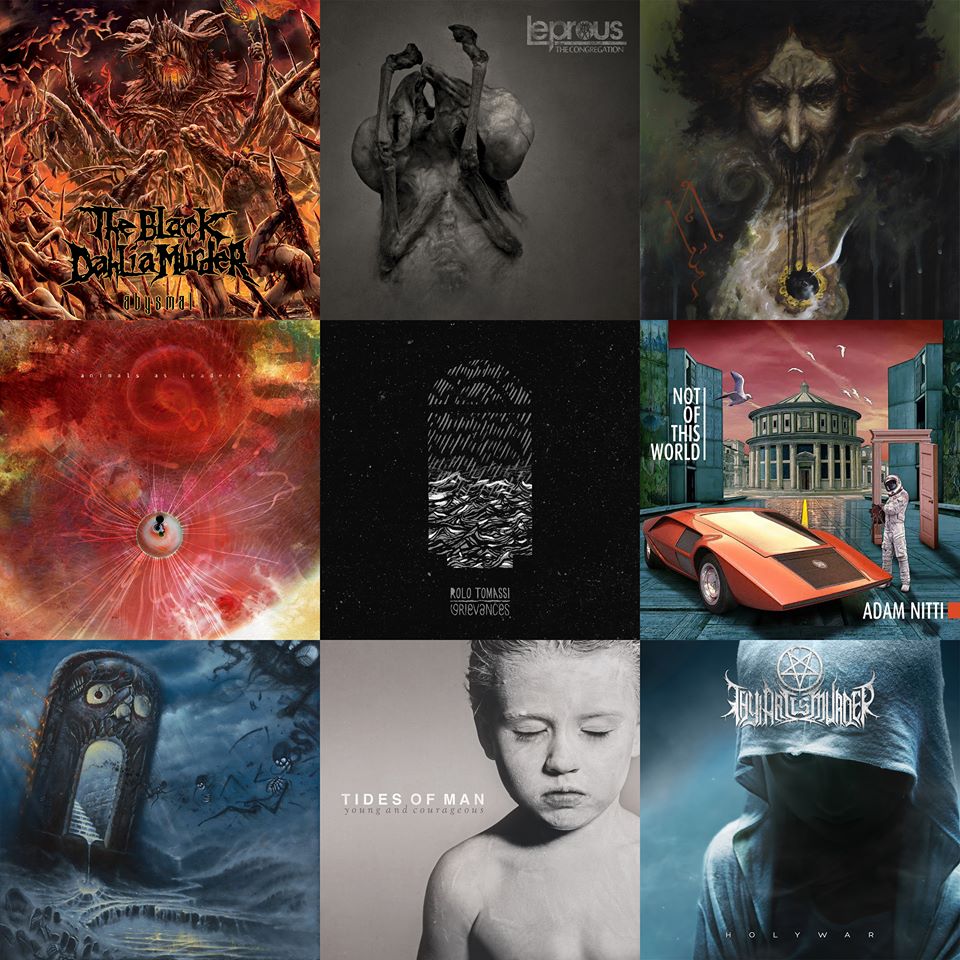 The Black Dahlia Murder – Abysmal
Leprous – The Congregation
Akhlys – The Dreaming I
Animals as Leaders – The Joy of Motion
Rolo Tomassi – Grievances
Adam Nitti – Not of This World
Revocation – Deathless
Tides of Man – Young and Courageous
Thy Art is Murder – Holy War
Mark Valentino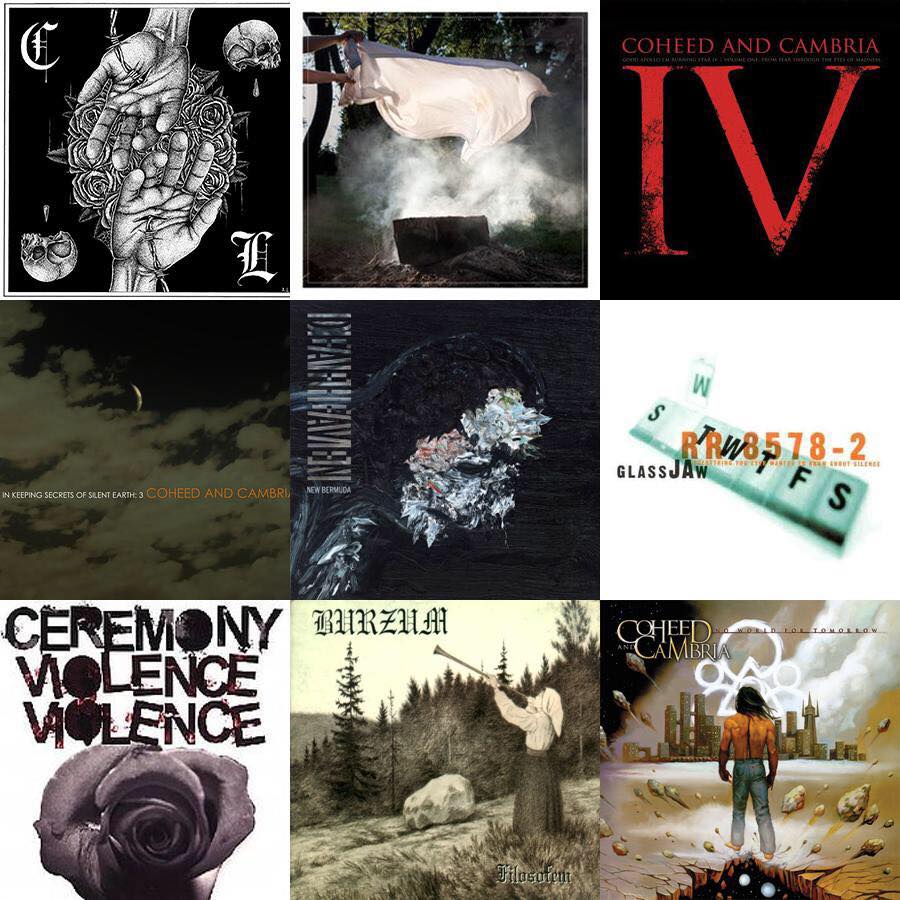 Cult Leader – Lightless Walk
Pianos Become The Teeth – Keep You
Coheed and Cambria – Good Apollo I'm Burning Star IV vol 1 (From Fear Through The Eyes Of Madness)
Coheed and Cambria – In Keepeing Secrets Of Silent Earth: 3
Deafheaven – New Bermuda
Glassjaw – Everything You Ever Wanted To Know About Silence
Ceremony – Violence Violence
Burzum – Filosofem
Coheed and Cambria – Good Apollo I'm Burning Star IV vol 2 (No World For Tomorrow)
Nick Cusworth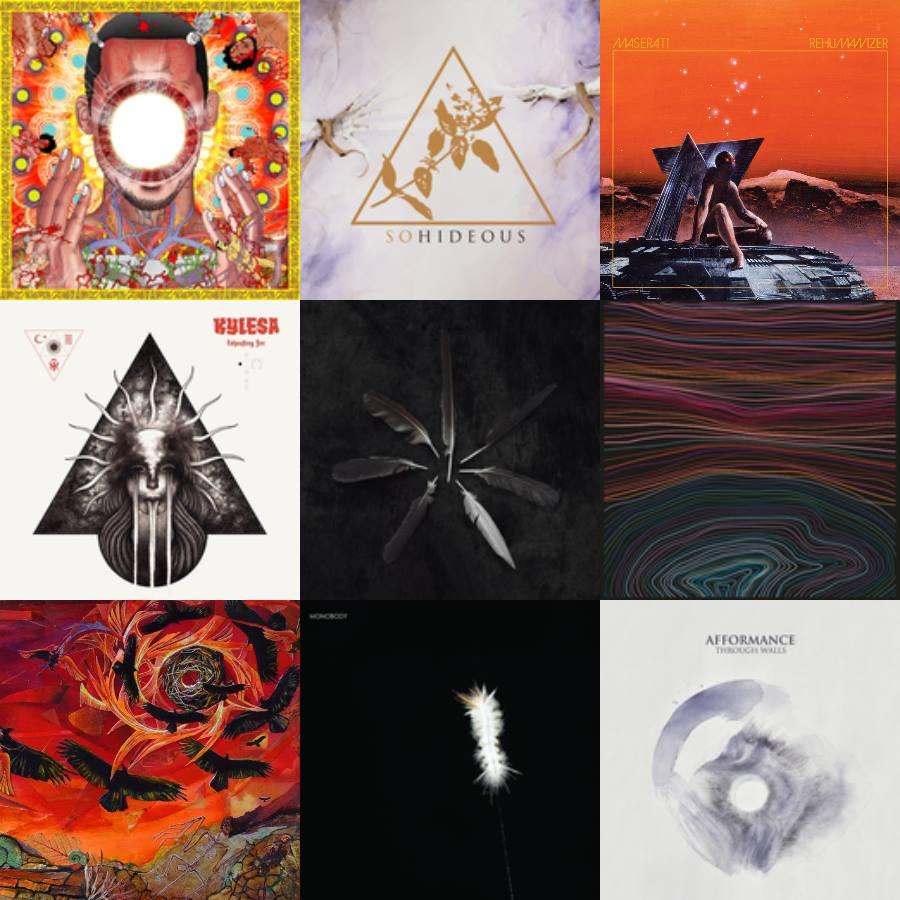 Flying Lotus – You're Dead!
So Hideous – Laurestine
Maserati – Rehumanizer
Kylesa – Exhausting Fire
Caspian – Dust and Disquiet
Dungen – Allas Sak
Intronaut – The Direction Of Last Things
Monobody – Monobody
Afformance – Through Walls
Aaron Lambert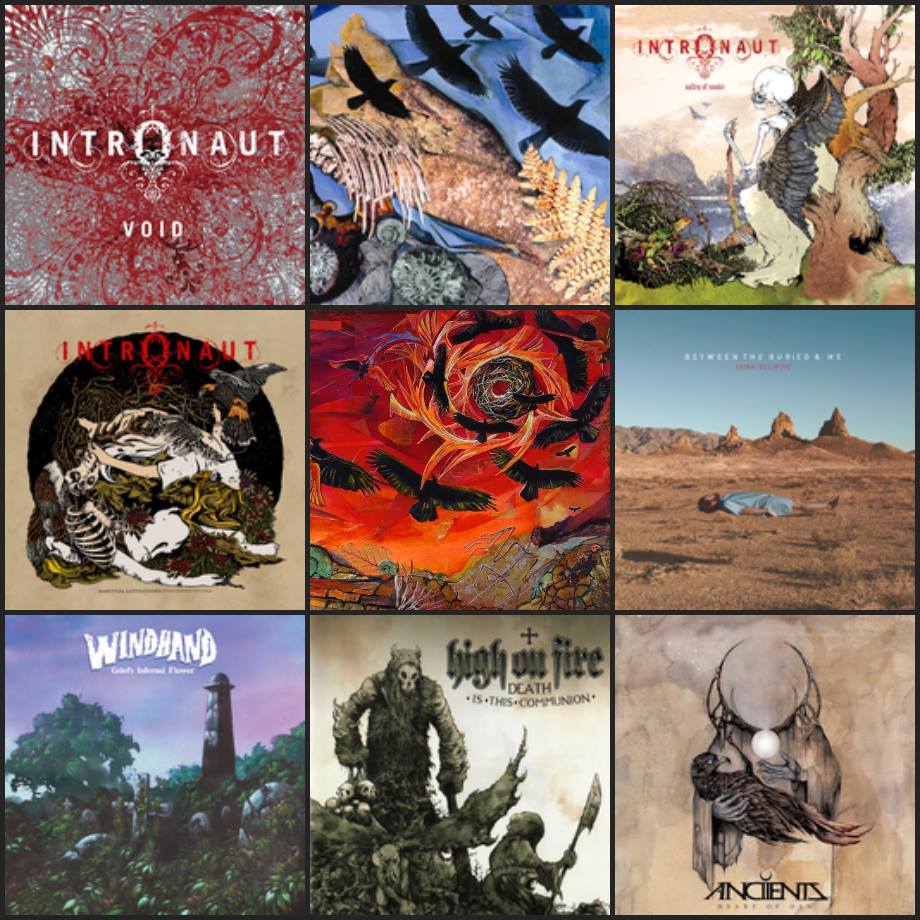 Intronaut – Void
Intronaut – Prehistoricisms
Intronaut – Valley of Smoke
Intronaut – Habitual Levitations
Intronaut – The Direction of Last Things
Between the Buried and Me – Coma Ecliptic
Windhand – Grief's Infernal Flower
High On Fire – Death is this Communion
Anciients – Heart of Oak
Ryan Castrati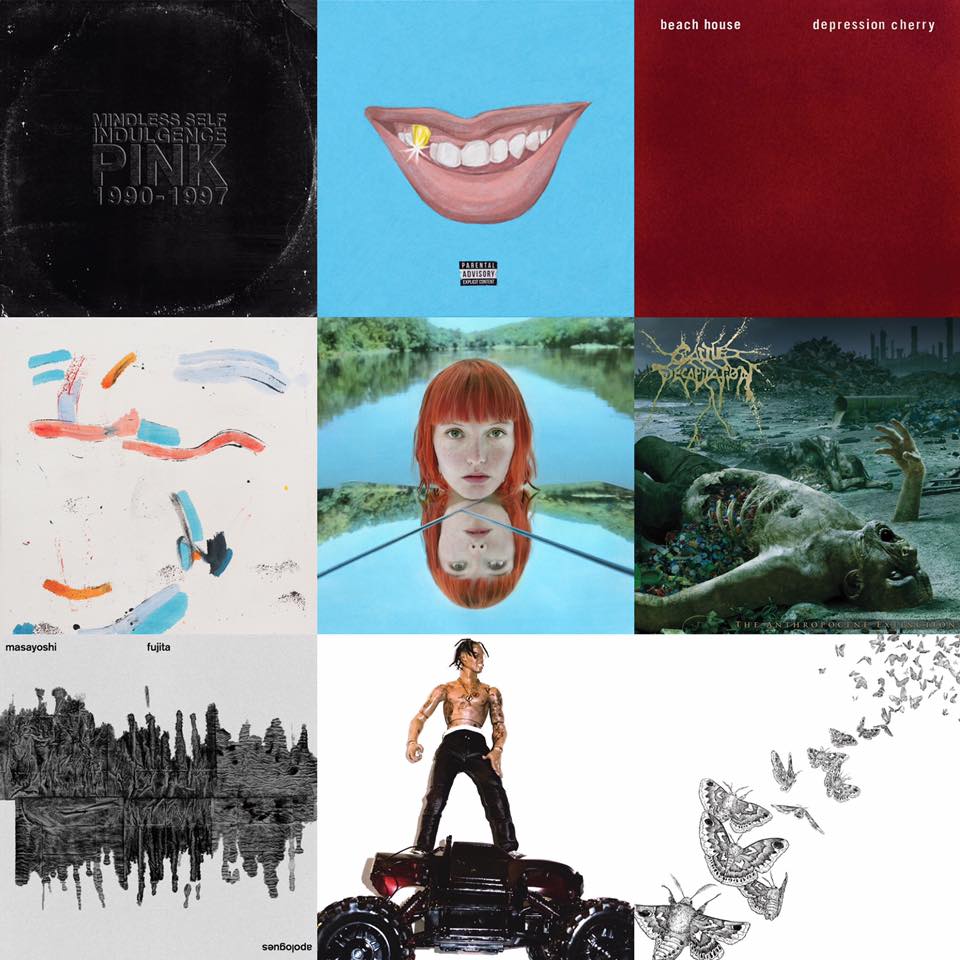 Mindless Self Indulgence – PINK
KYLE – Smyle (Deluxe Edition)
Beach House – Depression Cherry
Jefre Cantu-Ledesma – A Year With 13 Moons
Kacy Hill – Bloo
Cattle Decapitation – The Anthropocene Extinction
Masayoshi Fujita – Apologues
Travi$ Scott – Rodeo (Deluxe Edition)
Des Ark – Everything Dies
-HB