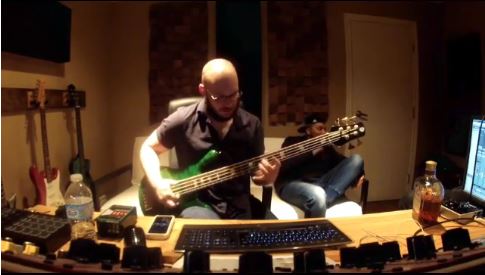 It seems the multi-talented Cam McLellan has become quite the hot commodity in the Greater Toronto Area progressive metalcore scene as of late. In addition to having made a name for himself as a production guru over the better part of the past decade, the Ottawa-born, Toronto-based jack-of-all-(musical)-trades has proven himself to be a highly sought-after musician as well following a full-time stint as stand-in bassist for Protest the Hero throughout the majority of the Volition touring cycle. So sought after, in fact, that fellow Torontonians Intervals have solicited his chops for the recording of their upcoming album, according to a Facebook post from late last week. Head on over the jump for more info and a taste of things to come!
Personally, I'm extremely stoked to hear how this pans out. As someone who is entirely too emotionally invested in Protest, the departure of beloved bassist Arif Mirabdolbaghi was a tough pill to swallow, but McLellan has more than proven himself to be a worthy replacement, and I'm quite excited to see what he'll bring to the table in this new endeavour. If you're looking for testimony to his skill, look no further than this teaser vid below.
Never one to limit himself, it was announced that in addition to layin' down the bass, Cam will double as audio engineer for the upcoming release. While details surrounding the album remain vague at this point, it's evident that Intervals have some neat things in store for their sophomore album, and after hearing this news I can hardly wait to see what they'll come up with. Keep your eyeballs peeled for more details coming soon!
-EW