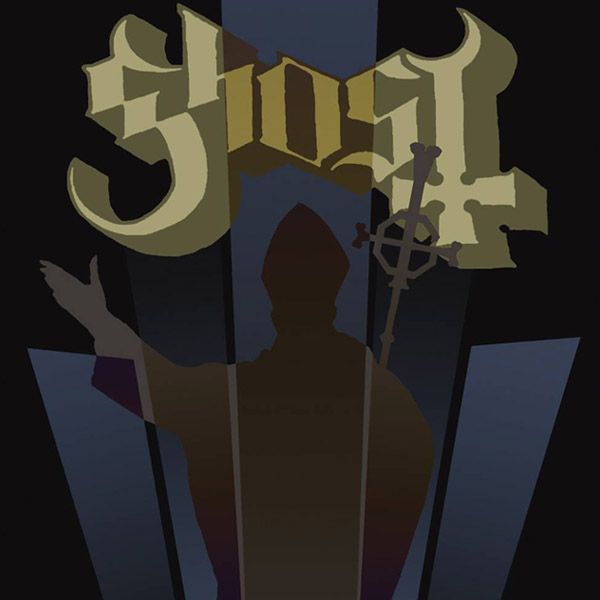 With every passing release, the music and mystique of Swedish occult rock outfit Ghost spirals further down the rabbit hole of weird Satanic pop. For instance, the band have been rife with over-the-top theatrics since day one, culminating in the band crowning a "new" frontman and Pope in Papa Emeritus II for their sophomore album Infestissumam. Now, details are emerging for the group's upcoming third record Meliora, with confirmation that the group will be unveiling Papa Emeritus III this summer.
Hard Drive Radio are reporting that Meliora will be seeing release August 21st, with the first single "Cirice" coming as soon as this month, if not in June. The album was produced by Klas Ahlund, whose most notable works of late include Kesha's "Thinking of You" and Katy Perry's "This Is How We Do." Surely this will raise some red flags among many fans out there, but surely this will only further the tongue-in-cheek outrageousness of Ghost? The band's modus operandi from the get-go has been to infiltrate pop music in the name of Satan, so it seems like a mission accomplished to me.
Further, the band announced an "intimate warm-up show" at DOOM in Linköping, Sweden on June 3rd. The following day, the band are said to be unveiling their new Pope at Sweden Rock Festival. Things are happening fast, and we'll likely get some new disco-friendly sacrificial jams shortly! We'll keep you updated on new album and Pope movements as they happen.
-JR