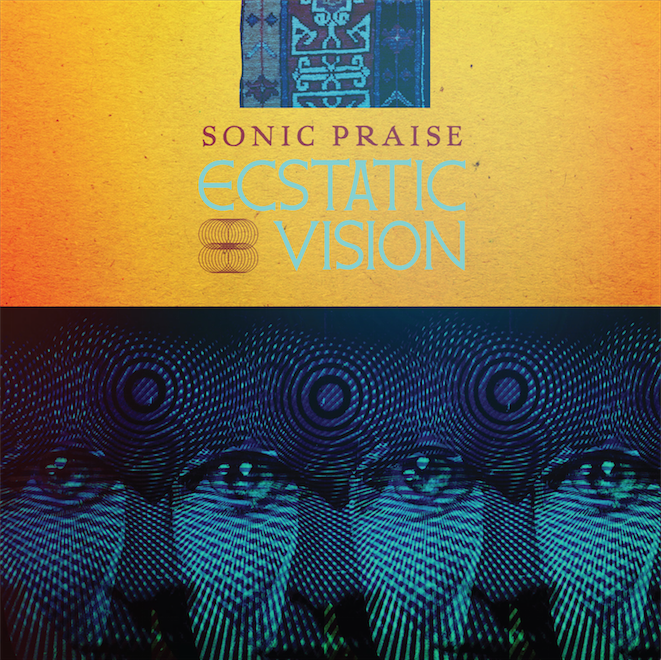 Most of my favorite albums of the year thus far all role squarely within the stoner/doom/psychedelic genre, and once Ecstatic Vision release their debut album Sonic Praise, it seems I'll have yet another to add to my list. Ecstatic Vision is the band that former A Life Once Lost guitarist Doug Sabolick started after ALOL disbanded, and though it's quite a departure from the heavily Pantera-influenced groove metal style ALOL was known for, it's no less awesome. The band has released the first cut from their forthcoming debut, entitled "Don't Kill the Vibe," and it's totally trippy and totally awesome. Give it a spin after the jump.
Noisey premiered the song yesterday, accompanied by an interview with Sabolick himself which is definitely worth read as it gives a little more insight into the heavy psych Ecstatic Vision make. I had the pleasure of seeing Ecstatic Vision open for YOB and Enslaved a few months back, and they put on one hell of a show. Their psychedelic compositions coupled with world-influenced tribal rhythms made for a unique sonic atmosphere unlike anything I'd ever heard, and if "Don't Kill the Vibe" is any indication, it translates perfectly to tape. I've been looking forward to this album for some time now, and I can't wait to hear the rest of it.
Sonic Praise comes out on June 30 via Relapse Records. Pre-order it in all it's psychedelic goodness here.
-AL