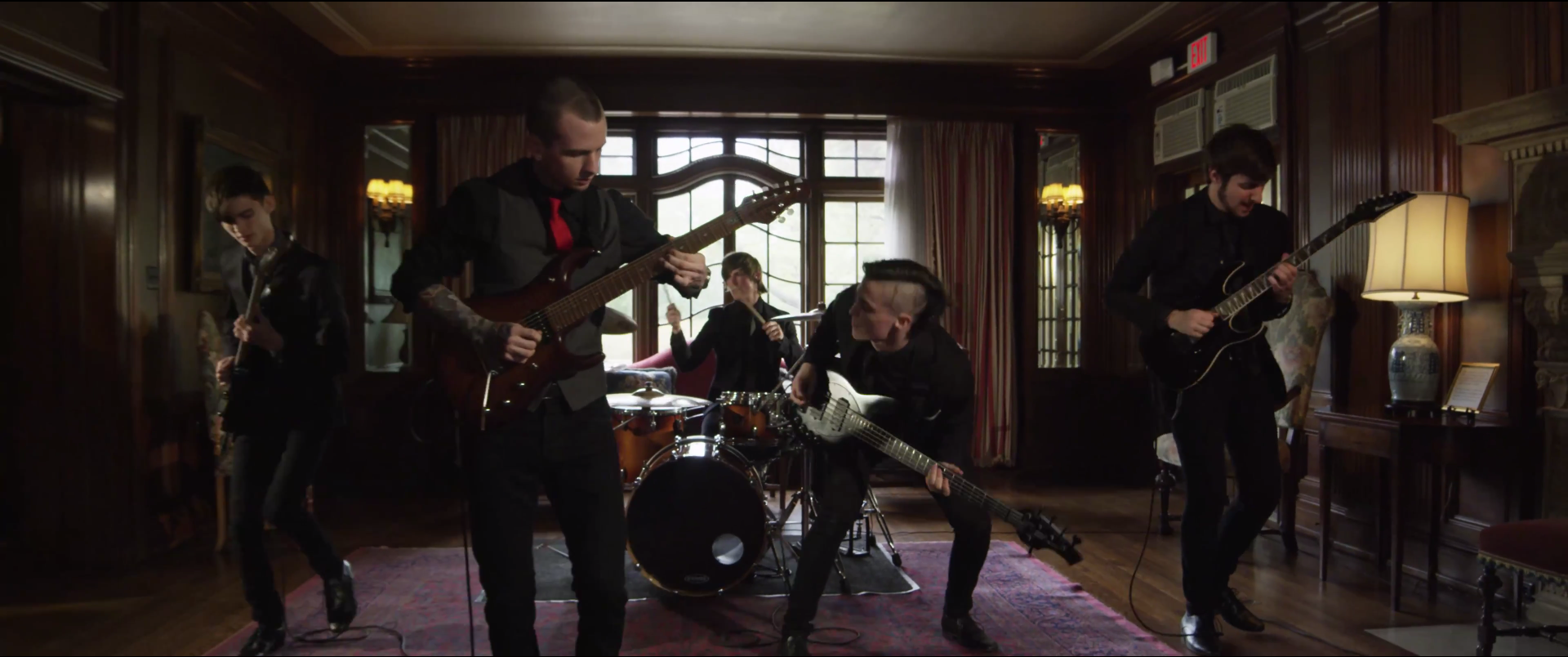 Nu-prog darlings Polyphia have released a music video for their song 'Aviator' featuring ex-Born of Osiris guitarist Jason Richardson. The song not only features him, but the video features him playing his solo in full in shots both separate from and with the band. If you want to see three solos in a row, check the video out after the jump.
Polyphia really enjoy playing in sharp clothing, but hey, I guess it suits them! Corny jokes aside, this is probably my favorite song from the album that actually has some really cool riffs and noodling throughout. Jason Richardson's appearance on the track and in the video doesn't really do too much for me, but his performance doesn't detract from the track so I'm not incredibly bothered by it.
You can currently see the band on tour with Dance Gavin Dance, Hail the Sun and Stolas. Check the dates for the tour here.
-RC