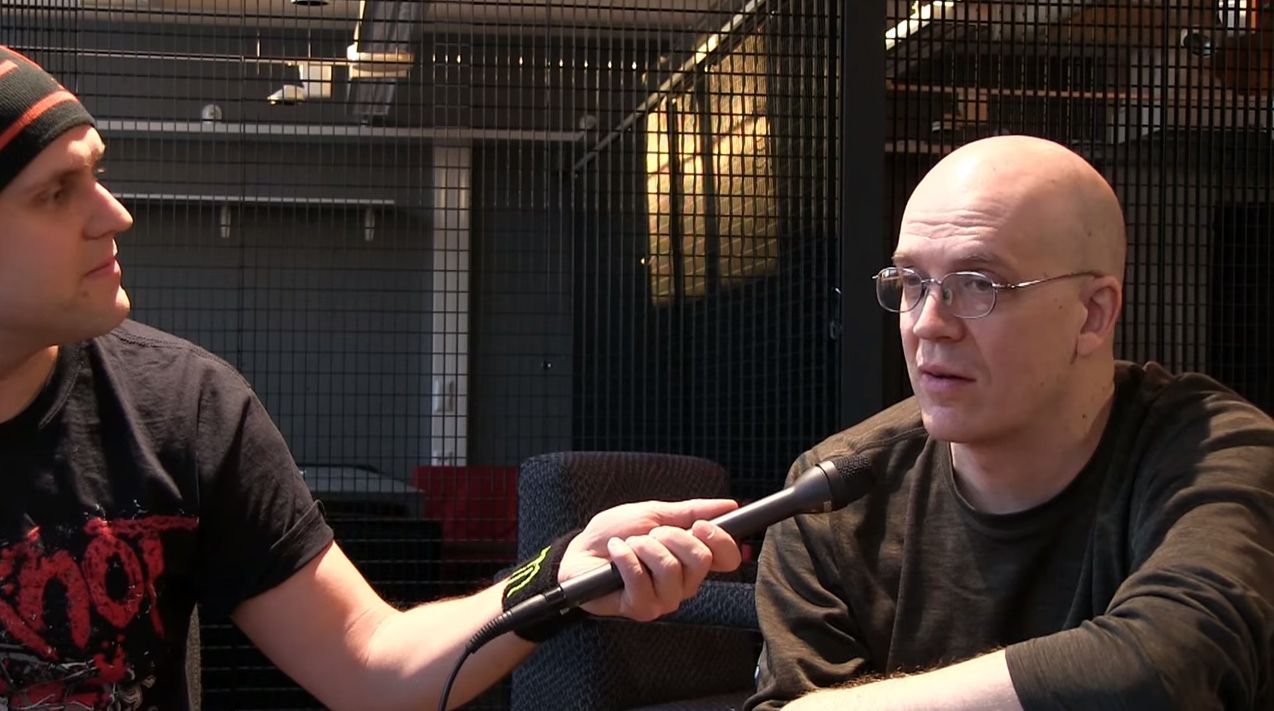 Our favorite unstoppable music machine, Devin Townsend, released not one, not two, but three albums last year [Sky Blue, Dark Matters, Casualties of Cool], went on tour with Monuments and Animals as Leaders [photos, stream], appeared on a debut album by Morgan Agren, and found time to do play-through videos for us all.
What could possibly be in store for him now?
Well, he's writing a symphony.
Well-known for his diversification of styles, ranging from all sorts of metal to electronic, industrial, blues, and more, Devin Townsend may be embarking on his most ambitious endeavor yet by arranging music for a full orchestra. It's not too out of the realm for him, as The Devin Townsend Project, and even stretching as far back as Strapping Young Lad, have featured layers upon layers of music loving dubbed "Wall of Devy" (playing on the Phil Spector-led "Wall of Sound").
I'm writing a symphony, and I'm going to record it in Belgium in Surround Sound with a visual counterpart. It's going to have a lot of instruments that are not typical for orchestral stuff – a combination of everything.
I want to have something that goes between the extremes of beautiful to total chaos, like hellish apocalypse. I'd like to have a point to it that isn't a story – to do with human things, emotions that I currently struggle with because I don't find myself emotionally very intelligent.
Needless to say, this is definitely something to look forward to. More Devin is always good Devin.
Here's the interview, courtesy of Kaaos TV, where Devin speaks of his upcoming project and more.


-KG