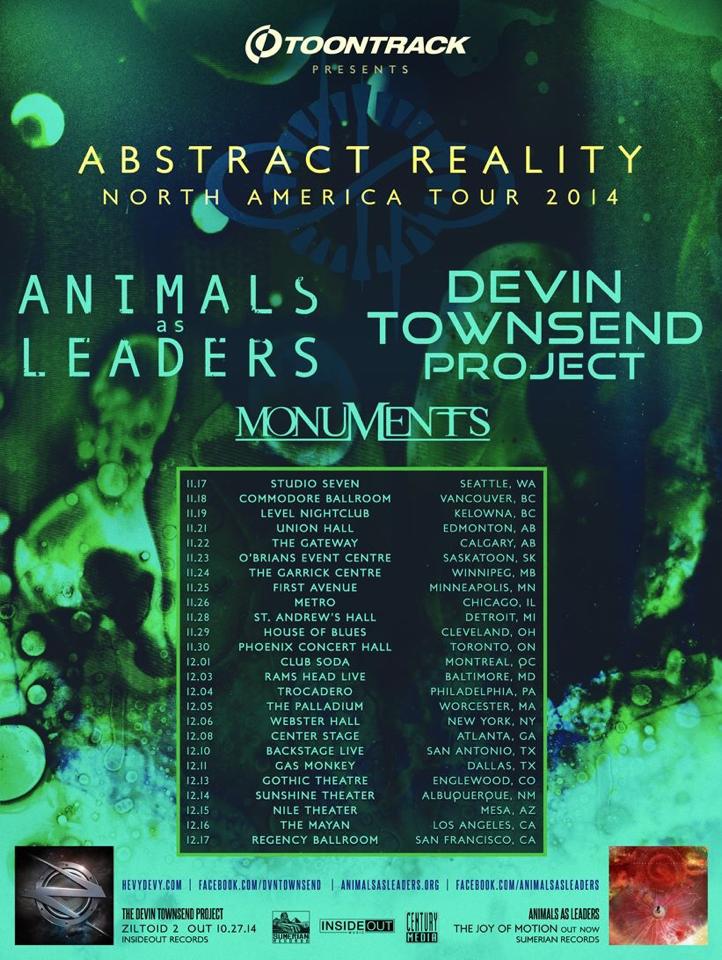 Having just released Z2, both discs garner much critical acclaim, Devin Townsend, as The Devin Townsend Project, took to the road in a Toontrack-sponsored tour with djent/shred maestros Animals As Leaders and palm mute masters Monuments for the Abstract Reality Tour.
The Metro in Chicago was one of the stops on this mammoth tour, and with The Devin Townsend Project and Animals As Leaders switching off headlining duties, Tosin Abasi and crew had to cede the closing spotlight to Devin Townsend and his intrepid gang. Pictures below of a fantastic performance!
Monuments
Animals As Leaders
The Devin Townsend Project
For more from this photographer, visit Kyle Gaddo on Flickr.
-KG