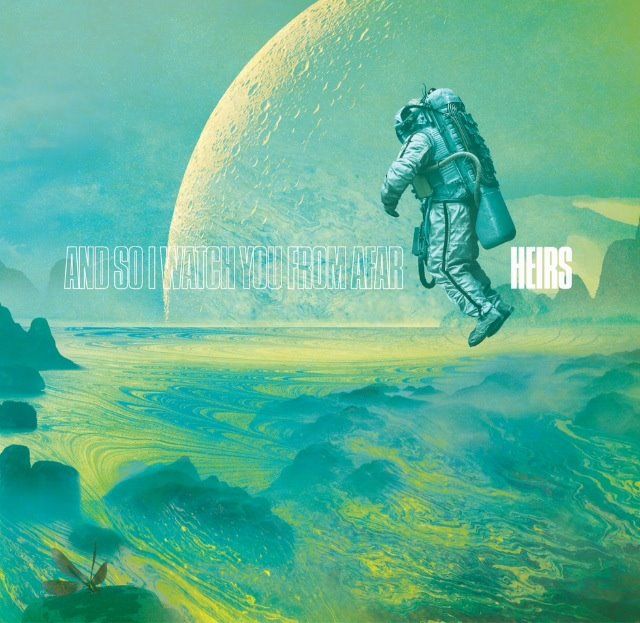 No, you are not experiencing déjà vu. Yes, we did already cover the release of the track 'Run Home,' which leads off the kinetic Belfast post-math-rock group And So I Watch You From Afar's upcoming album, Heirs. Apparently the version that was premiered over at DIY Magazine though was not the full album version. The band has released that track today on Youtube, and you can now listen to all 4 1/2 minutes of it in all its sugary glory!
I can't say there's all that much new or revealing in this extended version, but if you were already excited about the excerpted version, there's simply more to love here. The middle section now features a brief glimmery interlude and build-up more akin to their earlier work, which seems to further the belief that Heirs will be taking the best parts of their more conventional post-rock early sound with the dizzying ray of sunlight that was All Hail Bright Futures. Either way, this changes very little in our excitement level for this album, but that's mostly just because it was already so high.
Heirs is out May 4th via Sargent House. Pre-orders are available here.
-NC