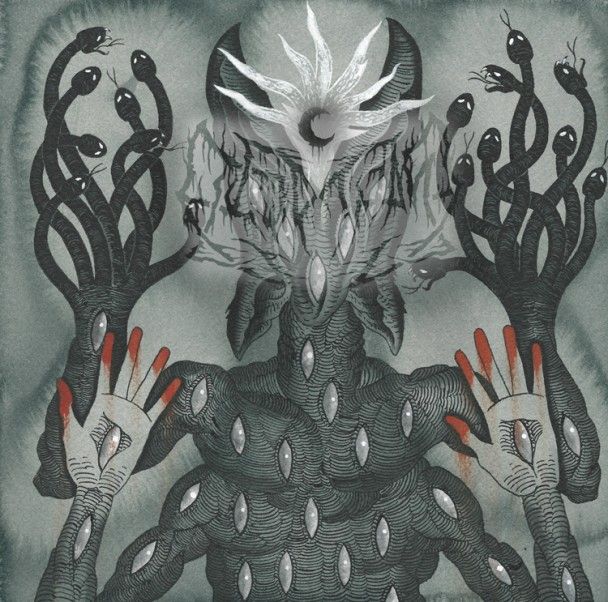 With only one week until the release of his new album, Scar Sighted, Jef Whitehead, aka Leviathan has been building hype for the album's release by releasing solid cuts from the album and doing more interviews than he's known for, such as the one he did with Decibel Magazine. He is a really interesting person, an even more interesting artist, and a true legend among black metal circles. Another new track from Scar Sighted, 'Gardens of Coprolite' has surfaced, and it's every bit as good as the previous ones that have been released. Check it out after the jump!
https://soundcloud.com/profoundlorerecords/leviathan-gardens-of-coprolite/s-LtcxA
Stereogum premiered the track alongside a new interview with the man himself. The interview touches on Whitehead's skateboarding past, his tattoo business and how some "trve" black metal followers criticized his recent Decibel cover in which he's posing with his baby daughter, Grail (I happen to think it's adorable and is one of my favorite Decibel covers to date). It makes for an interesting read, but let's not forget about the new song, either. 'Gardens of Coprolite' touches more on the ambient side Leviathan has shown in the past, but still makes for a ferocious and riveting listen.
Scar Sighted hits shelves next week, March 3, via Profound Lore. I've pre-ordered the CD, which is a box set that comes with exclusive art prints; I suggest you do the same!
– AL