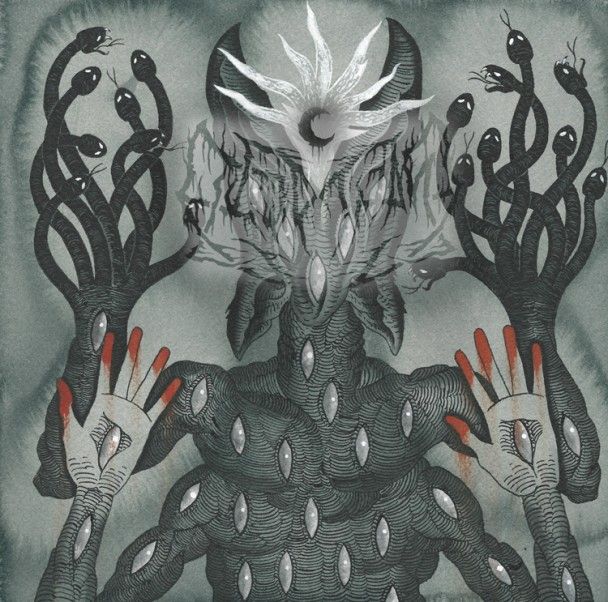 Jef Whitehead, aka Leviathan, has had a hell of the past couple of years. After being accused of sexually assaulting an ex-girlfriend and being put on probation for two years, he has completely turned his life around; he stopped drinking, found a great woman (Stevie Floyd of Dark Castle) and is the proud father to a beautiful little girl, as evidenced by the latest cover of Decibel. This drastic life change seems to have been a great thing for Whitehead not only emotionally but also creatively, because the cuts he's released from his forthcoming album Scar Sighted sound great. Have a listen to another new one, "Within Thrall," after the jump.

Leviathan is widely considered the forefather of American black metal, and his first album, The Tenth Sub Level of Suicide, is a classic of the genre. However, with his more recent output, and his new songs especially, it's clear that Leviathan has evolved into much more than just black metal. Whitehead has openly stated that he hates his previous album, True Traitor, True Whore, and while I actually enjoyed that album, what I've heard of Scar Sighted so far showcases a newly focused and reinvigorated Leviathan. This may be a bold statement, but it seems like Scar Sighted has the potential to be on par with Massive Conspiracy Against All Life.
Scar Sighted comes out on March 3 via Profound Lore. Pre-order the CD version here, which comes with 11 prints of Whitehead's art for the album. A special vinyl release put out by Whitehead himself is expected to follow shortly after.
– AL