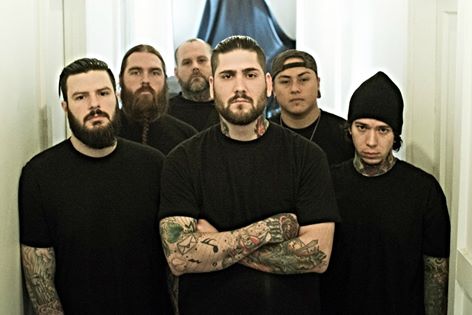 Back in 2013, Fit For An Autopsy released Hellbound, an enigmatic deathcore album that made it onto a few of our year end lists here at Heavy Blog. The album was dark, aggressive and is still my favourite deathcore album of this decade thus far. With that in mind, I am more than excited to share with you the news that the New Jersey natives will be releasing a brand new full length this summer. The as yet untitled album will be handled by the bands resident engineering and production maestro Will Putney (Northlane, The Acacia Strain, Body Count) who did a phenomenal job on Hellbound. More info after the jump people.
In the official press release, guitarist Patrick Sheridan shed some light on what we can be expecting from the new material, due to be released by eOne/Good Fight Music. From what he has divulged, expect classic Fit For An Autopsy fury with extra layers to their already "progressive" sound.
"You'll hear a lot of new influences in our sound and a real creative move towards other genres we have never experimented with until now. It's dark, sad and aggressive all at once and we're really happy with the vibe. It's also a very literal and real record and in more of a first person view of the world than we've ever done, and it feels really intense."
This will be the first release without Nate Johnson, who left the band last year. Replacing him is Joe Badalato, previously seen performing with Diamond Cutter. The new line up will be on the road soon and if you're lucky enough you can catch them on the 'Stronger Than Faith' tour with Within The Ruins, Emmure and Suicide Silence.
-MM