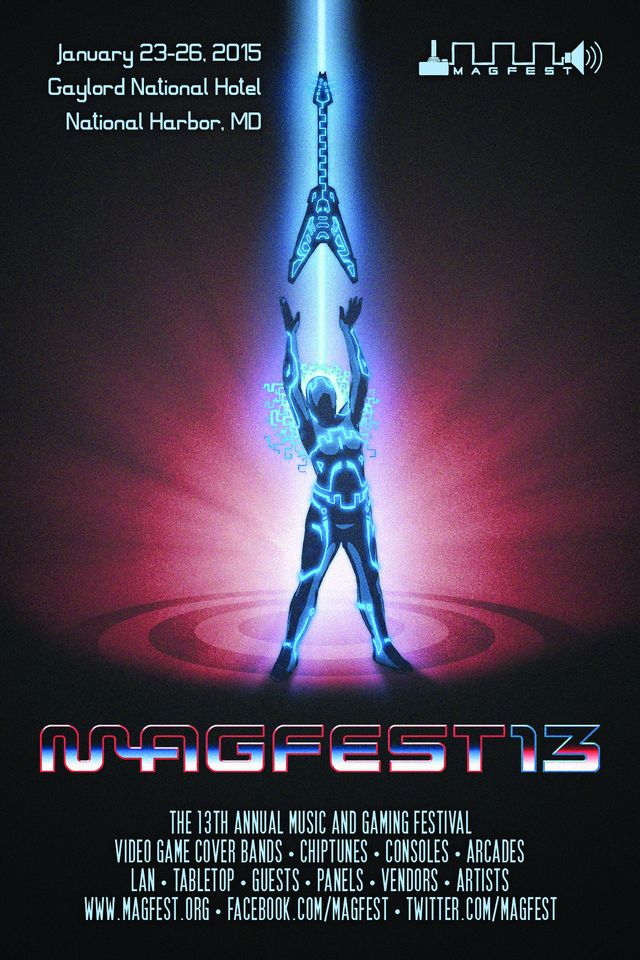 And thus we come to the final day of MAGFest XIII photos. All good things must come to an end, but, wow, what an end! We enjoyed a secret show from Mega Ran himself who performed a brand new Pokémon track, and outside of the previous day's Descendants of Erdrick show, we got an official stage set! The Star Fox-themed Do a Barrel Roll! featured a gorilla on drums, but no actual barrel rolls were performed on stage. VIKING GUITAR was as heavy and hairy as ever, and were soon followed by another set from Professor Shyguy. Lastly, The Protomen took to the stage once again for a massive performance of original tracks that elated a full auditorium.
Hell of a ride.
Random aka Mega Ran (Jam Space Secret Show)
Descendants of Erdrick
Do a Barrel Roll!
VIKING GUITAR
Professor Shyguy
The Protomen
What an amazing weekend! Here's to more MAGFest next year!
For more from this photographer, visit Kyle Gaddo on Flickr.