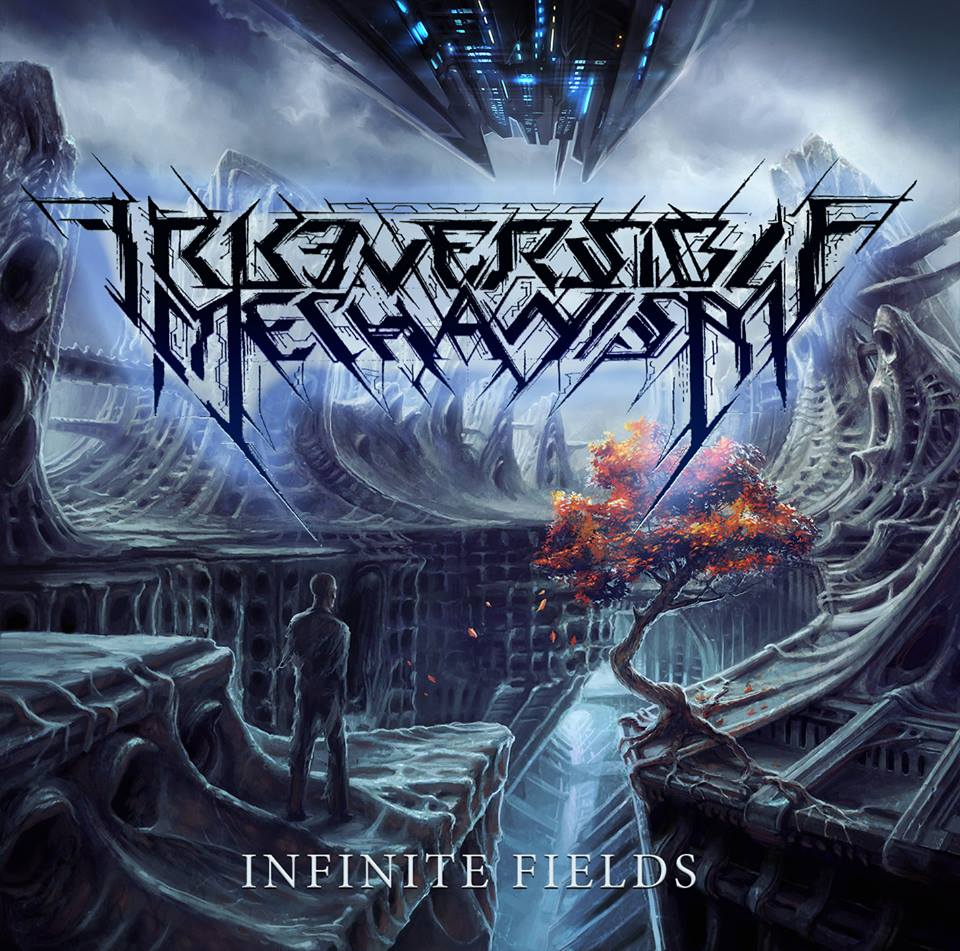 Last year, technical and progressive death metal's legion of fans were enamored with releases from Beyond Creation, Archspire, and Fallujah. Now, Belarus two-piece act Irreversible Mechanism (with the help of former The Faceless drummer Lyle Cooper on tap as a session drummer) are fast becoming a band to become the darlings of the genre for 2015.
Case in point: within twelve hours of their debut album Infinite Fields going live on Bandcamp for their intended independent release in December, our favorite label Blood Music scooped them up with a record deal and promptly removed the album from Bandcamp. Few people got to hear the record in that brief time frame the album was live, but those who have can attest to why Blood Music were so eager to be called home to this act's new breed of tech death.
With the label now eying a Spring release, we've been given the honor of teaming up with Blood Music and Irreversible Mechanism to present a premiere of the album's third track 'Outburst', which you can hear after the jump.
Thus far, the album is shaping up to sound like Planetary Duality-era The Faceless with Fleshgod Apococalypse's fetish for symphonies and Spawn of Possession's tasteful yet showy guitar virtuosity. Irreversible Mechanism really is the whole package, and I cannot imagine many other bands being able to top what Infinite Fields promises to offer.
Infinite Fields will be out March 31st, with pre-orders to come February 11th. Keep up with Blood Music and Irreversible Mechanism on Facebook for news as it comes in.
– JR