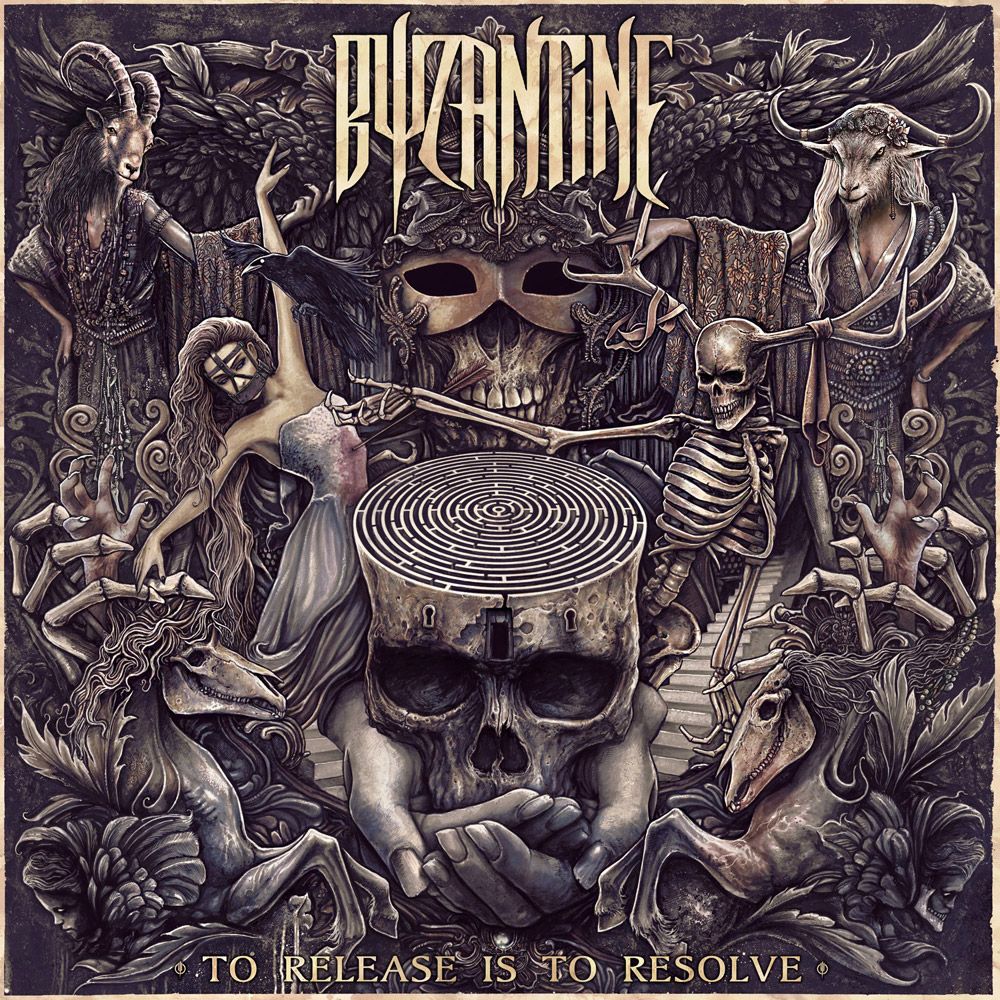 West-Virginian groove metallers Byzantine, who share a home "region" with our fearless leader, have been hard at work on the follow-up to their superb 2013 self-titled album, and today they released the first cut from the album, which is titled To Release is To Resolve. The song is called "A Curious Lot", and unsurprisingly, it rules. Give it a spin after the jump!

Byzantine are probably the most underrated metal band that exists today, because they've been consistently churning out quality, groove-laden metal jams for over 10 years now and it seems like only a handful of blogs and metal zines write about them. Hopefully that all changes this year when To Release is To Resolve is released.
"A Curious Lot" is classic Byzantine, and it is but a taste of the kick-ass heavy metal fury the album is guaranteed to be full of. The band once again turned to their fans to help fund the creation of the album, and they exceeded their goal. Also, how about that album art? It looks pretty flippin' sick if you ask me. It was done by world-renowned graphic artist Christopher Lovell, whose pedigree includes merch designs for various bands as well as some really awesome horror-themed prints.
To Release is To Resolve will be released in April 7. Pre-order this bad boy here.
-AL