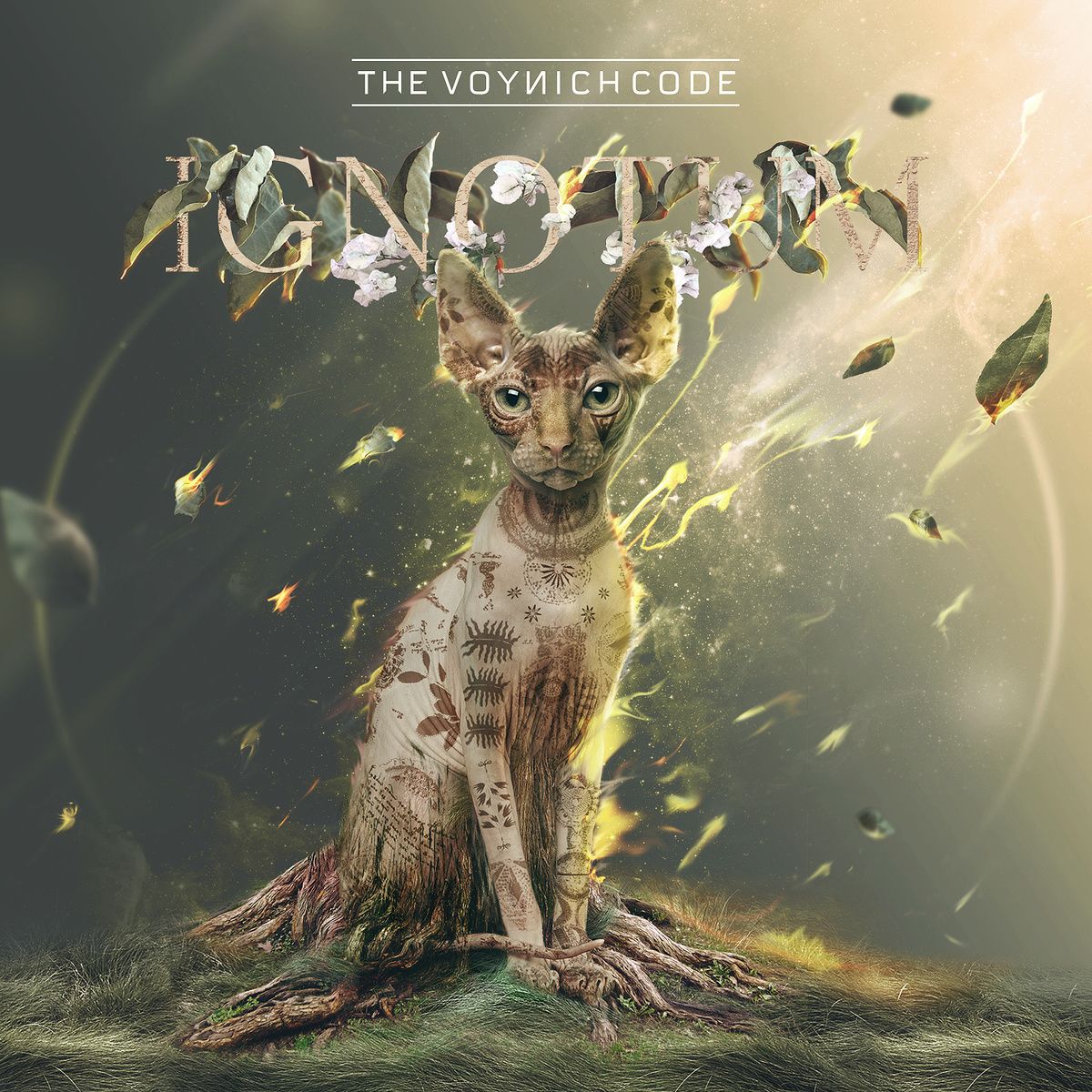 Not content with providing the moniker for power metal heavyweights Manowar, the Iberian nation of Portugal is now the home of a tidy little deathcore outfit in The Voynich Code. The five piece hail from Lisbon, a city famous for its rival football (sic) teams and for being the authentic home of piri-piri chicken (go home Nandos, you're drunk). These young men have channeled that underlying hostility and turned it towards writing some delicious, weighty metal that will rustle more than its fair share of feathers.
The Voynich Code have been plying their trade for barely a year but the songwriting and nuanced aggression they get across on their debut EP Ignotum shows ambition well within their reach. Now, I know you'll be loving a band comparison or two to get the ball rolling and if you twisted my arm I would have to say that Born Of Osiris come to mind first and foremost. The twinkling keys and layered guitars found throughout Ignotum are a staple of the Sumerian sound that BoO are associated with. Once you get past the reliance on these elements to shift through passages and transitions between tracks, there is an abundance of solid riffs that hark back to OG deathcore circa 2007/2008. The only thing missing is the occasional sub bass drop, something I'm sure most are thankful for. Playful lead work and a devilish vocal performance also help spark life into material that other bands would let fester in the mire of deathcore monotony.
By no means a flawless piece of work, this debut from a band barely just finding their voice is a beacon of optimism, a beacon for those who crave a melding of the modern musings of BoO and the unadulterated force of early Whitechapel. The Voynich Code release Ignotum today and you can grab it through iTunes, Bandcamp and all the other digital retailers we spend so much money on. If you've read this far, chances are you're gonna thank me for this one.
-MM