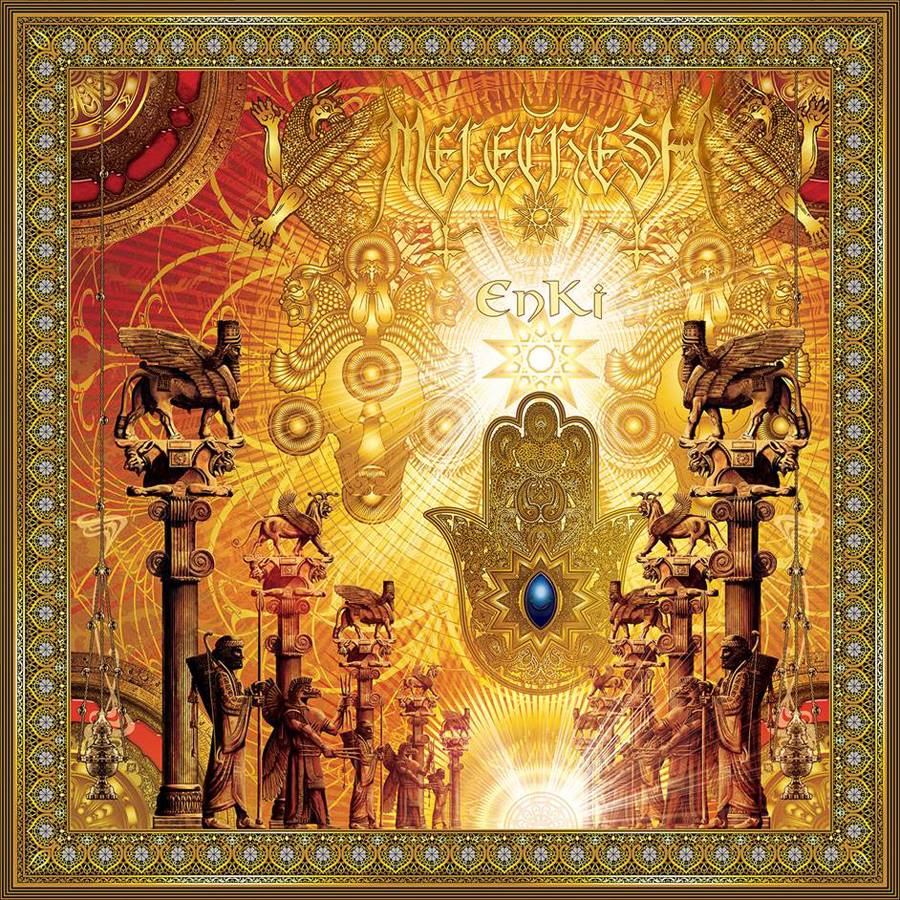 Oriental blackened thrash band (or, in their own words, "Pioneers of Sumerian thrashing black metal") Melechesh have announced their sixth studio album, titled Enki. They've also released the track list, announced the guest stars andother details about the album.
First, the guests. Max Cavalera (Soulfly, Cavalera Conspiracy, Killer be Killed, ex-Sepultura) will contribute on vocals. Sakis Tolis of Rotting Christ will also have guest vocals, as the band are friends with Melechesh and are recording in his hometown in Greece. Finally, Rob Caggiano (Volbeat, ex-Anthrax) will have a guest solo.
The track list is as follows:
01. Tempest Temper Enlil Enraged
02. The Pendulum Speaks
03. Lost Tribes (featuring Max Cavalera)
04. Multiple Truths
05. Enki – Divine Nature Awoken (featuring Sakis Tolis)
06. Metatron And Man
07. The Palm The Eye And Lapis Lazuli (featuring Rob Caggiano)
08. Doorways To Irkala
09. The Outsiders
They're also using 12 string guitars in addition to their regular arsenal. The band also keep saying that they're tuning their guitars to 432hz instead of 440hz "for a deeper sonic experience within the human psyche and in accordance to vibrations of the universe ", but that's total bullshit – there is no such thing.
Regardless, Melechesh have always had a unique and great sound, and it's certain that Enki will be original and satisfying like the rest of their work. It will release on February 27 (EU), March 2 (UK) and March 10 (US).
-NT