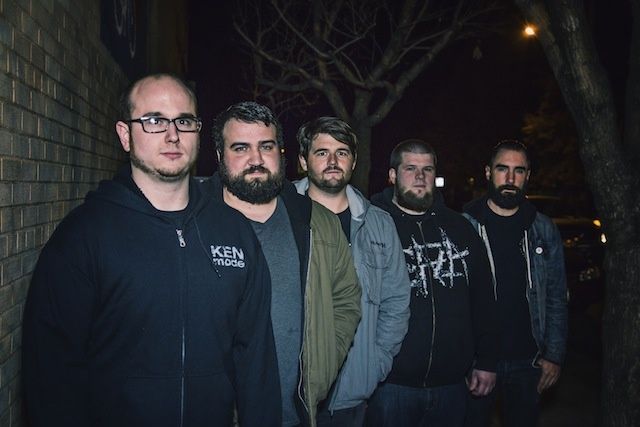 Last year saw Colorado residents Call Of The Void release Dragged Down A Dead End Path, an album which battered its way onto my year end list last year along side very esteemed company. The five piece slayed my ears with a vile medley of hardcore, grind and sludge, pulling together all the nasty parts of Converge and Nails together to break most of my bones in the process. The band have now released the first track from next years Ageless and it is a belter, to use a colloquial Scottish term. Check the stream of 'Cold Hands' after the jump as always.
Our first sight of new material has the band leaving pretty much exactly where they left us in 2013. The guitars are detuned and just the right side of dissonant while vocals as gruff as this are usually delivered by a pumped up military type a la Harms Way or Nails. For a track lasting less than three minutes there is more attitude spewed out here than on the majority of so called hardcore releases that this year has given us. Please throw some more of this in my general direction as I am planning on jamming this for the rest of the week.
You can pre-order physical copies of Ageless here. The album drops worldwide at the start of February through the mighty Relapse.
-MM