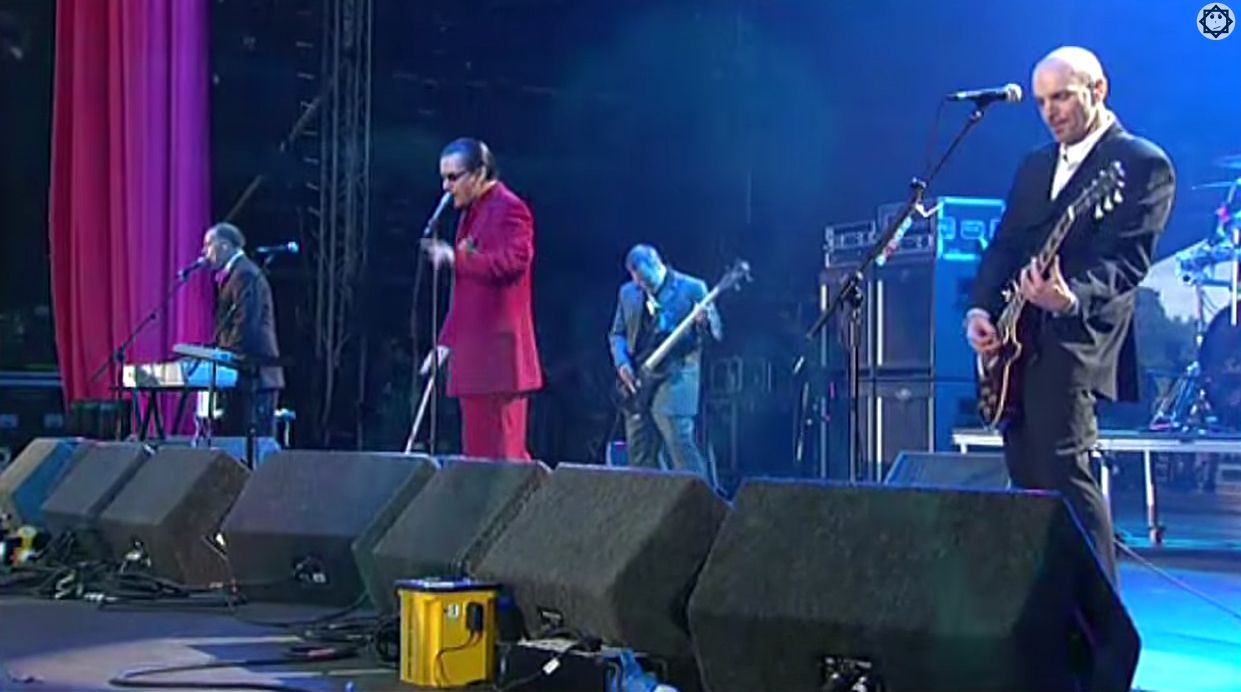 Having disbanded in 1998 a year after the stellar Album of the Year from 1997, Faith No More put their small differences aside to reunite once more in 2009, even snagging a headlining spot at that year's Download Festival in England.
It wasn't that long ago that we speculated that the band was working on new music, and incredibly soon after they premiered two brand new songs. Still later, the band confirmed a new album and a 2015 US tour. What's left? Of course, we have to know what the album is going to sound like!
Bassist Billy Gould discussed some of the songs on the upcoming album (marking their first LP in 18 years) with Revolver. "Cone of Shame" is said to be a "blues-based rock and roll" with "influences from Link Wray, [The] Cramps, and a little black metal." Meanwhile, "Matador," a song they premiered in 2012, has influences from "…the first Siouxsie and the Banshees album. We used real pianos and that brings this organic quality to it to the music."
There is no title for the new album, but it's said to be released in April 2015. The first single, "Motherfucker," will be released as a 7″ later this month on November 28th for National Record Store Day's Black Friday and be limited to 5,000 copies worldwide.
Once again regarding the upcoming album, Gould went on to say, ""It'll be much different than everything else out there – but that's sort of the point. It's a combination of what we don't hear in the outside world and what we feel is lacking from other bands. And in the end, it will sound like Faith No More."


-KG