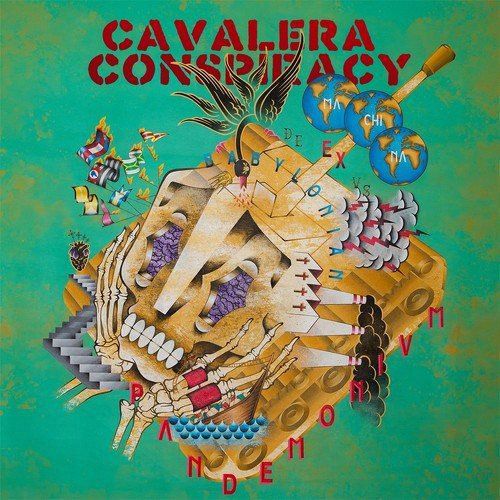 Earlier, I posted about how excited I was for the upcoming Cavalera Conspiracy album Pandemonium. Well, now they've posted a full track, and it's pretty heavy, reminiscent of old school Sepultura. Check the song and my impressions out after the jump!
First of all, I've got to say I love how heavy this is. I thought Max just didn't have it in him anymore, but this song just rips. It makes me very excited for the album. But it more or less confirms one of my fears that I had with the teaser: I'm pretty sure Max's vocals are pitch shifted to sound lower than they are. I've listened to his bands way more than your average metalhead, so I'm very familiar with his voice. Check the song out on Loudwire here. There's also another song that slipped through the cracks that also premiered on Loudwire, so you can listen to that here.
Well, regardless, I'm still very excited for the album, and it will release on November 4th on Napalm Records.
-NT